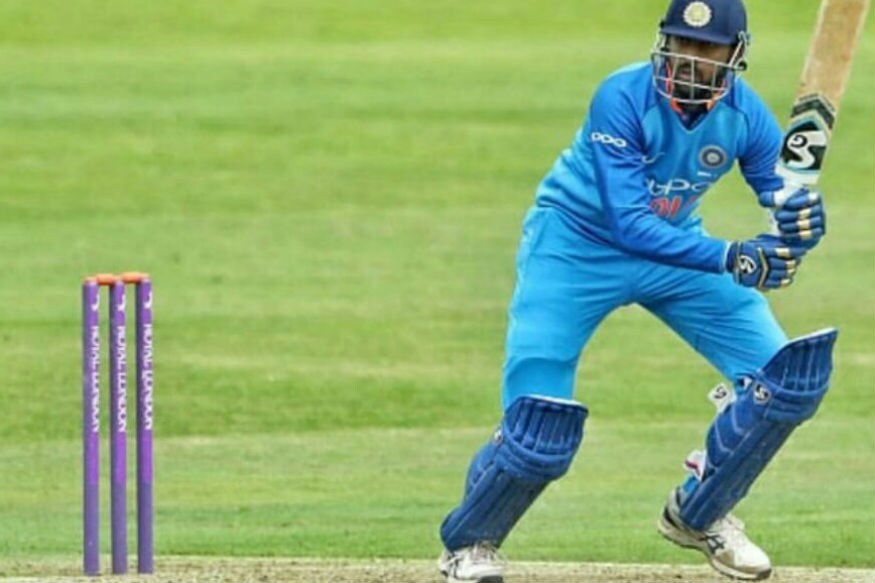 Hardik Pandya has been sidelined due to a back injury he suffered during the Asia Cup, but his elder brother Krunal is likely to make his India debut in the Twenty20 International series against Windies or the subsequent T20I series in Australia.
Krunal got a bit of experience in the India dressing room when he was roped in as a replacement for the injured Washington Sundar for the T20Is in England earlier this year, but didn't get a game. However, it gave him a chance to observe senior players like MS Dhoni.
"I was there for a very short time. I was with the India 'A' team there, before I was called up into the squad," Krunal told Times of India. "I observed Mahi bhai (MS Dhoni) closely during those six days. I told myself: 'I want to be like him.' The way he carries himself, his simplicity, grace, he's achieved so much, but is so down to earth."
Krunal has got his chance after consistent performances with Mumbai Indians, Baroda and India A over the last three years. He said the work done with Rahul Dravid, the India A coach, helped him improve his game. Krunal was also glad that he could be making his India debut under Rohit Sharma, his captain in the IPL.
"His (Dravid's) inputs have been of great help. He told me that: 'If you've to be a consistent performer, you've to play according to what the situation demands, rather than playing your natural game.' He has told me to back myself to stick to hitting the big shots, since I've the ability to do that," said Krunal.
"I started playing in the IPL under him (Rohit), and have played around 50-60 games under him. His inputs have been valuable. He gives a player the chance to express himself. We both know each other very well. It's good for me."
Speaking about the night of his selection, Krunal said he was 'surprised' and credited Pankhuri (his wife) for bringing him good luck.
"I was really surprised and obviously, happy when I got to know of my selection," he said. "The team was announced at 10.30pm. Pankhuri told me that I was selected for the T20s against West Indies. After that, when I logged on to Twitter, I saw my name in the Indian T20 team for Australia also. Hardik had gone to sleep by then, as he had to train in the morning. However, he came out after he got to know and was all excited.
"I got married in December, and in January, I became the most expensive uncapped player in the IPL (he was bought by MI for Rs 8.8 crores, 22 times more than his base price). A few months later I was picked for the Indian team in England when I least expected it since I was with the India 'A' team there, and now this. Obviously lady luck is working."
Krunal also hoped to play with his brother in India colours in the future.
"He (Hardik) just told me to go out and play bindaas (carefree) cricket. I'll pick his brains about how to play in Australia, since he's been there twice," he said.
"It's a dream that in future we will play together for India, like we do for MI. From childhood, we've played all our cricket together."