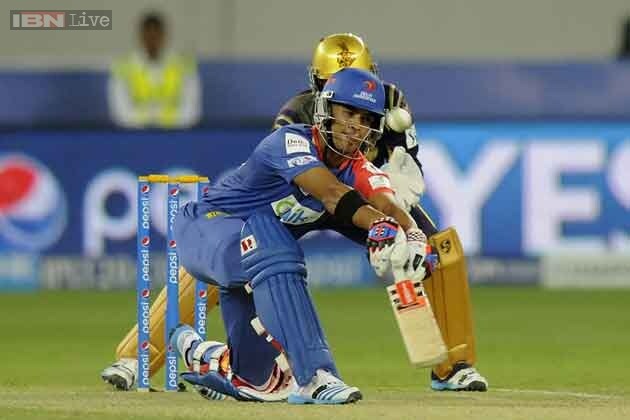 Dubai: Holding his nerves under pressure, he played a gem of a knock to script Delhi Daredevils's splendid victory over Kolkata Knight Riders but JP Duminy says he was far from calm inside in the thrilling chase.
Duminy hit an unbeaten 52 off 35 balls and finished the match with a six off Piyush Chawla in the last over. "I was not calm on the inside that is for sure. I just kept communicating with my partner," the left-handed South African said after the match.
Asked if he specifically targeted fellow South African Morne Morkel, he said,"You got to target certain bowlers that you fancy yourself to take on. As anyone would know, Narine is not the one you want to take on. It wasn't a plan to take on Morne. I was lucky, he is a quality bowler and I'm sure next time we play he will try to get my head off."
Delhi skipper, who himself played a crucial role in team's win with his 56-run knock, said he wanted to bat well to send the message to others.
"When it is 170, you are always behind the asking rate. Being captain you want to show the boys it can be done. One on the board. Let us take it slow. It's good start for us and the boys are all pumped up. We have a solid coach who does not get too excited by these things. JP is key to our batting line-up," he said.
KKR skipper Gautam Gambhir gave credit to Duminy for Delhi win. "Once you get 165 on any kind of wicket you feel you are in with a chance with the kind of attack we have. JP played an unbelievable innings. Apparently there was some dew, gets difficult for the spinners when there is some dew," he said.