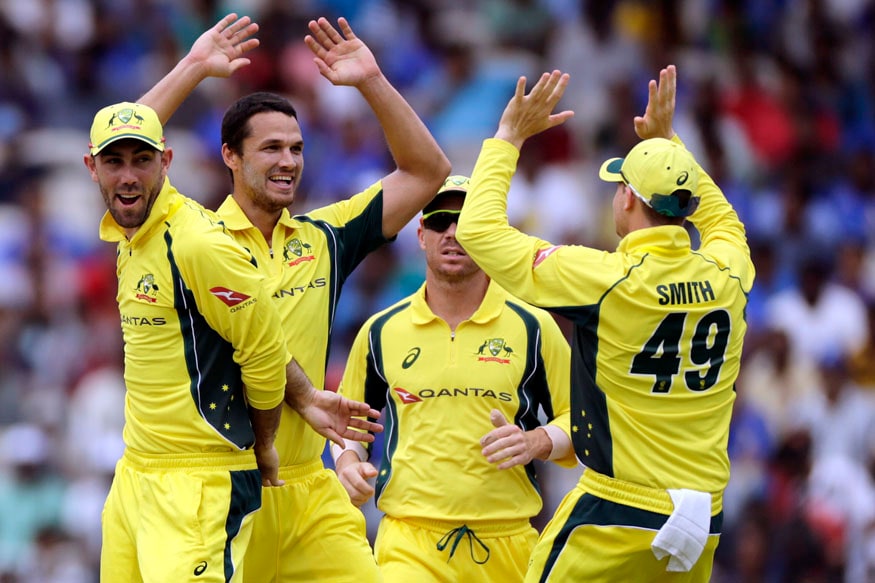 New Delhi: Once tipped to be a regular feature of Australian cricket team, one who could take Aussie pace bowling attack to a different level, Nathan Coulter-Nile's career has never taken off due to recurring injuries.
He had a strenuous period over the past two years. In September 2015, he suffered a hamstring injury to miss the ODI series against England. Thereafter he dislocated his shoulder while playing in the Big Bash League which ruled him out of an Australia comeback with a Test debut against the West Indies. If that wasn't bad enough, the seamer suffered a lower back issue in 2016 to rule him out of the Sri Lankan tour. After a lengthy rehabilitation period, Coulter-Nile returned to play in the IPL where he claimed 15 wickets in eight matches for the Kolkata Knight Riders. His selection for the national side was still unclear but injuries to Mitchell Starc and Josh Hazlewood meant Coulter-Nile was back in the fray and included in the ODI squad for India series. And on Sunday he started off brightly by taking three wickets in his opening spell.
"There were definitely periods where I wondered if I was ever going to play for Australia again," Coulter-Nile told cricket.com.au after taking 3/44 in the first ODI in Chennai. "I was always confident I could play for WA (Western Australia) and get through a domestic season. That's a lot easier than the rigours and travel of playing for Australia. But it's yet to be seen if I can get through an Aussie tour yet.
"I thought long and hard about [giving up first-class cricket] and I ended up trying to give it another crack. After talking to JL (Justin Langer) and a few blokes, I think it'd just be mad to give up the dream at 29."
"I think it's the dream of every kid playing in Australia," he said. "It's not about earning money in the IPL, it's about playing Test cricket and representing your country on the big stage."
Coulter-Nile has only played 17 ODIs and as many T20s in his five years in cricket but sees himself up there with the likes of Starc, Hazlewood and Pat Cummins in the pecking order. "I'm up near with them, but I'm not up with them," he said. "But it's the nature of cricket that those blokes aren't fit all the time … which is why I've got the chance here. I've just got to be fit at the right time to get a break, I guess. My goals this year are to purely play well for WA (Western Austalia). I'm confident I can get through for WA and just get my body into some sort of shape to play for Australia consistently," he added.