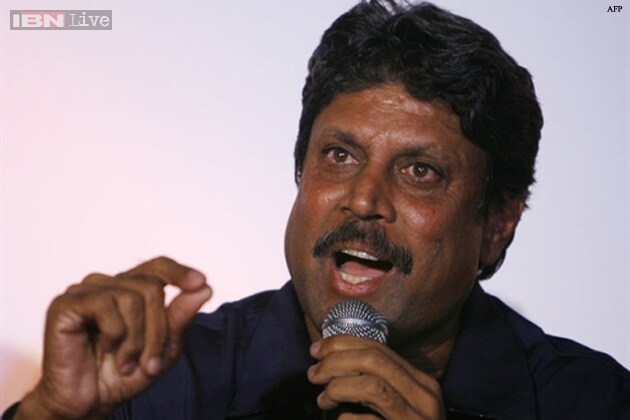 Former India captain Kapil Dev would have loved to test Virender Sehwag's flashing drives with his good old outswingers.
"I think if you ask me, Virender Sehwag is a very exciting cricketer when you look at him. I would love to bowl to him because he doesn't leave a good ball and he doesn't leave a bad ball," Kapil told CNN-IBN in an exclusive interview.
Kapil retired in 1994, five years before Sehwag made his international debut with an ODI against Pakistan in Mohali. However, he was soon playing under Kapil when the legendary allrounder was appointed as the national coach in September 1999.
Perhaps, Kapil did bowl gentle outswingers to Sehwag in the nets during that period, but the World Cup-winner said he would have loved to accept the challenge in a competitive game.
"Bowling to a player of that calibre is really fun. I would not like to bowl to someone who would play five maiden overs and let me go. I think I like to bowl to a batsman who is ready to take a challenge," said the former coach and captain.
Of the current players, considering Sehwag is well past his prime and out of the team for over two years, Kapil felt Virat Kohli has the talent to eclipse any batting record. However, he added that India's new Test skipper needs to stay calm between the ears.
"I think Virat Kohli is a very, very exciting cricketer. He has the ability and talent as long as he keeps his head in the right place. I think he can break anybody's record," Kapil told CNN-IBN.
"He has the ability. But sometimes, when you are very aggressive, you forget the right road, which is the best road for you. But I think he is a cricketer to watch. What ability and talent he has!" Kapil concluded.
First Published: May 30, 2015, 12:20 PM IST