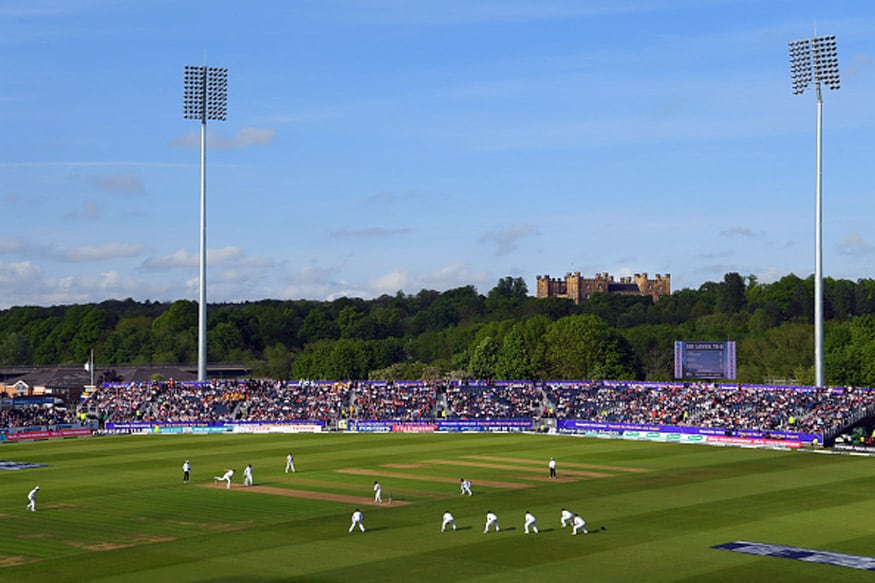 International Cricket Council chief executive David Richardson believes Tests will be more evenly contested if schedules are changed so that visiting teams have more time to adjust to local conditions.
Sri Lanka's nine-wicket defeat by England at the Riverside last week gave the hosts an unassailable 2-0 lead in three-match series, after an even more emphatic innings and 88-run win in the first Test at Headingley just days earlier.
Victory meant England had won 15 of their last 21 home series, a success rate of more than 71 percent, and home advantage is becoming increasingly prevalent all around the world.
Figures compiled by the Cricinfo website show that in the 10 years to September 2015, teams have lost more than twice as many matches as they have won when playing overseas, a record far worse than in earlier years.
Overcast early season English conditions, which accentuate the degree of swing generated by the Dukes ball used in England, and where pitches can aid seam movement too, are one of the most challenging environments for any touring side.
Yet Sri Lanka's preparation for back-to-back Tests involved two three-day games against two Second Division counties fielding under-strength sides.
"It's not good where the home team seems to have such a huge advantage and I know the record over the last two or so years the home team comes out on top much of the time," Richardson told AFP in an interview.
"That's partly down to the fact I think that teams don't allow enough time to acclimatise."
- Ball change -
The situation faced by Sri Lanka, who bucked the trend by winning a two-match series in England 1-0 in 2014, is one familiar to many touring teams.
Australia, who've now gone 15 years since their last Ashes series win in England, are planning to use the Dukes ball in the second half of their next first-class Sheffield Shield season in a bid to help their batsmen adjust, although the absence of typically English weather as well may minimise the impact.
When celebrated wicket-keeper Rodney Marsh, now Australia's chairman of selectors, made his first tour of England as a player in 1972, the squad faced 11 opponents before the first Test, with plenty more fixtures in between international games.
The demand from players for shorter tours has been exacerbated by the rise of lucrative Twenty20 tournaments such as the Indian Premier League, which at best can mean leading players arrive late for a series in England or, more dramatically, simply opt out of international cricket completely.
"I think more and more teams and squads are becoming more specialised -- that should allow teams to prepare for a Test series even while their Twenty20 team is finishing up a series somewhere else," said Richardson.
"Having said that, we are looking at competition structures across all three formats (Tests, one-day internationals and Twenty20)," the former South Africa wicket-keeper added ahead of the ICC's annual conference, in Edinburgh from June 27 to July 2.
England are the only visiting team in the past decade to have enjoyed Test series wins in both India and Australia, two of the toughest places for touring sides to triumph.
Part of the reason was that they enjoyed good standard match practice before the Test campaign started.
This wasn't just a matter of the number of fixtures but their quality, as exemplified by England's 2015/16 Test series win in South Africa, where they played a South African Invitational XI and several fixtures, across different formats, against South Africa A prior to the first Test.
With the ICC considering plans to split Test nations into two divisions, Richardson said: "We want to find ways of playing slightly less cricket but more meaningful cricket.
"That means reducing the workload on players and also allowing time for teams to play that extra warm-up game which will give them more of a chance to acclimatise."