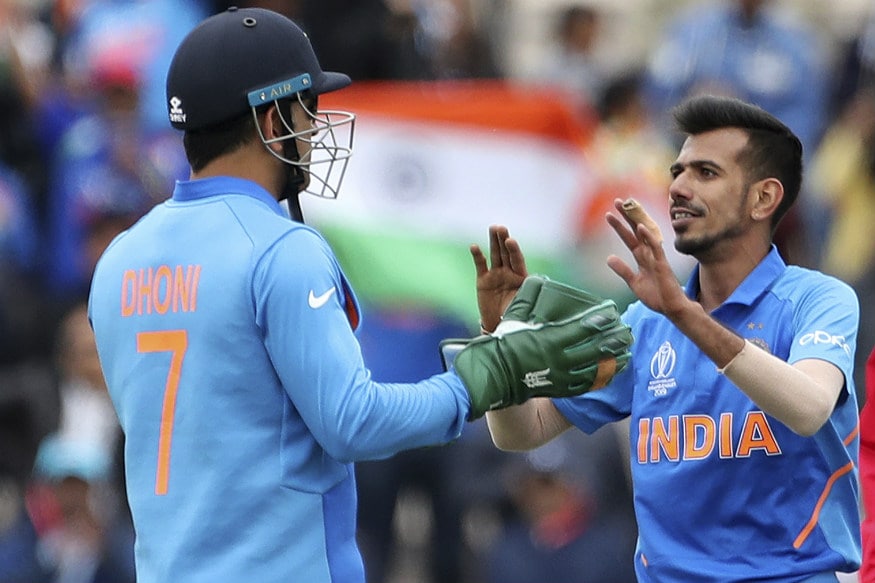 The BCCI and Supreme Court-appointed Committee of Administrators (CoA) are not giving up on their efforts to back Indian wicketkeeper-batsman Mahendra Singh Dhoni just yet. BCCI CEO Rahul Johri reached London on Saturday and will be meeting top bosses at the International Cricket Council (ICC) to convince them to allow Dhoni to sport the regimental dagger insignia of the Indian Para Special Forces on his 'keeping gloves at the World Cup.
"BCCI CEO Johri will be meeting ICC officials a day before the game against Australia on Saturday evening. We have received ICC's reply on the issue last evening but like CoA chairman Vinod Rai said after the meeting, Johri will try to explain our position and we hope the matter can be resolved amicably," CoA member Lt Gen. (Retd.) Ravi Thodge told CricketNext on Saturday.
CricketNext understands that Johri will try to explain the situation in person, although the same was already communicated by him over a mail sent to ICC Cricket Operations team on Friday. The BCCI continues to believe that the 'Balidaan' symbol on Dhoni's 'keeping gloves do not have any religious, military, or commercial significance for ICC to raise an objection.
The ICC had released a statement late on Friday night saying they had turned down BCCI's request on Dhoni's behalf.
"The ICC has responded to the BCCI to confirm the logo displayed by MS Dhoni in the previous match is not permitted to be worn on his wicket-keeping gloves at the ICC Men's Cricket World Cup 2019. The regulations for ICC events do not permit any individual message or logo to be displayed on any items of clothing or equipment. In addition to this, the logo also breaches the regulations in relation to what is permitted on wicketkeeper gloves," the statement read.
The rule-book allows for only one sponsor's logos on the wicket-keeping gloves. In Dhoni's case, he already sports an SG logo on his gloves.
Appendix 2 of the ICC 'Clothing and Equipment Regulations' deals with the disciplinary action that the world body can initiate in case of breach or offences. Since Dhoni's case falls under the non-commercial logo, charity logo or other breaches, the first sanction under this offence is a reprimand.
For a second offence within 12 months, 25 per cent of match fees will be deducted, for the third offence 50 per cent and for the fourth offence 75 per cent.
(Image: ICC)
Earlier on Friday, after a day-long meeting in Mumbai, CoA members came to the decision that a letter asking permission from ICC.
Balidaan is a distinct insignia of the special forces, which form part of the Parachute Regiment. It has a commando dagger pointed downwards, with upward-extending wings extending from the blade and a scroll superimposed on the blade with Balidaan inscribed in Devanagari. Only Paramilitary Commandos are allowed to wear the Balidaan Badge.
As per ICC's Clothing and Equipment Rules and Regulations, under G1, "Players and team officials shall not be permitted to wear, display or otherwise convey messages through arm bands or other items affixed to clothing or equipment ("Personal Messages") unless approved in advance by both the player or team official's Board and the ICC Cricket Operations Department. Approval shall not be granted for messages which relate to political, religious or racial activities or causes. The ICC shall have the final say in determining whether any such message is approved. For the avoidance of doubt, where a message is approved by the player or team official's Board but subsequently disapproved by the ICC's Cricket Operations Department, the player or team official shall not be permitted to wear, display or otherwise convey such message in International Matches."