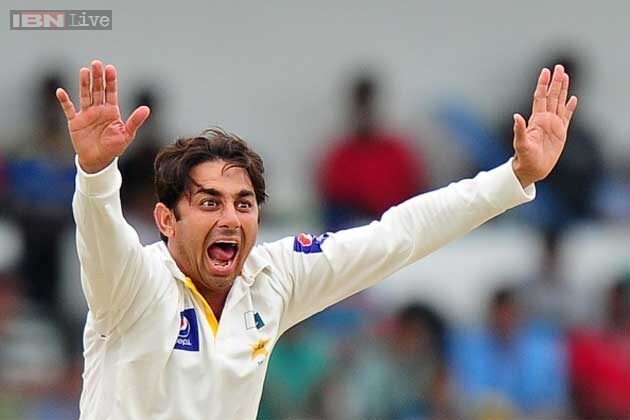 Karachi: Pakistan spin great Abdul Qadir has lashed out at the International Cricket Council (ICC) after it imposed a ban on off-spinner Saeed Ajmal from playing in international cricket.
"The ICC is biased towards Pakistani players. All its rules and penalties are only for our players," Qadir told PTI on Tueaday.
But the former chief selector didn't see the absence of Ajmal making a big difference to the Pakistan team.
"Honestly even when he was playing in recent times the team and our bowling has struggled so I don't see this as a big big setback," said the legendary leg-spinner.
Qadir said it was unfortunate the way the ICC had always treated Pakistani players.
"Whenever something like this happens our players are targeted. When we mastered the art of reverse swing they said it is cheating now everybody is doing it," he said.
Qadir said the icing on the cake was that Haroon Lorgat was the chief executive of the ICC when it banned three players for spot fixing.
"And what did we do we invited him to work as a consultant and paid him thousands of dollars for the Pakistan Super League," he said.
Qadir said the PCB didn't have the courage to take on the ICC eye to eye which is why Pakistani players were suffering.
"Look at the Indian board or even Sri Lanka see how they tackle the ICC. They are always there to defend their players," he noted.
Qadir said he had serious reservations over the new protocol being tried to test out bowling actions since June and would want to see the ICC call a meeting of all cricket boards to discuss this issue.
"It needs to be reviewed because the number of bowlers reported since June is amazing because these are bowlers who have been around for a while now at the top level. How did their actions escape scrutiny before," he questioned.
He said obviously the ban was a big setback for Saeed Ajmal.
"I just hope he works hard and gets back to international cricket because he is at that stage of his career where he few years of top cricket left," Qadir stated.