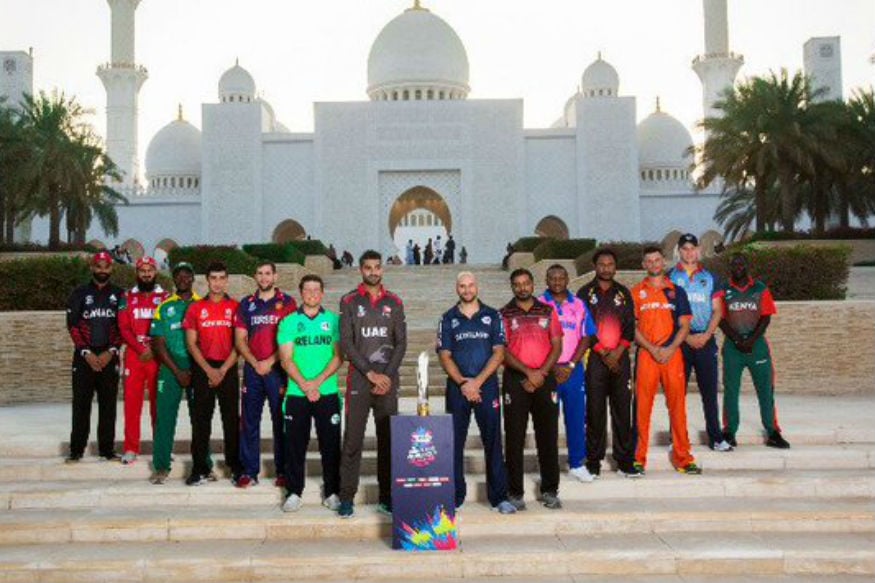 The ICC Men's T20 World Cup Qualifier 2019 is set to begin on Friday (October 18) in UAE. It begins exactly one year before the main tournament - the T20 World Cup in Australia in October 2020.
Here's all you need to know about the Qualifier:
Total teams: 14
The 14 teams are split into two groups. They are:
Group A: Scotland, Netherlands, Papua New Guinea, Namibia, Singapore, Kenya, Bermuda.
Group B: UAE, Ireland, Oman, Hong Kong, Canada, Jersey, Nigeria.
How many teams qualify for the T20 World Cup?
Six.
The six teams from this tournament will join Bangladesh and Sri Lanka in the first round of the T20 World Cup. These eight teams will be in two groups of four each.
The top two teams from each group will join hosts Australia, Pakistan, India, New Zealand, England, South Africa, West Indies and Afghanistan in the Super 12 stage.
Dates and venues:
The Qualifier tournament will run from October 18 to November 2 in Dubai and Abu Dhabi. The final will be held in Dubai.
Format:
All teams play each other in the group once. The two toppers in the group stage (one from each group) seal a qualification spot for the main tournament and a semifinal spot in the qualifier tournament.
The second and third teams in each group play the Qualifying Play-Offs 1 and 2. The winners of those Play-Off games qualify for the T20 World Cup, and join the toppers of the group stage to complete the semi-final line-up.
The losers of Play-Offs 1 and 2 play the fourth-ranked teams in the group stage in the Qualifying Play-Offs 3 and 4. The winners of these matches take the final two T20 World Cup spots.
The bottom three sides from each group will be eliminated.