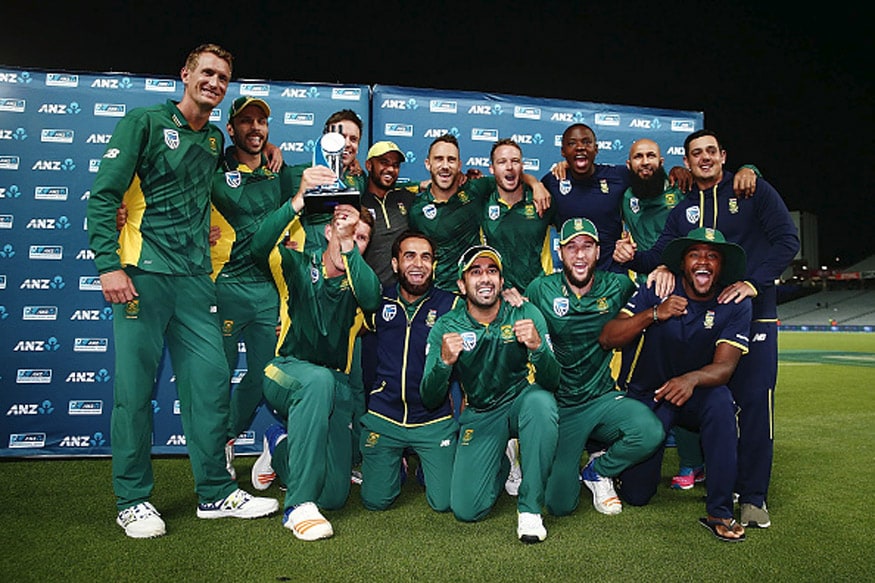 New Delhi: South Africa and Australia have retained the first two spots respectively in the latest International Cricket Council's (ICC) One-day International (ODI) rankings, which was released on Monday.
Meanwhile, India jumped one place to be take the number three spot in the list after gaining five points while New Zealand dropped one place to become the fourth best team in the 50-over format.
The annual update is carried out to ensure the table continues to reflect teams' recent form with older results being discarded. As such, the table now reflects all matches from 1 May 2014, with matches played from 1 May 2016 carrying 100 per cent weighting.
Both Pakistan and ninth-ranked West Indies have dropped points following the update — Pakistan slipping from 90 points to 88 points and the West Indies sliding from 83 points to 79 points. However, Pakistan has opened up a nine-point advantage over ninth-ranked the West Indies, which can prove decisive since England plus the next seven highest-ranked sides as on 30 September 2017 will qualify automatically for the ICC Cricket World Cup 2019.
Seventh-ranked Bangladesh and sixth-ranked Sri Lanka have also conceded points. Bangladesh has surrendered one point and is now on 91 points, but its gap over eighth-ranked Pakistan has increased from two points to three.
Sri Lanka, which was sitting pretty on 98 points prior to the annual update, has slid to 93 points to now lead Bangladesh by only two points.
There is no change to 10th-ranked Afghanistan's tally of 52 points, but 11th-ranked Zimbabwe has dropped two points and is now on 46 points. Ireland has gained one point and is on 43 points.