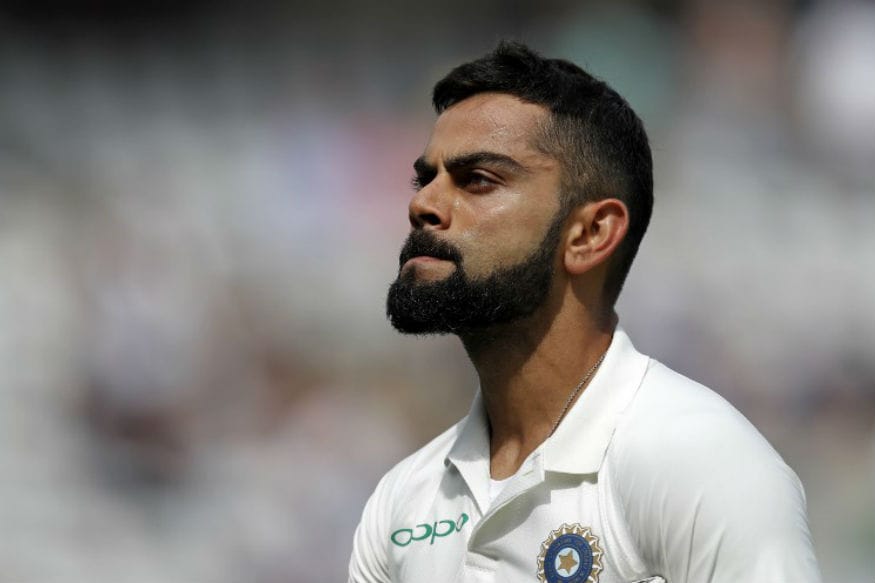 Just over a week after overtaking Steve Smith as the number one Test batsman, Virat Kohli conceded the top spot to the latter following India's abysmal performance in the second Test against England at Lord's.
It was on August 5, following the first Test where he scored 149 and 51, when Kohli became the seventh Indian batsman and first since Sachin Tendulkar (in June 2011) to be ranked as the top Test batsman.
The Indian skipper could only manage scores of 23 and 17 as his team suffered an embarrassing innings-and-159-run defeat to give England a 2-0 lead in the five-match series. Smith, who is currently serving a ban, moved back to the top of rankings with 929 points, taking a 10-point lead over Kohli (919).
Meanwhile, his nemesis James Anderson became only the seventh English bowler and the first in 38 years from his country to breach the 900-point mark in the ICC Test bowlers ranking. The 36-year-old fast bowler returned with the match figures of 9 for 43.
England's all-time highest wicket-taker in Tests on Sunday, also became the first bowler to take 100 wickets at Lord's. Anderson (903 points) now sits on the same table with Sydney Barnes (932), George Lohmann (931), Tony Lock (912), Ian Botham (911), Derek Underwood (907) and Alec Bedser (903), who all peaked at over 900 points during their careers. The last bowler from England to touch 900 points was Botham, in August 1980. Anderson now have 21-point lead over the second-placed Kagiso Rabada (882).
However, the hero of the match for England was Chris Woakes, who came into the game after an injury-induced break. Apart from picking up four wickets in the match, the 29-year-old also scored a brilliant unbeaten 137 - his maiden Test century. That have him an entry to an elite list of cricketers who have been on the Lord's board of honour for both batting and bowling. He joined Gubby Allen, Keith Miller, Ian Botham and present teammate Stuart Broad.
Woakes gained 34 places to reach a career-best 50th position among batsmen while also moving up three places to 32nd among bowlers. He also moved to the seventh spot in the all-rounders' list. Meanwhile, Jonny Bairstow, who scored 93, progressed to the ninth spot in the batting chart.