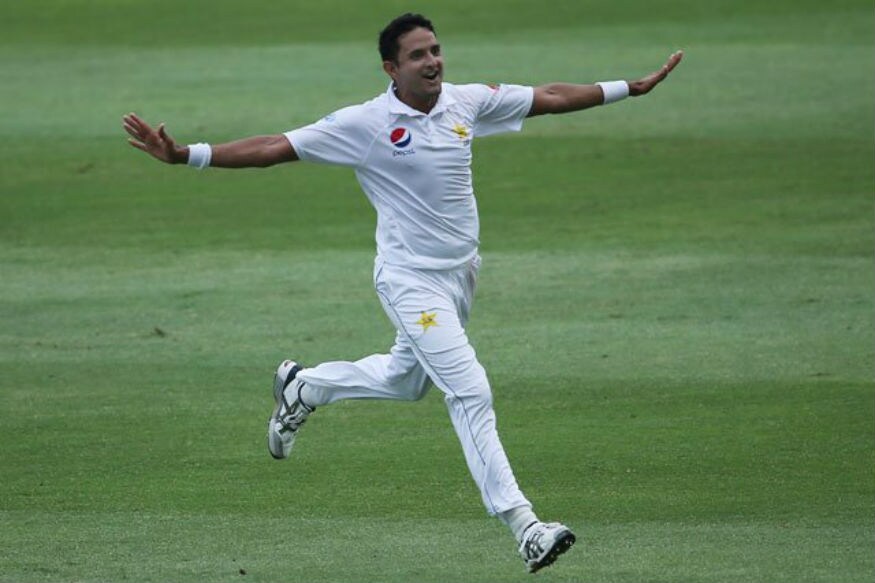 Just ten Tests into his career, Pakistan pacer Mohammad Abbas has reached the third position in the ICC rankings for Test bowlers. Abbas has achieved the feat after twin five-wicket hauls in the second Test against Australia, which helped Pakistan win by 373 runs and take the series 1-0.
Abbas, who Dale Steyn predicted to be a No. 1 bowler in the future, started the series in 21st position and has jumped 18 places after picking up 17 wickets in the two Tests. He now has 59 wickets from 10 Tests at an average of 15.64 and strike-rate of 38, with as many as four five-wicket hauls.
Abbas also went past 800 rating points, joining Yasir Shah and South African pacer Vernon Philander in achieving the feat in 10 Tests. He is just the 10th Pakistani bowler to cross 800 rating points, with Yasir, Fazal Mahmood, Imran Khan, Wasim Akram, Waqar Younis, Mushtaq Ahmed, Shoaib Akhtar, Mohammad Asif and Saeed Ajmal being the others.
Incredibly, only three bowlers have breached the 800 rating point mark in fewer Tests; England's Tom Richardson (1896), Australia's Charlie Turner (1892) and John Ferris (1892), who played for both England and Australia.
Pakistan's 1-0 series win helped them gain seven points in the rankings for Test teams. They're now in seventh position with 95 points, just two behind sixth-placed Sri Lanka.