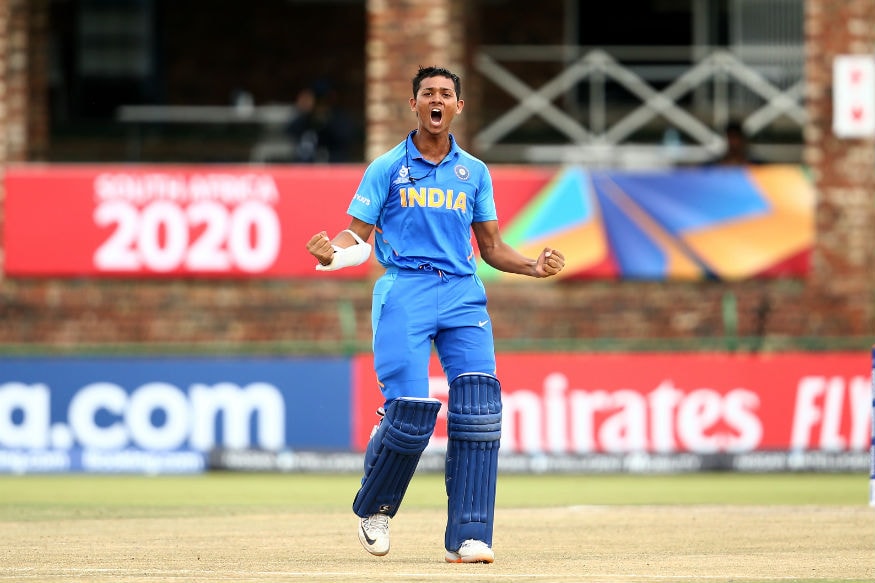 Ahead of the ICC U-19 World Cup final against Bangladesh, India's Yashasvi Jaiswal - who is the top run-getter of the tournament thus far - revealed how tips from Sachin Tendulkar, Rahul Dravid and Wasim Jaffer have helped him cope in South Africa.
"He and Sachin sir are my idols. Wasim sir keeps telling me how to build an innings. Since he's played in South Africa, he gave me tips on how to tackle the pace and bounce on the quick wickets here. Sachin sir gave me valuable advice, saying, 'Every bowler will give you a clue about what he's going to bowl next. You've to concentrate and catch that clue,'" Jaiswal told TOI from Potchefstroom.
Dravid, who coached India to U-19 World Cup success in 2017, had also paid the team a visit in South Africa the previous month and it was then that the youngster got to pick the legendary batsman's brain.
"I keep asking him (Dravid) a lot of questions. I asked him how to bat when the team is under huge pressure. He gave me simple advice: 'Just focus on the next ball very, very hard.'"
Jaiswal had scored a century in India's 10-wicket semi-final triumph over Pakistan and also spoke about his own thought process as well as what his coach Jwala Singh had told him to do before the match.
"Being a frontline batsman, I was feeling the pressure a bit before that game. When I and (fellow opener) Divyansh (Saxena) were batting, they were sledging us a lot.
"However, we were determined to win the game without losing a wicket, and we were so happy to do that and go to the final. Before that innings, I had scored three fifties, but wasn't carrying on after that.
"Before the semifinal, Jwala sir (his coach) told me to break my innings into two parts. Once I'd scored my fifty, I was supposed to think that I'm now batting on zero. That really helped me break that barrier."