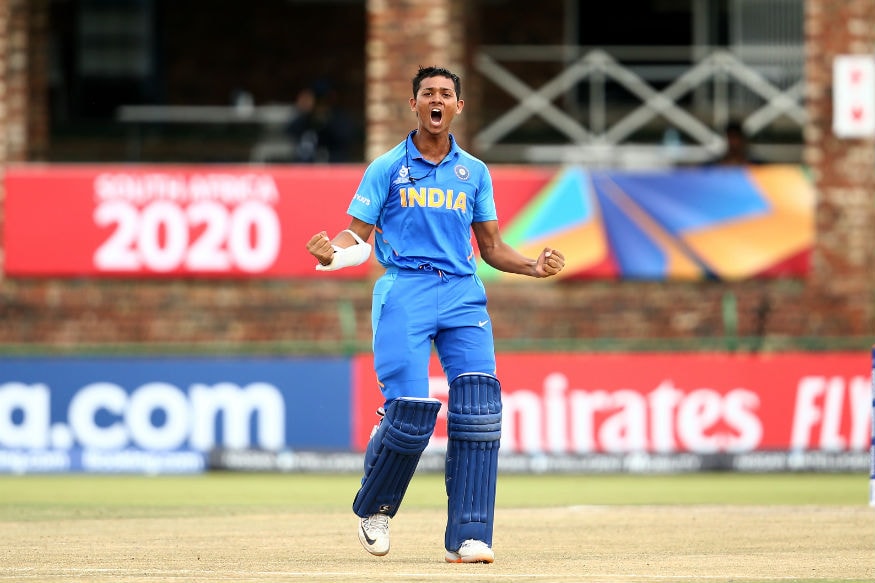 India U-19 cricketer Yashasvi Jaiswal's coach Jwala Singh believes the 18-year old batsman has all the makings of a cricket legend.
Jasiwal starred with the bat in the ICC U-19 World Cup semi-final against Pakistan, scoring an unbeaten 105 as India went on to win the match by 10 wickets and book a place in the final.
"Once in a generation can someone become a legend. Jaiswal has that in him, which is why it's so important to stay grounded," Singh told ESPNCricinfo.
"There are so many players who have played for India and done well. But legends don't come by every day. That's what I have tried to drill into him. He has now come to understand what all he can achieve if he keeps his head in the right place."
The lef-handed Jaiswal has a reputation for being a hard-hitting batsman, yet his knocks in the World Cup have often been steady. His strike rate over the course of the tournament has been 85.71.
According to Singh, that is because he is willing to take the responsibility of scoring runs for the national team whereas at Mumbai he can play more freely.
"In Mumbai, he has senior cricketers around him, so he has the freedom to play his natural game. But here, he knows he's probably the most crucial part of the team's batting. That's what makes Jaiswal special - his adaptability."
The two share a close relationship, something that can perhaps best be seen in Jaiswal's squad number. "You see his jersey number? It's 23 because that's my birth date," Singh says. "What more can I ask for?"
That isn't the only instance Singh shares that demonstrates the almost father-son bond between him and the young batsman. "He is so mature that when I said I'll give him a car for being the highest run-scorer, he said he doesn't want a new one. He wants to take my old Brezza so that I buy myself a new one."