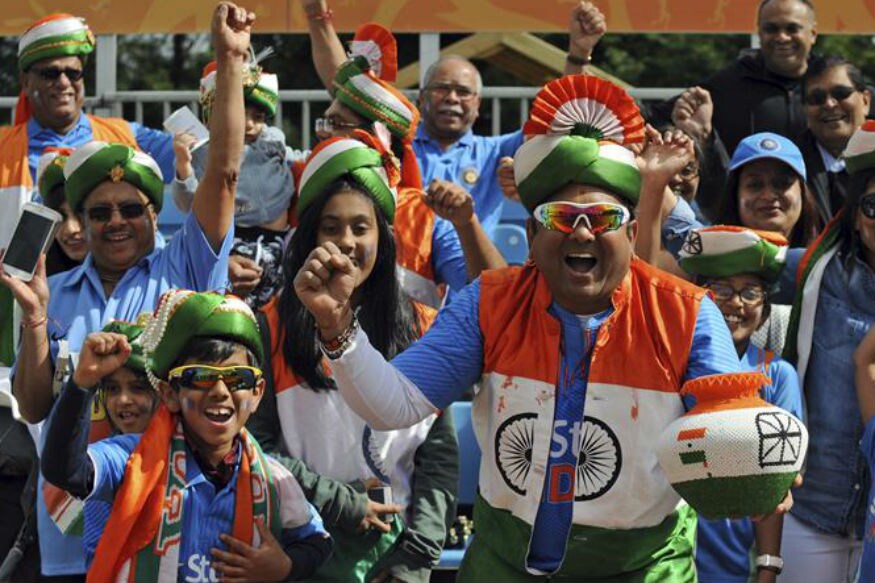 Former South African wicketkeeper Dave Richardson will look to sign off on his stint as the International Cricket Council (ICC) chief executive on a high after the successful conduct of the 50-over World Cup in England and Wales. Richardson, along with tournament managing director Steve Elworthy and tournament safety and security director Jill McCracken, spoke to the media on Monday morning at The Oval in London.
The trio announced that there were more than three million ticket applications, with some individual games received as many as 400,000 applications.
"Our ambition from the very start has been to make this event the greatest celebration of cricket ever. We want the World Cup to inspire a new generation. We hear so many times about people who came into cricket because India won the World Cup in '83 or the West Indies in the late 70s," Richardson said in London.
"Hopefully this will provide an opportunity, in particular to one country who goes away with the trophy but to everyone really around the world," he said.
The opening party on the Mall in London on Wednesday will be the curtain-raiser for the World Cup before hosts England face South Africa at the Oval on Thursday.
World Cup MD Elworthy insists everything is in place to spread the word of cricket far and wide.
"This has been one of the biggest cricket ballots we have run and the results have been incredible. We have seen more than 110,000 women buying tickets, we have 100,000 under-16s coming to witness and experience the World Cup," Elworthy said.
"We have over 200,000 people coming to cricket for the first time. The picture that really resonates with me, when we talk about inspiring the next generation is Anya Shrubsole looking over the fence at Lord's as a youngster who was then a key member of England winning the World Cup in 2017. That is what we want the matchday experience to be for our youngster," the former South Africa paceman added.
From a security perspective, McCracken and her team said she could not be better prepared for the tournament.
"This is a huge global event that myself and my team have been planning since 2016. We were obviously able to use the Champions Trophy and Women's World Cup in 2017 to test a few things," she said.
"My team has a broad range of skills, they are all ex-police or military service with a huge range of experience in delivering major events. Our aim is to bring consistency across 11 different venues. We work very closely with the police and the intelligence agencies sharing up to date information. Our overarching aim is to create a safe environment but without that being oppressive for the public," McCracken added.