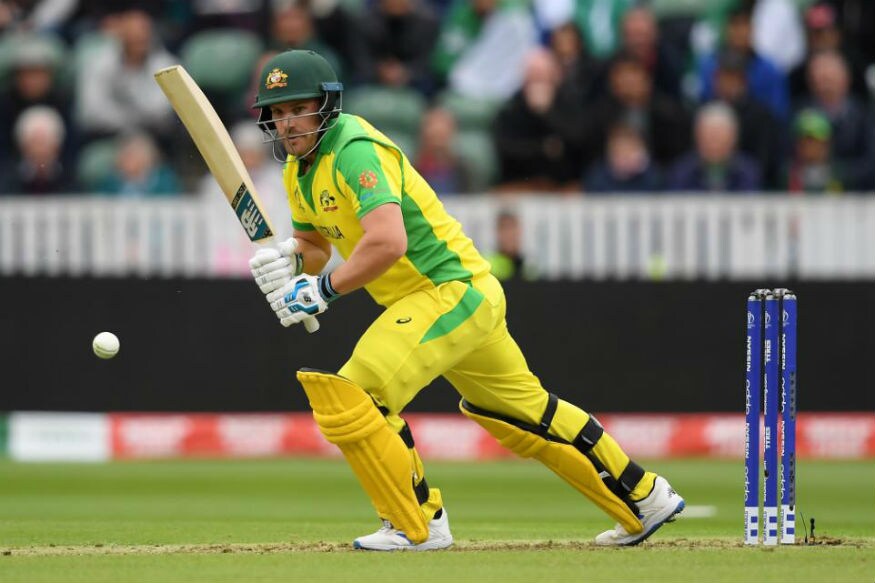 Former England skipper Michael Vaughan has termed Aaron Finch 'the best captain in this tournament so far'. The 44-year-old was quite impressed with the way Finch led his team in their last World Cup encounter against Pakistan on Wednesday.
The 41-run margin might tell a different story but everyone knows how close the encounter was. Pakistan needed 44 runs to win from 35 balls with three wickets in hand and Finch persisted with Mitchell Starc, who delivered the knock out blow by taking two wickets in the 45th over.
Finch made some bold calls throughout the match and with just four frontline bowlers in his arsenal, he himself bowled a couple of overs and got the key wicket of Mohammad Hafeez.
"I have to say Aaron Finch, so far in this tournament, for me he has been the best captain tactically," Vaughan told the BBC.
"I think he maneuvered his team against the West Indies well to win that game. And just over the last hour (against Pakistan), when it started to get a little bit panicky for Australia, he maneuvered his bowling attack knowing that he had to get these overs of spin (in).
"He left one (over of spin) late because he wanted to go for the glory with (Pat) Cummins and Starc, and it paid off. That's what you have to as a captain.
"It was his instinct to go for that review. I don't think he felt it was out, but right at the last minute he thought 'you know what, we have to gamble, we have to try and get Wahab Riaz out'. He gambled on the review.
"He got a lot of things right in the field in terms of squeezing at the right time, putting the catches in at the right time and then spreading them out when a partnership started to develop. I thought he was outstanding as a captain."
Vaughan feels Australia have been well below their best so far in the competition and will only improve as the tournament progresses.
"I can't see how they won't be in the semi-finals," Vaughan said.
"The good thing for Australia is they've won three out of four and I don't think they've clicked. And the other good thing is they've won two quite tight matches.
"Can they win the World Cup playing to the standard they played today? I don't think so. But do they have enough in the locker to improve and win when it really matters? Absolutely."