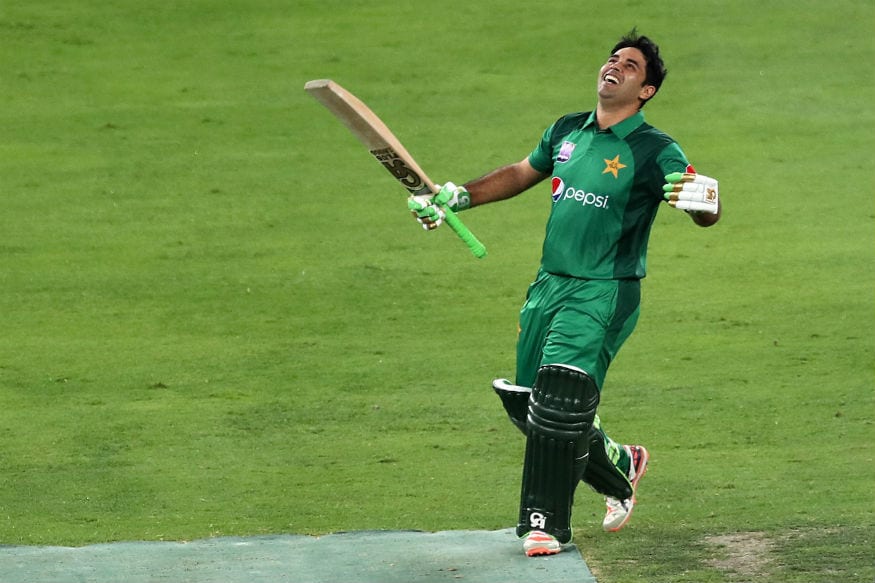 Having been named in the Pakistan squad for the ICC World Cup 2019, Abid Ali has expressed his desire to meet Sachin Tendulkar and seek advice from arguably the best batsman of all time.
Abid recently made his One-Day International debut against Australia and scored 112 in his very first game. The 31-year-old, who has scored plenty of runs in domestic cricket, will travel to England as a back-up opener.
"It will be the best day in my life when I meet him [Tendulkar] because he was one of the best batsmen," he said.
"Definitely, I would like to hug him and I am sure that just like all great players meet youngsters I am sure that he will not turn me down. I am sure that if I want to get any information on cricket from Sachin, he will give a positive reply."
Abid didn't shy away from accepting that he tries to copy Tendulkar's batting style.
"Actually I have followed Sachin's technique from day one of my career and after watching him I tried to play like him. He was a great player, just like our own Inzamam-ul-Haq and Mohammad Yousuf," he said.
"I adopt their good things and leave any bad thing. If I meet him I will try to talk to him and get some advice, mentally and technically, so that it helps me improve my batting."