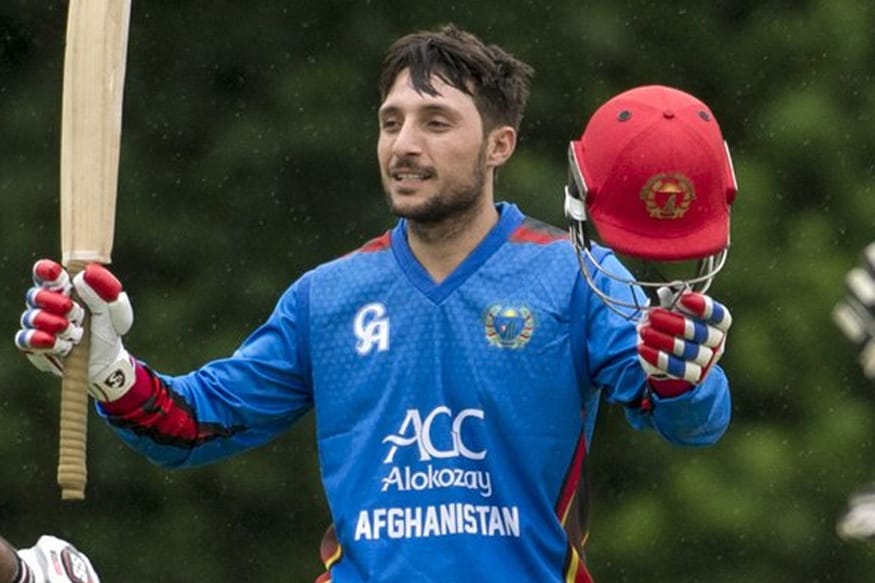 Afghanistan's chief selector Dawlat Khan Ahmadzai has defended the sudden and controversial recent decision to replace Asghar Afghan as captain with the lesser experienced Gulbadin Naib for the World Cup. Ahmadzai also insists that the opposition to the move by senior players, most notably Rashid Khan and Mohammad Nabi, is now a thing of the past and they are now fully behind the new skipper.

All-rounder Naib, who has appeared in just 52 ODIs as compared to Afghan's 99, will be leading the 50-over team for the first time when Afghanistan begin their second World Cup campaign with warm-up games in England. The selectors had in fact split the captaincy three ways – handing Rashid Khan the job as T20 skipper and appointing Rahmat Shah as the captain of the Test side.

"It was a decision that came from the top management of the Afghanistan Cricket Board," Ahmadzai said at a sponsor event in New Delhi. "The fact is that Afghanistan is not going to win the World Cup with either (Naib or Aghan) of the captains. We are looking to make a transition and planning for the next World Cup which will be four years down the line. We don't get as many games against quality opposition like we will get in the World Cup, so the new captain's planning will begin here.

"The matter has been handled very professionally. Gulbadin has been playing for the last 17 years and he is great friends with Nabi and Rashid. The seniors will be supporting the new captain."

At the time the decision was made, a little over a month ago, it met with strong disapproval from Rashid and Nabi. Prior to his removal, Afghan had led Afghanistan to ODI series wins over Bangladesh and Zimbabwe as well as their first-ever Test win over Ireland earlier this year.

"Being a senior member of the side & having seen the rise of Afghanistan cricket @ashrafghani I don't think it's the right time to change the captain before the WC @afgexecutive. The team has gelled really well under #Asghar & personally feel he is the right man to lead us," (sic) Nabi tweeted.




Being a senior member of the side & having seen the rise of Afghanistan cricket @ashrafghani I don't think it's the right time to change the captain before the WC @afgexecutive The team has gelled really well under #Asghar & personally feel he is the right man to lead us @hmohib


— Mohammad Nabi (@MohammadNabi007) April 5, 2019



While Nabi's Sunrisers Hyderabad teammate Rashid tweeted, "With just months to go for such a mega event like World Cup, changing the captain will cause uncertainty and also team morale will be affected."

Ahmadzai believes Rashid, who is the T20 captain, will be integral part of the leadership group at the tournament. He also seemed unconcerned about Naib's mediocre record, he averages 22.41 with the bat and 34 with the ball in his short career, saying that his experience of leading in First Class cricket will come in handy.

"Rashid was not ready to lead in all formats. But he is ready to lead in T20 because he has to juggle other assignments as well," he said. "Gulbadin has been captain before, for his club side and his state side in first-class cricket. He was also U-19 captain. He has been with the team for the last six months and been playing in the practice games. So, it's not that he has been out of touch of cricket."

Meanwhile, asked about dearth of pace bowlers coming out of Afghanistan in the last few years, Ahmadzai said, "Rashid is a special talent and Mujeeb (ur Rahman) can bowl with the new ball really well. All youngsters in Afghanistan are inspired by Rashid and Mujeeb to take up spin bowling. We are hoping that the talent from age-group level will produce more pacemen."

First Published: May 7, 2019, 4:38 PM IST