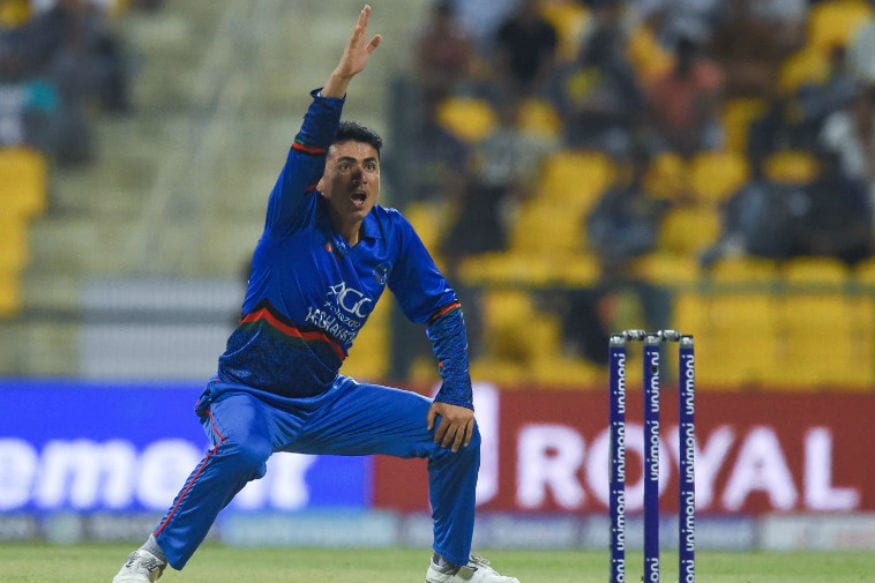 Afghanistan mystery spinner Mujeeb ur Rahman just got a reality check after a modest outing in this year's Indian Premier League for Kings XI Punjab. A season which was marred by shoulder injury saw the 18-year-old turn out in just five games for Kings XI and pick three wickets for a rather forgettable experience.
That doesn't change the fact that the 18-year-old is one of the premier Afghanistan spinners with 51 ODI scalps in 28 games at a sensational average of 18.80. The youngster is now prepared to lead Afghanistan's charge in the upcoming 2019 World Cup in the company of Rashid Khan and Mohammad Nabi.
"I have learnt a lot and improved my bowling by spending time and interacting with Ravichandran Ashwin, the Kings XI skipper. He has given me a lot of useful tips and I am sure that I will execute those plans in the World Cup. During this edition of IPL, my shoulder injury was an issue but I am fully fit for the World Cup," Mujeeb said at a sponsor event in New Delhi
The youngster is confident that Afghanistan is not going to the World Cup just to make up the numbers. "Earlier when we were facing the big nations in ODIs, we were just participating in those matches. Now we are not only participating but also trying to win. We will be God willing be in the semifinal this year," Mujeeb, who has appeared in Big Bash League and will turn out for Middlesex this year, said.
Kings XI stunned everyone by picking the then 16-year-old Mujeeb for IPL-11 at a price of Rs 4 crore. The youngster didn't disappoint, claiming 14 wickets in 11 games at an average of 20.64, bamboozling the batsmen by turning the ball both ways.
"I feel very proud to play in the IPL. I got the opportunity to bowl against some of the world-class players, who I'll also face in the World Cup soon," a confident Mujeeb said.
Asked if he faced second season blues, as he had an economy rate of over 10 through the season.
"I played in my first season of IPL. You will have a few bad days and it's just that you have to be consistent with your line and length. I go with full preparation and concentrate on my game," he said.
Mujeeb struggles hard with the tag of 'mystery' spinner but prefers to stick to the basics. "I think they call me mystery spinner because I spin the ball both ways or sometimes it even goes straight. All of these things in my mind about which ball to bowl at what time," Mujeeb, who has 66 wickets in 65 T20s so far, said.
The youngster is hopeful that along with senior spinners Rashid Khan and Mohammed Nabi, it will be a better World Cup for Afghanistan compared to the 2015 edition where they were making debut.
"All three of us have different strengths and the main thing that we discuss on-field is to stick to our respective plans. I have the task of bowling with the new ball. The basic plan is to consistently bowl good areas and hopefully we will be able to do that," he added.