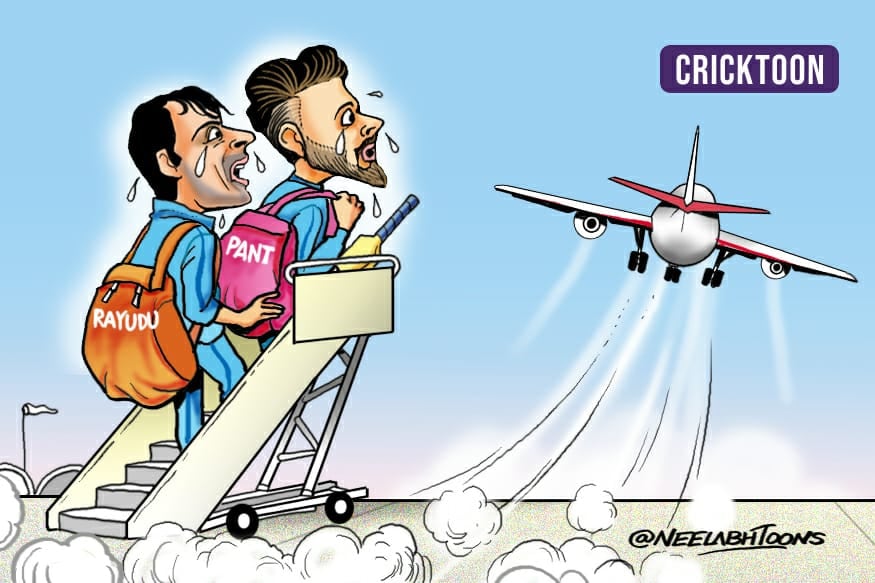 Ambati Rayudu's omission from India's 15-man squad for the ICC World Cup 2019 was something that surprised many, given that only a few months earlier, he had received Virat Kohli's public backing as India's No. 4 batsman.

Instead it was Vijay Shankar who was given the nod ahead of Rayudu, with chairman of selectors MSK Prasad noting that the all-rounder was a "three-dimensional" option given that he could bat at No. 4, bowl a few overs of medium pace and is also a good fielder.

Now Rayudu has finally broken his silence on being left out, and in doing so, has seemingly taken a dig at the chairman of selector's choice.

"Just Ordered a new set of 3d glasses to watch the world cup," the 33-year old from Hyderabad posted on Twitter.




Just Ordered a new set of 3d glasses to watch the world cup 😉😋..


— Ambati Rayudu (@RayuduAmbati) April 16, 2019



Meanwhile, former India opener Gautam Gambhir called Rayudu's exclusion from the squad "heartbreaking" as he was dropped after just three poor performances.

"I think there should be no debate about Rishabh Pant's exclusion but more about Ambati Rayudu," Gambhir told PTI.

"It is very, very unfortunate that someone averaging 48 in white-ball cricket and is only 33 has been left out. That for me is more heartbreaking than any other selection decision."

Although Rayudu averages 47.05 in his 55-match career, his strike rate of 79.04 is well below the standard norm for modern-day ODI cricket.

His form of late has also been iffy – he averages just 30.87 in his last 10 innings and has scored at a rate of 75.3 with just one fifty.

First Published: April 16, 2019, 5:31 PM IST