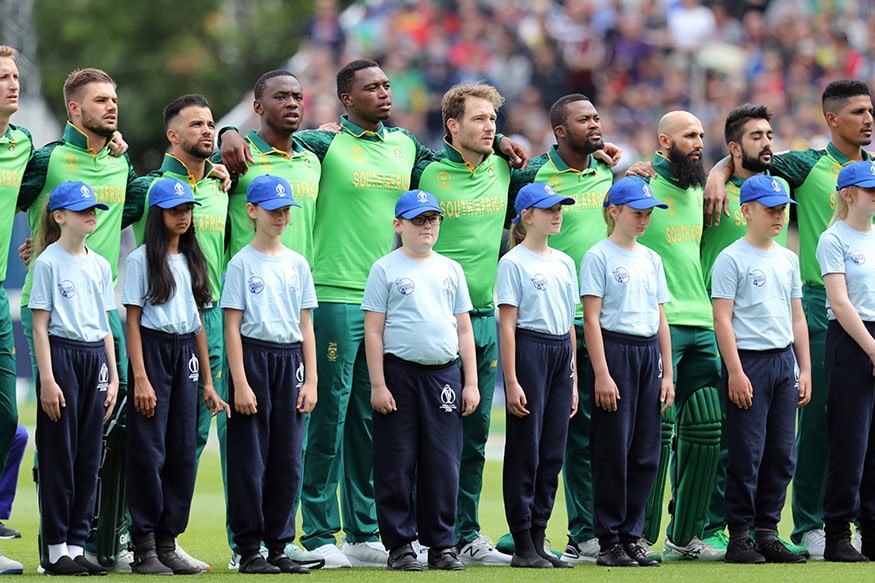 Chester-le-Street: The skies have lightened but the mood in the South African camp remains dim as not even the sunshine after a grey June can change that this will remain their worst performance in World Cup history.
Even if they win their last two matches, South Africa will return home with a victory percentage of 33, worse than the 50% in 2003 - the only other time they have not made the knock-outs. They know it has never been worse than this. South Africa have used words like embarrassed - as Faf du Plessis did after their loss to Pakistan - and ashamed - as JP Duminy did ahead of their match against Sri Lanka and now they have even apologised for their performances.
Duminy was the first player to say sorry when he fronted up to the media at Chester-le-Street, after weeks behind the scenes in what is his swan song. Even before the tournament kicked off, Duminy announced it would be his last. Some (including this writer) questioned whether the sentiment that came with that merited selection, given his record and that fact that he was injured in the lead-up. Others would have breathed a sigh of relief, knowing that the only thing Duminy did consistently was flatter to deceive. And others still, would have hoped that the goodbye would spur Duminy on to some form of greatness.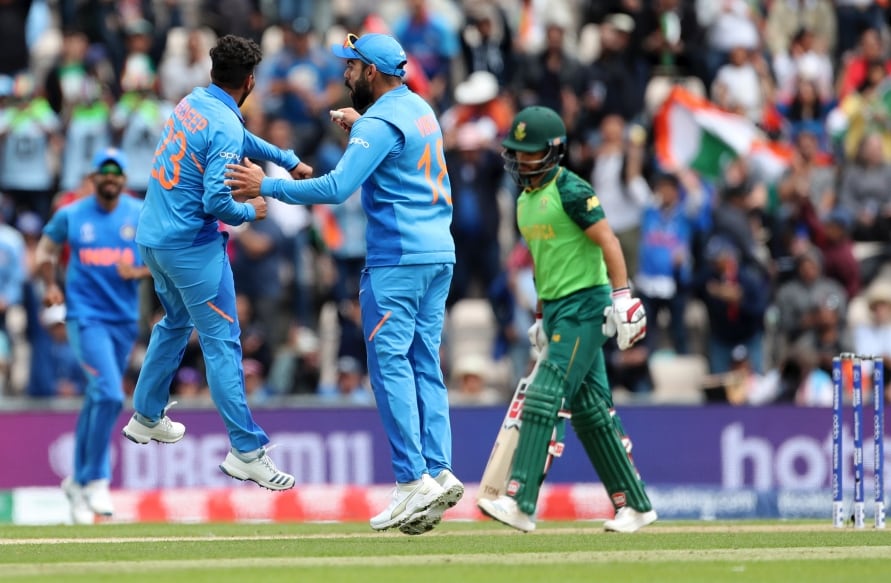 In the end, he was dropped after three matches, having reached double-figures only once, and will be recalled because of a groin injury to David Miller. Between them, the pair have scored 192 runs in seven innings, less than 23 other players have scored on their own at this tournament, and therein lies South Africa's biggest challenge as they go forward: from the ashes of this stubbed out campaign, they need to find players who can set the international stage alight.
Duminy is no longer one of them, and he is going on his own terms. Others may have to be pushed. Miller, despite his age and his ability, should have to prove himself at a lower level again before he can be reconsidered. Hashim Amla, much as it is difficult to write and read and digest because of the aura around him, probably has to go. And there might even be questions about Faf du Plessis, who has now let slip that he is not nearly in control as his cool exterior suggests. He could not stop players from burning out at the IPL (and perhaps he shouldn't be able to given free agency and all that) and he cannot control the things happening outside of what Duminy called the players "bubble," which, to be frank, should now have burst.
While professional sportsmen need to learn to operate in a space that shuts out external noise, if South Africa are still doing, they have become tone deaf to the issues they need to address but that is a topic for another piece.
Instead, it suffices to say that someone can send the shrill sound of reality through space with a century in the next two matches. If that somebody is Quinton de Kock or Aiden Markram or Rassie van der Dussen, all the better because that is where South Africa's future lies. Their blueprint must revolve around these three, Reeza Hendricks could come into the conversation but then someone domestically (maybe Temba Bavuma, for example) needs to stand up and make the middle-order spot their own.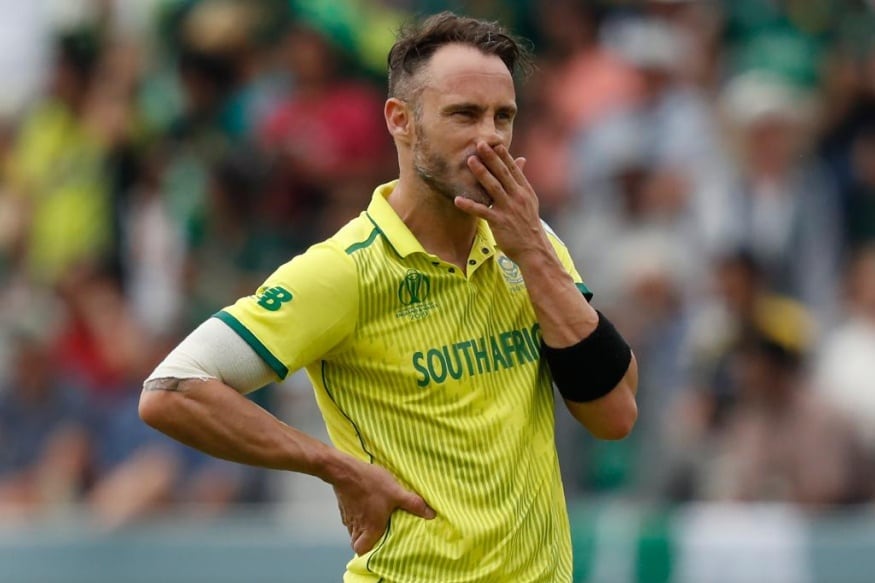 At the other end, South Africa's attack - all of them - need to be better managed and work on a plan that will see them fully fit when they are most needed. Rabada, who has already had the luxury of a longer-term national contract than many of his peers, has to be spoken to about priorities. We can all understand that the money he makes at the IPL cannot be replicated at home, even fractionally, but then the number of balls he bowls at home needs to be reduced. There may be Tests he needs to sit out in years when a limited-overs tournament is more important and there may be white-ball matches he misses when the red-ball demands are greater.
Lungi Ngidi's conditioning has been under scrutiny, as has Tabraiz Shamsi's waistline and both appear to be issues that can be solved by a good trainer but what South Africa will struggle with most is how to cope with the loss of Imran Tahir. The legspinner, like Duminy, will play his last at this World Cup and it is to him that the rest should be the sorriest.
Tahir has given tirelessly of himself since his debut in 2011, he cares deeply about what he does, he has become the lungs of the team on the field and it seems like he contributes a large amount of the heart and brains off it. He will bow out with respect, but nothing else. No medal. No major trophy. Nothing to really show for the effort he put in. The best South Africa can do is make sure they use him in the future, something they have been particularly poor in doing with other former players.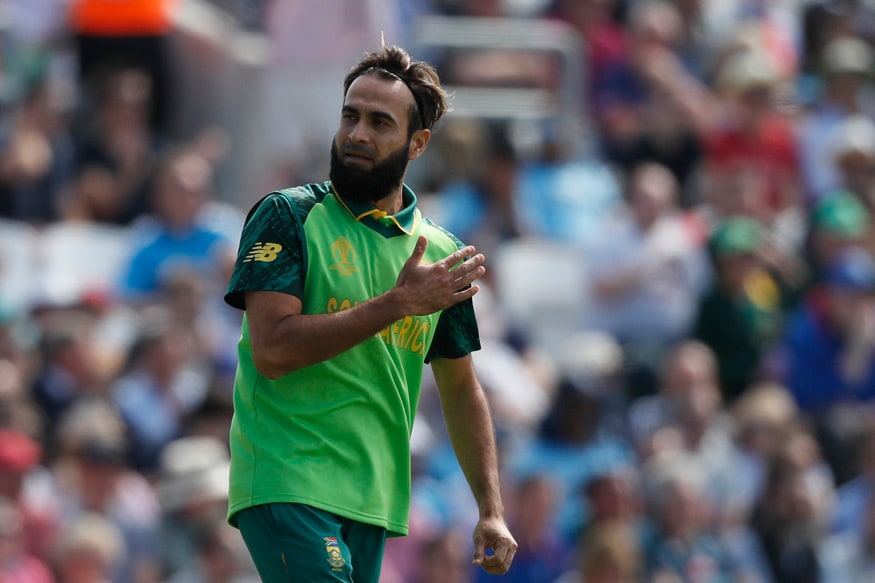 The scouts are already out to find the next coach from among those who have been close to the national side before because one thing that seems certain is that the current coach, Ottis Gibson, will not continue. Mark Boucher and Ashwell Prince are the two names that crop up most often because they are the two who are currently involved with South African franchises, but the search may extend. Jacques Kallis has experience at KKR, Nicky Boje is a former franchise coach, and Makhaya Ntini has been in charge in Zimbabwe.
A closer look at all those names will also reveal reasons why they may not be considered. Boucher, Prince and Kallis are all relatively new in their jobs, Boje has moved overseas, Ntini was unsuccessful. But South Africa may not have too many choices. With economics dictating who they can afford to hire and politics playing a role in who may want to be hired, they could find themselves knocking on the same old doors - Russell Domingo, Graham Ford, Ray Jennings - again and that would not necessarily bring any drastically different results.
That's why there's very little light on the horizon. Even as a glorious summer awaits the northern hemisphere, South Africa return home to winter, to questions they have no answers to and potentially, to some of the darkest days in their cricketing history.