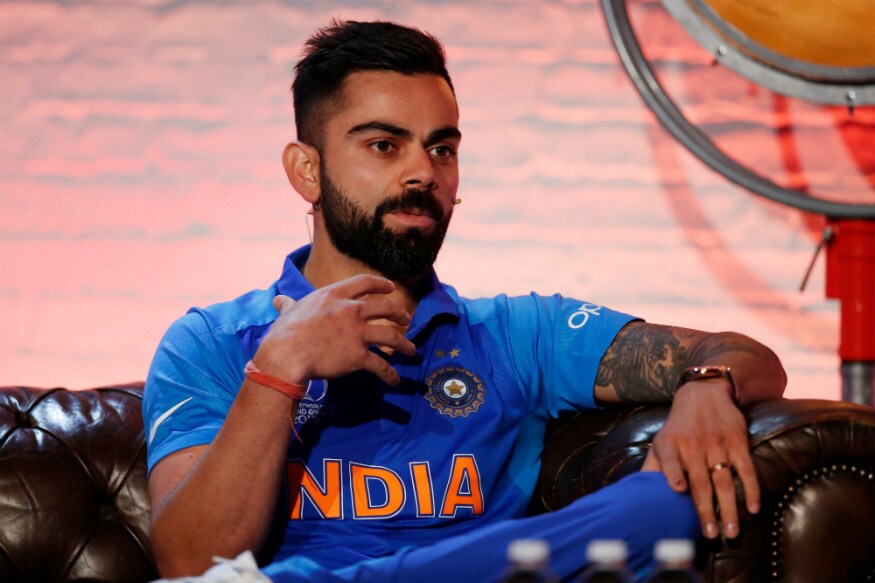 After being picked in the England squad for the World Cup 2019, pacer Jofra Archer said he's eyeing Virat Kohli's wicket as he couldn't dismiss him in the Indian Premier League.
The Indian captain said he wasn't aware of Archer's desire, but was rich in praise of the bowler calling him the 'X-Factor' in the English squad.
"Did he say that? I have no idea. That's news to me," said Kohli at the pre-tournament captains' press conference on Thursday (May 23).
"We don't really focus on these things. You don't focus on whether people want to get you out and things like that. Our focus is mainly on contributing to the team. I take a lot of pride in performing for the team, and making impact performances. If Jofra said that, it's a huge compliment because he himself is a world class bowler. The way he has come about in the IPL and playing around the world in the last two years, there is a good reason for him to fast-tracked to the World Cup.
"I think he's going to be their X-factor because he holds a skill set that's very different from anyone else, he can generate a lot of pace which can be very intimidating and you don't really expect that because of his run-up. He's a great athlete. He's going to be exciting to watch in the World Cup, I'll personally be watching him as well because whatever I've seen of him has been very very exciting."
Kohli was also rich in praise of another star bowler who will feature in the tournament, Afghanistan's Rashid Khan.
"I have seen him bowl for three years (in IPL) now and this year was the first time I didn't play against him and it was a pity that we couldn't face each other," said Kohli.
"Sitting outside, this was the first time in three years when I could predict nine of the ten balls, that's how good he has been. He's just outstanding with the skill set. The pace on the ball is the key, the variations are subtle. He just doesn't give you any time on the ball. Forget flighting the ball, he just hits your bat so hard, before you know, it is through your pads and you are bowled or lbw. He brings that fast bowler's intensity with him as a spinner, which is very rare to see. I love seeing competitive guys and his attitude is outstanding. I wish him the best because when he is bowling well, you want to sit down and watch."
Kohli called England the 'strongest side' in their conditions, and expected the World Cup to be one of the most competitive ones ever. However, he said the tournament will not always be about high scores as batsmen would feel the pressure in the latter stages.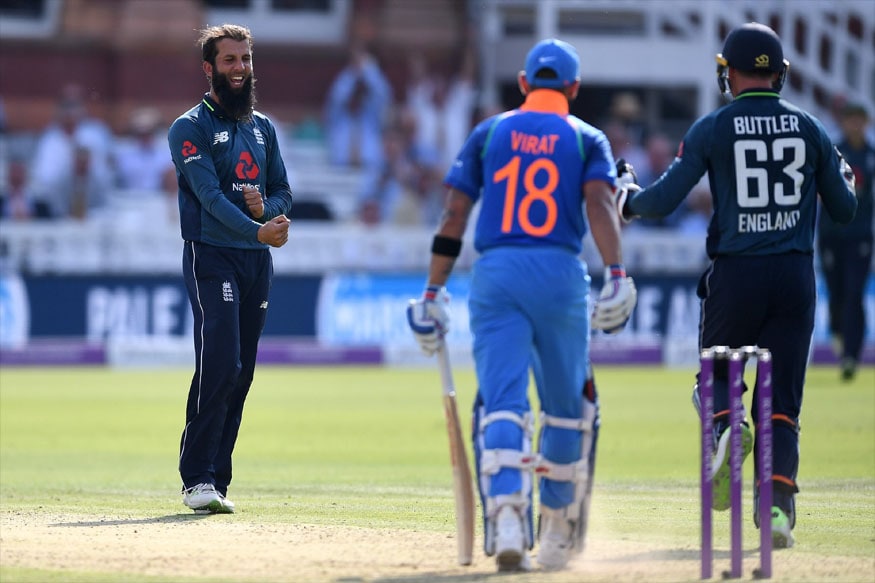 "England is probably the strongest side, but all ten teams are well balanced and strong. The format makes it all the more challenging, I see this as one of the most competitive World Cups that people are going to see," Kohli quipped.
"Really depends on how these guys (England) go," he said when asked what the highest score in the tournament would be. "They seem to be obsessed with getting to 500 first, they smash from ball one till the 50th over. They asked this back home in the press conference as well and I said - 250-260 is going to be as difficult to get in a World Cup as chasing 370 of 380. I don't see too many high scoring games in the latter half of the tournament. Initially a few teams might get high scores but you'll see 250 defended as well, that's the pressure that World Cup brings.
"Not all teams are going to be in great positions. The ones that have to get the result are the ones that are going to be under pressure to chase even small scores. The fact that we'll get closer to the knockouts will bring pressure in the latter half of the tournament. I think teams recognize that. No one is going to go gung-ho from ball one. In pressure games, you might get a team that goes on a roll but generally both teams start balanced, find their way into the game and capitalise on moments. Pressure will be a massive factor in the second half."
India too are one of the strong contenders for the tournament, although they slipped a little in the lead up when they lost 2-3 to Australia at home in their most recent ODI series. Kohli said the series was a learning curve and an indicator that any team can beat another in the World Cup.
"I think the one thing we learnt, and I spoke to Stoinis during the IPL as well, was the fact that if a team on a given day gets together against an experienced side and just believes more that they can win against all odds, it can be achieved," he said. "Being 2-0 up, we thought we'd definitely win one of the three. But they showed more passion, character and determination in the small moments and enjoyed every moment. You play anyone in this World Cup, you need that passion and that commitment or they'll get one on you."
As is always the case in such tournaments, Kohli was asked his opinion on the India-Pakistan game. The Indian captain, as is often the case, said it's just another game of cricket.
"I think India-Pakistan is always an anticipated match. We keep saying again and again. If you ask the players, it's very different from how the fans feel. Yes we feel the anticipation and excitement when you enter the stadium. But as soon as you enter the field, it's very professional. It's just another game you need to win as a team. Yes it brings pressure because the atmosphere in the stadium is very different. But as soon as you enter, it's a game of cricket for all of us. We keep saying this again and again, but that's the truth," he said.
"In the World Cup, you see the first four or five games you're going to play. You play accordingly as a side. I don't think we single out any team, all ten teams are strong and they can beat anyone. That makes the tournament exciting. If we play good cricket, we'll be in a good position. Every team will want to focus on their skills."