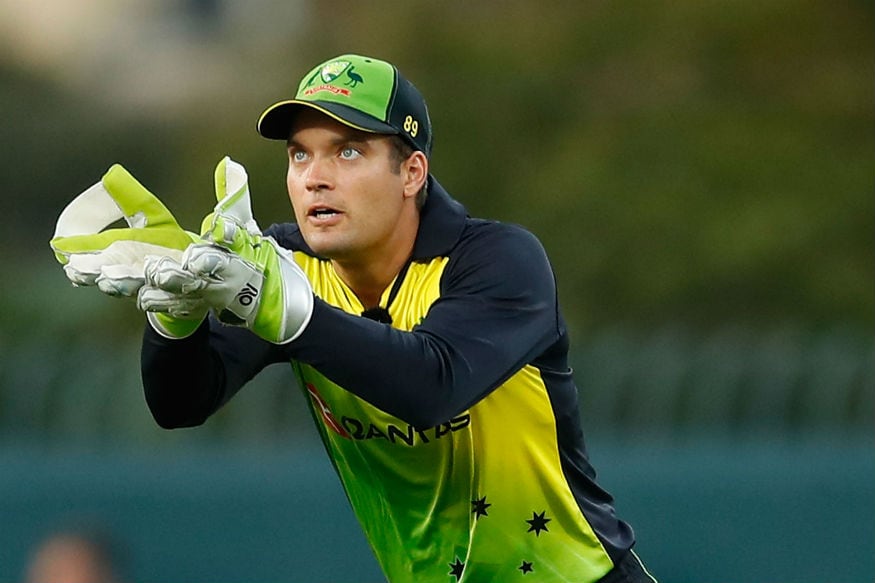 Australia wicket-keeper Alex Carey might be making his World Cup debut but he remains unfazed about the task ahead and hopes the knowledge around the team will help him ease into the tournament.
Carey has played only 19 ODIs and is the second most inexperienced member of the Australia squad after fast bowler Jason Behrendorff. He is also the least experienced keeper for Australia in a World Cup since Greg Dyer in 1987.
He also has the least number of matches in the wicket-keeping department, a shadow of some of the stalwarts like MS Dhoni (341), Jos Buttler (129) and Quinton de Kock (106) amongst others.
"We've got the knowledge, Haddin played in the last World Cup, we've got Ricky Ponting coming in and there are a number of players in the squad who played in the previous World Cup.
"We've got lots of knowledge around the group of guys to access. When we get into it, that's when the high-pressure (experience) comes into it."
Haddin is the fielding coach for Australia meanwhile Ponting will be joining the team as assistant coach for the tournament.
Carey is a likely starter for the team since he is the only wicket-keeper in the 15-man squad and he remains confident about Australia's chances of defending the crown.
"I know what I've got to do to help this team and it's not just about myself, it's about the whole squad."
"There has been a lot about worrying about our preparation and getting ready for game one, more than what's happened in the past.
"It's been a long time since that World Cup and a lot of new faces. I know myself and the rest of the boys are excited to start our preparation in London and focus on game one.
"It'd be nice (to defend their 2015 title) but there's a lot ahead of us for that to happen."
​