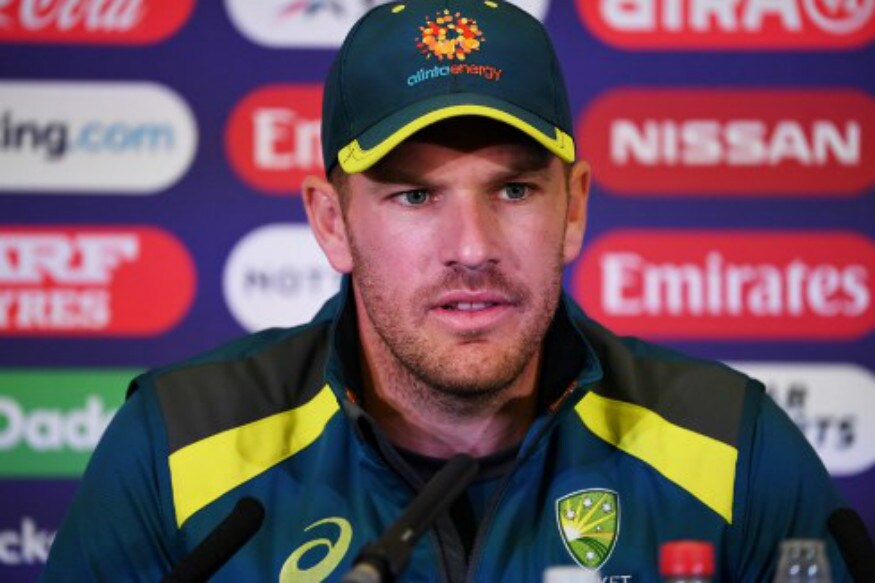 West Indies have shown that they are not a side to be taken lightly and Australian skipper Aaron Finch is aware of the fact ahead of their ICC World Cup clash at Trent Bridge in Nottingham on Thursday.
Jason Holder's side began their campaign by walloping Pakistan at the same venue after skittling them out for just 105 while defending champions Australia were also impressive in their win over Afghanistan at Bristol.
"They're a very dangerous side and I think that whichever team comes out and executes it from the start of the game, I think it's important that you start really well, whether you bat or bowl first," Finch said in the pre-match media conference on Wednesday.
"Those first 10-over periods are going to be really crucial because we know how damaging the West Indies can be during that period. But equally, if we get off to a good start then we can start to try to get into our work a bit," the Australian opener added..
"I think if we're tentative and a bit stand-offish and wait for things to happen, that's when they can dominate you from the start."
Trent Bridge has traditionally been a high-scoring ground, where England posted a record 481/6 against Australia last year.
"I think just before we turned up to the training yesterday (Tuesday), a few boys talked about their previous experiences here, which obviously haven't been overly pleasant," Finch said, aware of the threat posed by the likes of Chris Gayle and Andre Russell.
"But we're in the home change rooms, which is a first for everyone, which is nice."
Asked about the pitch and ground conditions in Trent Bridge, Finch said, "It's probably a little bit drier than I expected it to be, the wicket. Obviously I can't imagine they would have put a huge amount of water into it over the last couple of days with there being so much weather around. No, I'm not surprised how it looks, but I think you have to understand that in conditions like this you're going to go for boundaries, so the key to bowling I think is to make sure that they're hitting your best ball.
"I think if you're executing your best ball over and over and they're playing good shots in our percentages, then you have to wear that. We know how fast the outfields are here in England. We know how flat wickets can be at times, so you have to be prepared to suck up some pressure and soak up a few boundaries here and there, as long as we're getting hitting in our areas and we often talk about now good execution versus poor execution, and that's all it is," he added.
The likes of Mitchell Starc and Pat Cummins give Finch plenty of firepower when it comes to the bowling department. The use of short deliveries might be expected as Windies found success with this tactic against Pakistan in their first game.
"Yeah, we have prepared for it. It's something, we played them in a warm-up game down at Southampton on the Nursery Ground there, and they bowled very similar. Also had a lot of success with it last game and got off to a really good start, so I expect that they will come with a similar-type plan. But the follow-up from bouncers in short bowling is the key, I think, at the end of the day. I think if you just stick to one plan, then teams get on top of you pretty quickly or they adjust quick enough," the Australian skipper said about the short-ball tactic.​