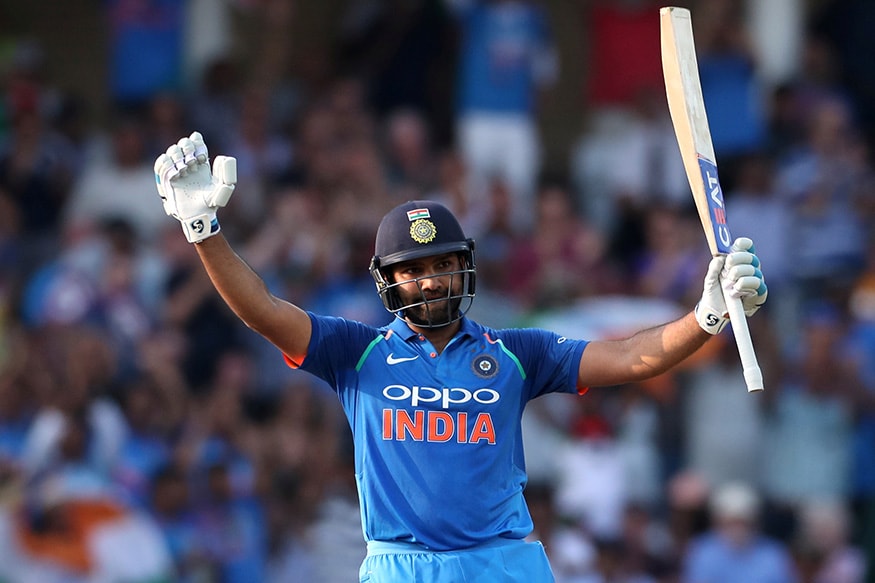 Rohit Sharma's journey as an ODI opener began in the 2013 Champions Trophy in England and that's where he heads again looking to win his first world title when World Cup gets underway on May 30 in England and Wales.
The Mumbai opener says winning the World Cup is the 'ultimate dream' and believes he needs 'patience rather than desperation' to win the title.
"It's the ultimate dream. Any kid growing up begins to nurture dreams in whatever sphere of life he or she aspires for. As a cricketer, growing up, the idea of playing in a World Cup, to be part of that team, to win it — that's the fairytale every youngster grows up dreaming about. Mine was just that kind of dream too," Sharma told The Times of India newspaper.
"Look, there's a balance one has to draw between the kind of desperation that exists within you and the calmness you seek, if you've got to keep playing this game at the highest level. Calmness is what I need. Not desperation," the Mumbai Indians captain said about the keys to winning the World Cup crown.
Sharma will coming off the high of winning the IPL-12 title with the Mumbai Indians and believes his teammates Hardik Pandya and Jasprit Bumrah are ready to fire in their first World Cup appearances.
"They've been shaping up well. Both are heading into their first World Cup. Both are cricketers with positive mindsets. They love a challenge when presented with one. All of that along with the performances they've had in the last few month - it augurs well.
"The good thing about both of them is they constantly want to improve, want to be in the middle of action. Hardik played some crucial knocks this IPL. He's someone who's always looking to contribute in some capacity," Sharma said about Pandya and Bumrah.
The 32-year-old, who averages 47.39 from 206 ODIs with 22 centuries to his name, felt it is a big challenge facing Bumrah in the nets as well.
"Every second, third day, I'm facing him (Bumrah) in the nets. He's even more dangerous in the close nets, because of his action. You actually want to face him in the open nets. He's difficult to read, and then that pace he can whip up. He's very different, very special," he said about India's pace bowling ace.
Sharma said that the onus will be on skipper Virat Kohli, Shikhar Dhawan and himself to be the game-changers in the World Cup.
"I think we have that component, should we need it. But let me put it this way - that onus lies on the top 3. Between me, Shikhar and Virat, it is our job to get that going. Between the three of us, we want to keep doing this as consistently as we can. It's not like maine kal banaya, aaj tu bana (I scored yesterday, today you do it). The onus will be on us," he said.​