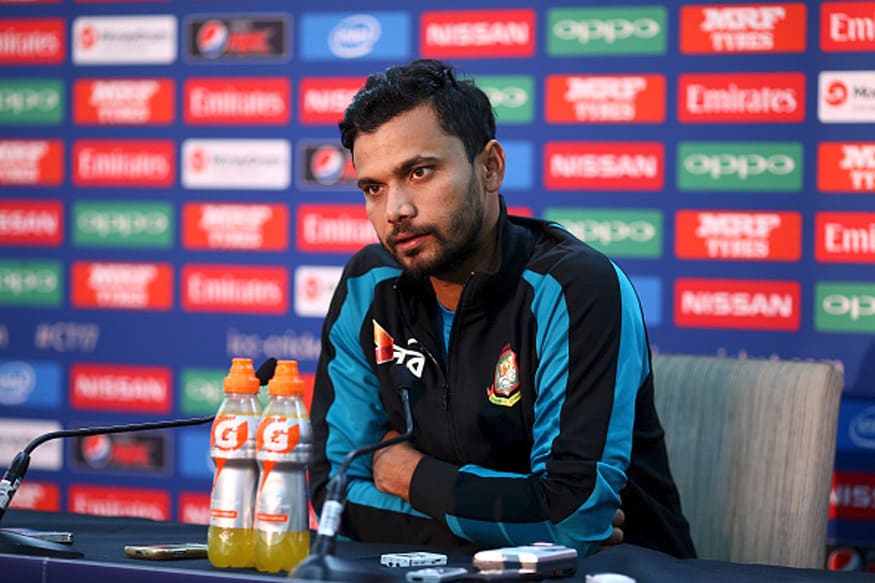 Bangladesh skipper Mashrafe Mortaza said his bowling unit can't allow oppositions to score over 350 as it makes life extremely difficult even for their in-form batsmen. The 35-year-old believes that the bowlers gave away way too many runs against Australia which ended up costing them the game.
Australia amassed 381 for 5 in their 50 overs and despite Mushfiqur Rahim, Mahmudullah, Tamim Iqbal and Shakib Al Hasan's solid performances in the batting department, Bangladesh fell short by 48 runs.
"I think bowlers tried their best to restrict them around 300, even less than 300. For that we have to pick wickets, we know that. In those patches, we couldn't get any wickets. I think we got wickets when the damage was already done," said Mortaza.
"It's hard for the batters who are being asked to chase 350 all the time. In this wicket we're capable of scoring 320, even 340 could have been chased down. The batsmen are showing their courage, if you look at our batting, I think everyone has been batting with some intent."
Mortaza said it all boiled down to them not picking up wickets at regular intervals. Australia's top three - David Warner (166), Aaron Finch (53) and Usman Khawaja (89) - scored heavily and propelled Australia to a dominating position.
"Both sides wanted to bat first. And obviously created a few chances, which could have been taken. You have to take those 50/50 chances, I think.
"Things could have been different. And I knew that we needed wickets. I think they also played very calculative cricket. They knew if they don't give away wickets at early stage, they can damage us. So I think obviously not picking up wickets was the main thing."
Mortaza heaped heavy praise on Warner, but said Glenn Maxwell's cameo also turned out to be a big factor.'
"We all knew that in this sort of wicket, it will always be difficult to bowl. A player like Warner, it's very difficult. But at the same time I'd say that we got few chances, which we couldn't take, especially that run-out, it could have happened.
"We knew that we have to pick wickets. If not then it's going to be very difficult, which is exactly what happened. David Warner batted so well. I think the damage was done by Maxwell. That was the big factor as well."
Bangladesh are currently at No. 5 with as many points to their name and they will need quite a few things to go in their favour if they want to qualify for the semifinals.
"You never know. We have still three matches left. We have to play hard and then let's see. And it's going to be difficult for sure, even if we win all those three matches. But I think it's very important to finish well.