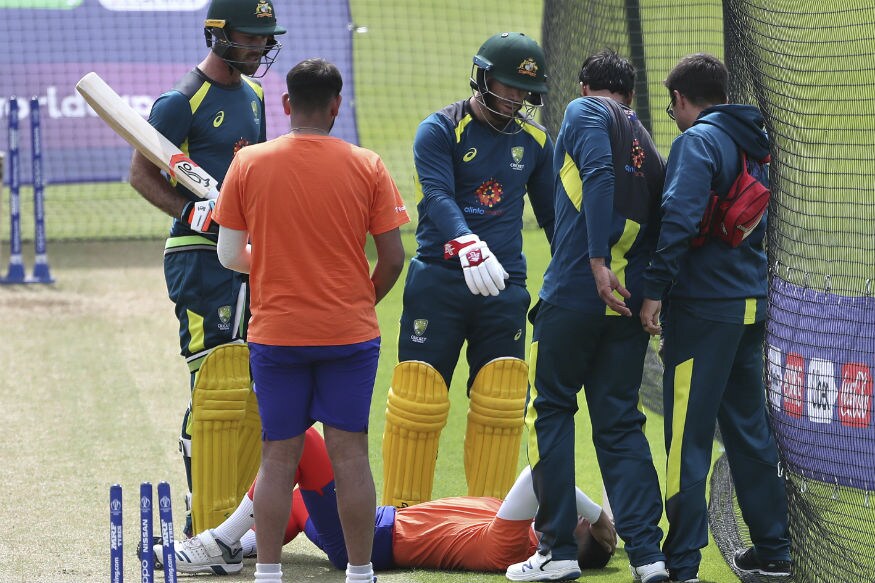 The young English net bowler who received an unfortunate blow to the head on his follow through while bowling to Australian batsman David Warner has been given the all clear after CT scans revealed that his injury was not serious.
The bowler was hospitalized after he was hit on the head while bowling in the nets to Warner on Saturday at The Oval, with Warner "visibly distressed" after the incident, according to cricket.com.au.
The session was stopped for about twenty minutes, as the Australian team's paramedic staff tended to him on the pitch and subsequently put on a stretcher and taken to the hospital for further scans.
The bowler, who was among the many bowling in the nets to the Australian batsman, helping them prepare for their next World Cup match against India has since spoken to the Australian team's doctor and confirmed he is on the road to recovery.
"Dave was pretty shaken up," Australian captain Aaron Finch said about the incident. "The young guy seems to be in pretty good spirits at the moment, he's obviously been taken to hospital and will continue to be assessed just to make sure everything is okay.
"It was a decent hit to the head. Hopefully, everything keeps going well for the youngster and is back up and running shortly.
"It was tough to watch."
Finch also said that helmets for bowlers is a "decent idea", while also voicing his concern for inexperienced net bowlers bowling to seasoned international players.
It's quite rare that somebody gets hit and it's obviously very unfortunate," Finch said. "The medical staff that were on hand, and the paramedics at the ground did a really good job in getting there quickly to assess and make sure the right protocols and processes were put in place.
"It is a difficult one because you get some guys who come in who probably aren't as well-equipped with their games to be able to deal with that."