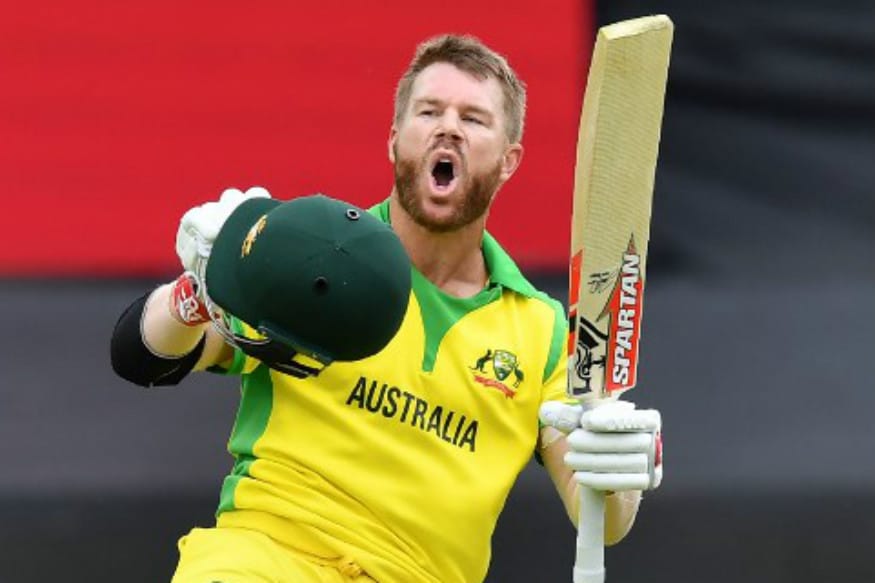 A failure against the West Indies and an uncharacteristically slow half-century against India had experts and fans questioning David Warner's form, before he silenced them all with a match-winning ton against Pakistan at Taunton.
On the back of that, assistant coach Ricky Ponting has predicted that Warner will be back to his free-scoring best now that he has got runs and confidence under his belt.
"We'd all seen that he (Warner) probably hadn't been batting as fluently as we're used to seeing," Ponting told cricket.com.au. "Having spoken to him after the last game at The Oval. It was more of a mental thing than anything, he was just holding back a little bit and not playing with the freedom we're used to seeing him play with.
"He had a pretty relaxed day yesterday (Tuesday's match eve), he didn't do any batting, he wanted to come into the game with a fresh mind.
"You could see by the way he moved into his shots and picking up the length early, he hit a lot of pull shots early in his innings, which is always a good sign for him. He'd taken the handbrake off which has allowed himself to play with a bit more freedom. If he keeps playing like that for the rest of the tournament, he's probably going to be the leading run scorer," the former Australia captain said.
Warner, who completed his century off 102 balls, smashed 11 fours and one maximum during his knock against Pakistan, his third fifty plus score at the World Cup including those against Afghanistan and India.
Warner, who himself admitted to not finding his rhythm early on in the tournament, looked in fine nick at Taunton, and Ponting believes the southpaw may have been trying a tad bit too hard.
"I think he was just trying a bit too hard, wanting to do everything right and impress everybody rather than just going out and hitting the ball and scoring runs like we've seen him do for 10 years.
"I think in the back of his own mind to a certain degree, I think he was a little bit more worried about getting out than scoring runs. We said to him after the last game, 'mate, just go out and see ball, hit ball.' He got off to a good start and continued on for 30 or 40 overs," Ponting felt
With 255 runs at an average of 85 in four hits, Warner now sits behind only Bangladesh's Shakib al-Hasan (260 runs) at top of the tournament's run-scoring charts.