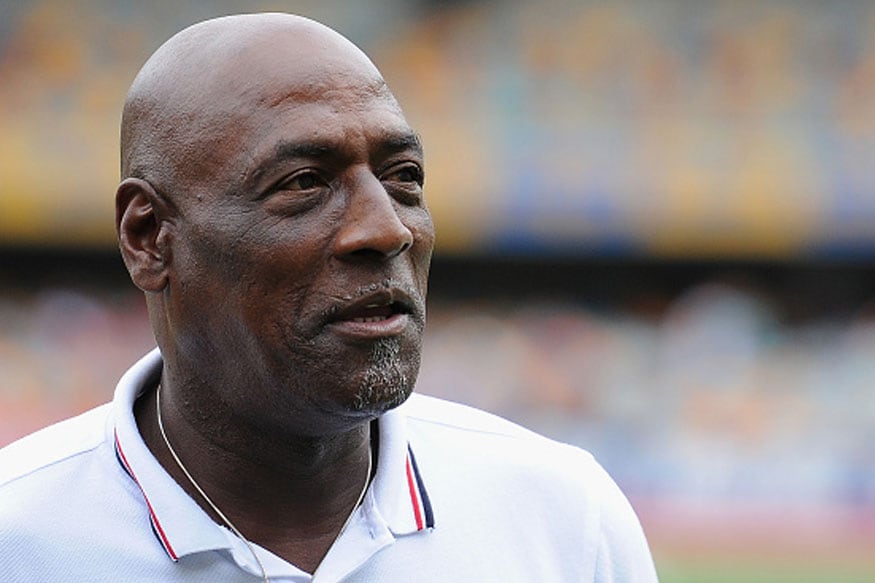 Vivian Richards remains one of the legends of the game but beyond that he continues to remain a 'die-hard' West Indies fan at heart.
The former West Indies captain and star batsman believes Jason Holder's side have a great opportunity to win their third crown at the ICC World Cup in England and Wales, which gets underway on Thursday.
West Indies will play their first game of the World Cup against Pakistan in Trent Bridge, Nottingham, on Friday.
"I have never-ever counted Windies out. I am a die-hard fan and I'll back my team to reach the semis," Richards said on the sidelines of the opening ceremony of the World Cup in London on Thursday evening.
The Windies only managed to squeeze into the 2019 cricket World Cup after finishing runners-up to Afghanistan in the qualifying event last year. In spite of that, the team has been in rich vein of form, smashing 2015 World Cup runners-up New Zealand for 421 runs in their last warm-up game on Tuesday.
"We have not been performing as well as we could for some time now in terms of winning big tournaments but I believe we have a big opportunity here on the basis of some of the clues that we have been getting from warm-up matches," the 67-year-old WI legend said.
"Piling up 421 runs is huge but you have got to do it where it matters, not in the practice matches. However, what they achieved would have created all the confidence they would have needed for them to be successful at the World Cup. They have a powerful team," the 1975 and 1979 World Cup winner added.
The first game of the Windies is at Trent Bridge which is a high scoring ground in the recent times, with England piling up scores in excess of 400 regularly at this venue. But Richards believes that length of the boundary should not be shortened to give the bowlers some say in the proceedings.
"Teams can go for 500-run score but some of my concerns would be with huge bats and players being bit stronger now, why make boundaries 65 or 70 yards. You got to give the bowlers the opportunity to part of the game. When balls go up in the air for 70 yards, they shouldn't be going for six," Richards felt.
Finally speaking about the pressure from media on hosts and favourites for the title England, he said, "Pressure from media can get tough. You can be hero one day and zero the next. When you have a good enough team allow them to be free and when the right chance comes to be critical, only then should you be."​