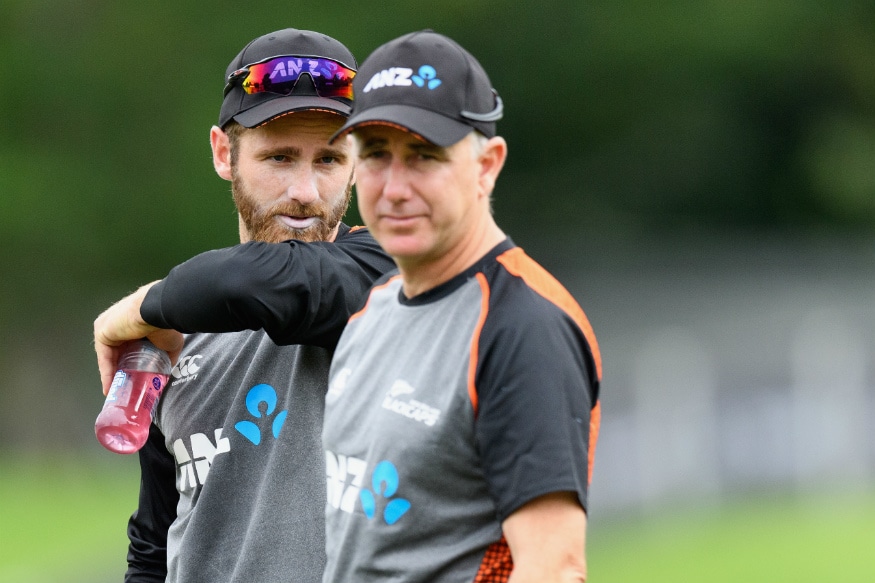 New Zealand are one of the two unbeaten teams — along with India — in the ICC World Cup and have almost assured themselves a place in the last four stage after their thrilling five-run win over West Indies last weekend.
There is a cause of concern for the Black Caps though because their skipper Kane Williamson is dangerously close to copping a one-game ban if the team fails to maintain an acceptable over-rate in the game against Pakistan at Edgbaston on Wednesday (June 26).
Coach Gary Stead though brushed aside the transgression as one-off due to the roller-coaster nature of the content against the West Indies. Williamson was fined about $800, 20 percent of his match fee of about $4,000, by match referee David Boon for the Black Caps being one over short of their stipulated target in Manchester.
The rest of the team were each fined 10 percent of their match fees (about $400) under the International Cricket Council policy. It also states if New Zealand commit another minor over-rate breach during the tournament with Williamson in the side, he will face a suspension for a second offence.
"We will be talking about it (over rates). It's certainly something we don't want (a Williamson suspension). Our record has been really good and the moment the other night probably got to everyone," Stead was quoted as saying by stuff.co.nz.
"It was so noisy and really difficult to hear. When you get in those pressure moments sometimes you need to take a bit of extra time to be clear. The West Indies were slow as well," the Kiwi coach added.
Stead said manager Mike Sandle received a slip of paper from match officials outlining their breach and added they wouldn't challenge the decision. They also wouldn't take drastic on-field measures to try and address it and ensure Williamson isn't hit with a ban.
"It's the first time in my involvement with the team, maybe 20 ODIs, that we've had this. I understand the ICC have things they need to clamp down on. We don't want to lose Kane so it's something we will be chatting about," Stead said.
Williamson addressed the issue too with media in Birmingham, saying closing out victory amid the batting carnage caused by Carlos Brathwaite was the priority.
"There are a number of parts to it and the umpires do keep you noted in terms of your over rate. We were very close, and then when the game got tight, I thought in the back of my mind that we were going to be a little bit slow," Williamson told Radio Sport.
"But I thought what was more important was trying to make sure we were clear in what we were trying to do as a team, and then cop the charge at the end. There was a lot going on and naturally when it comes down to the last couple of balls you are perhaps having a few more conversations. Unfortunately, we were an over short," the Black Caps skipper said.​