England have won the World Cup. A statement that does little justice to the extraordinary events that played out in the late evening sun of St John's Wood.
On the verge of elimination two weeks ago they have harnessed that pressure and ridden it like a runaway train all the way to the final, somehow staggering, last man standing from the wreckage as it crashed into the brutal facade of a Super Over.
They have played four de facto knockout games in a row, from the assured wins over India and New Zealand at the end of the group stages, to the marmelising of Australia in the semi-finals but nothing could have prepared them for this.
England may have entered this tournament as favourites, but they have by no means had everything go their way – stumbling against Pakistan, shocked by Sri Lanka, scythed apart by Australia – briefly they even lost their number one ranking, the tournament pressure seemingly breaking them apart at the seams.
But it was to be that pressure that would bring out the best in them, first strengthening their resolve in returning to the tearaway cricket that had propelled their unlikely rise up the rankings, then somehow, more improbably, in closing out an almighty scrap of a final with an opposition who simply refused to lay down and die.
With five overs to go they needed 46 runs to win. 30 balls, five wickets left. Jos Buttler out only two balls before, England's hopes almost entirely in the hands of Ben Stokes. Those hands, which on a night of regret in Bristol, had made him a front-page villain now had the chance to make him a back-page hero.
Wickets fell, suddenly it was 22 needed off nine, three wickets left. A ball after Jimmy Neesham had removed Liam Plunkett, came the first of the moments that ultimately tipped this high-wire act of a contest in England's favour.
Stokes heaved the ball out to the wide long on boundary, its arc seeming to take it tantalisingly close to the boundary's edge yet never truly promising to go over. Trent Boult collected the catch, but took a step back and trod on the boundary rope, for half a second it was out, but forever it was six, a moment for the ages soon easy to forget in the chaos that was to follow.
Still England required 15 from the final six, the drama only really just getting started. Stokes dropped to one knee, slog swept Boult over midwicket, this one safely into the roaring Lord's crowd. As it turned out, not even the most notable boundary in the over.
That would come a ball later, a throw from Martin Guptill deflecting off the bat of a despairingly diving Stokes, four overthrows to go with the two already run, a huge slice of fortune falling England's way.
If anybody thought that was an omen for a speedy resolution, they were sorely mistaken, England needed three, then two, they managed one. Tie. Super Over.
With Stokes and Buttler at the crease England scrabbled their way to 15, now it was all down to Jofra Archer.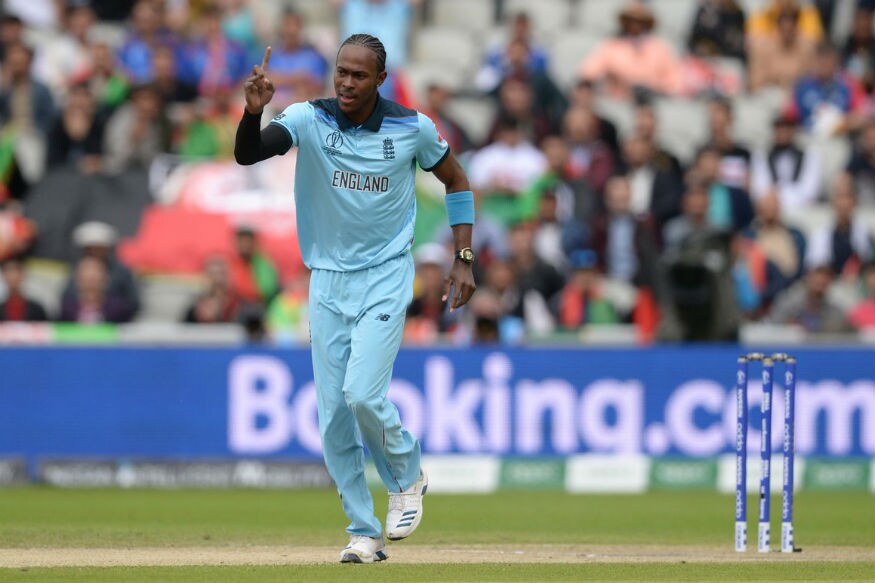 The youngest man in England's team, playing just his 16th ODI, the chance to end 44 years of suffering falling onto his shoulders. He made an inauspicious start, 16 needed from six became seven from four, but Archer stood firm and suddenly it was New Zealand who needed two from the final ball – a tie though would do them no good.
Archer charged in for the final time, Martin Guptill whipped the ball away in front of deep square leg, he and Neesham ran one, a second would see them world champions. But Jason Roy was running in to collect the ball and suddenly the fate of the World Cup was in his hands, then hurled towards Buttler at the wicketkeeper's end, collected, stumps destroyed. And just like that England had won the World Cup.