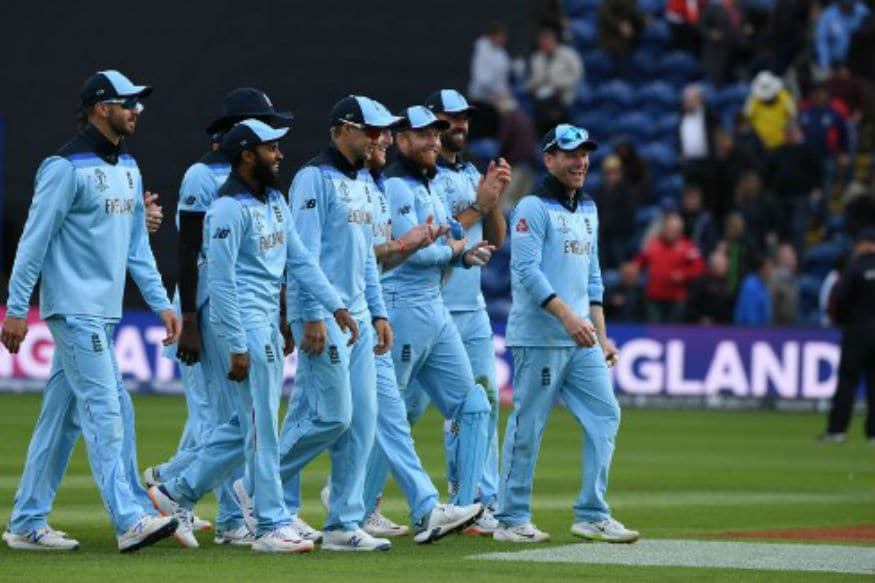 And so to Edgbaston. After the unprecedented rise of the last four years and the maelstrom of emotions over the last few weeks, for England it all comes down to this.
A first World Cup semi-final in 27 years, the oldest foe against them, a chance to avenge the ghosts of so many humiliating tournament exits, a place in the final at stake.
When England lost to Australia in the group stages just over two weeks ago it left their World Cup hopes hanging by a thread, now they appear a team reborn, reinvigorated by the return of Jason Roy, and, in their tournament-saving wins over India and New Zealand, back to something approaching the sort of form that saw them rise to the top of the ODI rankings
With an Ashes summer ahead, a more mouth-watering semi-final would be difficult to concoct, less an amuse bouche more an entire tasting menu, each course infused with decades of simmering resentment.
And if England could have chosen a venue it would have been this one, Edgbaston, where they are undefeated in ODIs since 2015. In fact the last time they lost there in any format – Test, ODI, T20 take your pick – was September 2014. In the leafy outskirts of Birmingham, England have constructed themselves a fortress.
If England have very happy memories of playing at Edgbaston, the opposite has been the case for their opposition. They last won there in any format in 2001, when their Test side still had dominion over this land, and to find an Australian ODI win at Edgbaston you have to go as far back as 1993 – Jofra Archer hadn't even been born.
Suddenly there is a sense that things might just be coming together for England at the right time, they came through the test of essentially two knockout contests in their last two group games with flying colours, with South Africa's downing of Australia diverting India out of their semi-final path at the last possible minute.
The weeks following their defeat of England have been less kind to Australia, an eventually comfortable win over New Zealand still involved an exposure of their top order frailty, followed by the aforementioned defeat to South Africa, where injury was added to insult – make that injuries in fact as Usman Khawaja and Marcus Stoinis succumbed to ailments, joining Shaun Marsh in a triumvirate of players to be ruled out within a week.
The pressure of expectation appeared to be something that was affecting England's players earlier in the tournament, their nervy loss to Sri Lanka epitomising that – now though confidence appears to be restored, the talismanic Liam Plunkett revealing that morale is high in the camp.
"We're back to where we want to be," said Plunkett. "We know when we play our good cricket we can beat anyone in the world.
"We've had a little blip, but I think that came at the right time. We gave ourselves a kick up the backside and now we're in a good spot.
"We won those two games convincingly and we still feel like we can be better than that. Eoin Morgan, the captain, wants us to express ourselves and we can be even better than we have been in the last two games."
On paper then things look nicely mapped out for England, but they know as well as any that places in World Cup finals are not won on paper. If they are to become England's first finalists since 1992 they will have to win the biggest game of their careers.
Squads
England: Eoin Morgan (c), Moeen Ali, Jofra Archer, Jonny Bairstow, Jos Buttler (wk), Tom Curran, Liam Dawson, Liam Plunkett, Adil Rashid, Joe Root, Jason Roy, Ben Stokes, James Vince, Chris Woakes, Mark Wood.
Australia: Aaron Finch (c), Jason Behrendorff, Alex Carey (wk), Nathan Coulter-Nile, Pat Cummins, Usman Khawaja, Nathan Lyon, Shaun Marsh, Glenn Maxwell, Kane Richardson, Steve Smith, Mitchell Starc, Marcus Stoinis, David Warner, Adam Zampa