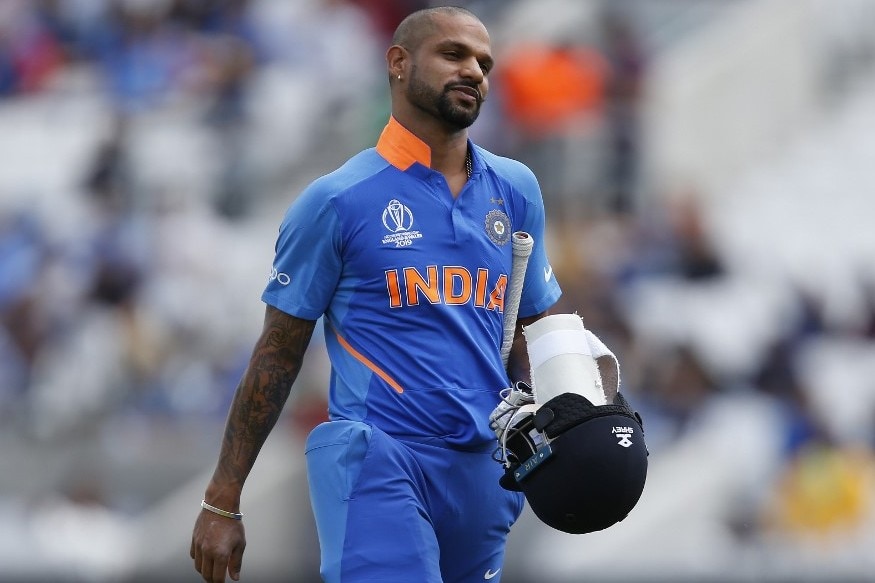 The Indian batting order failed to make the most of their warm-up encounter against New Zealand and succumbed to swing and seam on a green top and partly overcast conditions at The Oval.
Although this was a practice match, what would be of slight concern to the Indian management was the manner of dismissals of some of the Indian batsmen.
Rohit Sharma succumbed to an in-swinger from Trent Boult – he has had his share of trouble with left-arm pace over his career and in conditions aiding swing and seam, he was found wanting again. Rohit does not open his stance to cover for the swing and that accounts for his downfall in such conditions. Rohit's career average of 20.91 against left-arm pace which further reduces to 15.18 post 2017 is his lowest against any type of bowling.
Shikhar Dhawan hasn't fared any better against left-arm seamers either. He became Boult's second victim when after a series of out-swingers he was cramped for room and got a faint edge to the keeper off a delivery which cut in. Dhawan averages a poor 19.63 against left-arm pace since 2017.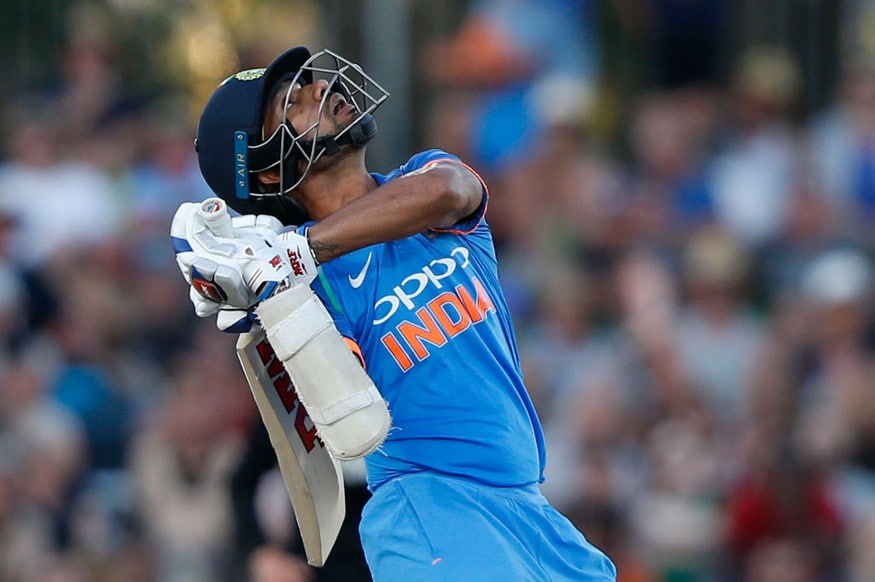 The record of the Indian openers against quality left-arm fast bowling in slightly helpful conditions would be a cause of concern for the team.
KL Rahul and Dinesh Karthik would be the most disappointed amongst all Indian batsmen – both had a chance to get some valuable match practice and play significant knocks to cement their positions in the team. But both perished with almost careless lazy batting.
Rahul, after playing a glorious drive through cover point, was surprised by a shorter one from Boult and dragged it on onto his stumps while Karthik flicked a poor delivery straight to fine leg and was dismissed for just 4.
MS Dhoni looked uncomfortable at the crease. His strike rate in ODI cricket of late has been a big issue for India but what would worry India more is his one-dimensional batting and inability to rotate the strike when under pressure, as was the case today. His 42-ball 17 comprised of as many as 27 dot deliveries!
But the picture wasn't all gloomy for India. There were some positives too.
Virat Kohli looked a class apart and played some wonderful strokes during his short stay at the crease (18 off 24 balls) before, uncharacteristically letting his guard down against Colin de Grandhomme leaving a gap between bat and pad not accounting for late seam movement.
Hardik Pandya played some delightful strokes including three cracking boundaries off Lockie Ferguson. But what was even more impressive was his shot selection. He played the situation, defended well, did not take any unnecessary risks and looked set to put his head down and play a long and responsible innings before he got an absolute jaffa from James Neesham.
Ravindra Jadeja's innings was the biggest positive for India on an otherwise forgetful day in London. He started off cautiously but realizing that he would soon run out of partners decided to cut loose. He lofted Mitchell Santner over long-on before depositing him over cow-corner for a maximum. From exquisite cover drives to clean striking straight over the bowler's head – Jadeja did not get flustered by the number of times the ball beat his bat and decided to take his chances.
The clarity of thought in his strokeplay – either defense or going the full monty – was impressive. He put together 62 for the ninth-wicket with Kuldeep Yadav, dominated the partnership and saved India the embarrassment from being bowled out within 125-130. What was striking in his 50-ball 54 was his clean striking – he hit 6 fours and two sixes. This augurs well for India as they have an in-form option to replace an out of form and injured Vijay Shankar.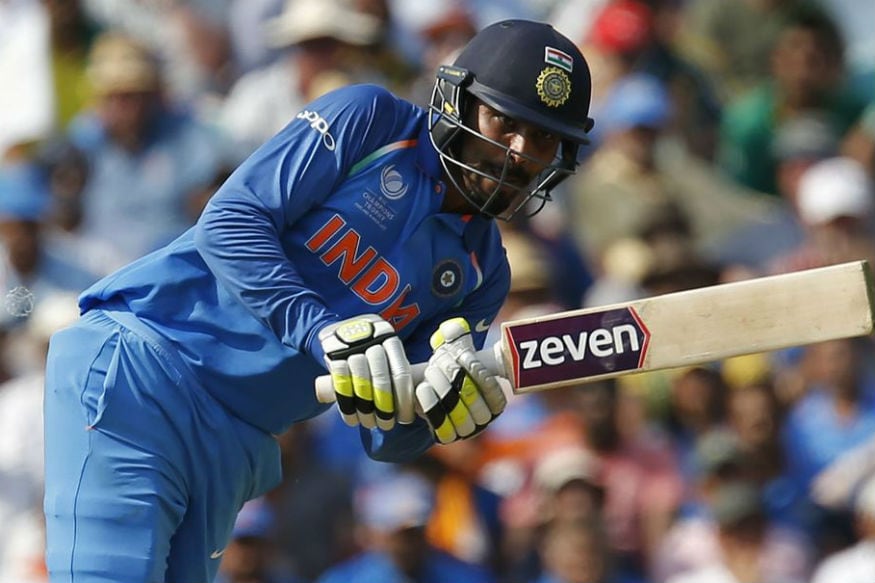 To be fair the Indians initially got the worse conditions of an otherwise bright and sunny day in London. The pitch settled down later and New Zealand batsmen benefitted from that. Not surprisingly, with not too many to defend, there were not many positives from the bowling except Jasprit Bumrah who was exceptional with the new ball – his first 4 overs included 2 maidens and he conceded just 2 runs also picking the wicket of Colin Munro.
India would also look closely at Kuldeep Yadav. He again failed to pick a wicket and was neither restrictive. Kuldeep had a nightmare IPL 2019 and with Jadeja more restrictive (economy rate of 4.75) since 2018 (in ODI cricket) coupled with his batting prowess, he may just get the nod ahead of Kuldeep.
Though India does play Australia at The Oval it is highly unlikely that they will encounter a green top when the actual tournament gets underway from the 30th of May.
But India must account for the unpredictable weather in England. Though the recently concluded ODI series between England and Pakistan saw totals in excess of 350 being registered on a regular basis and that has been the norm in England in the last few years, if the conditions are cloudy then there is also a possibility of the swing and seam bowlers coming into play.
The Indian top-order needs to be prepared to adapt to the wicket and conditions they get on the day. That will be the test for this otherwise immensely talented batting line-up.