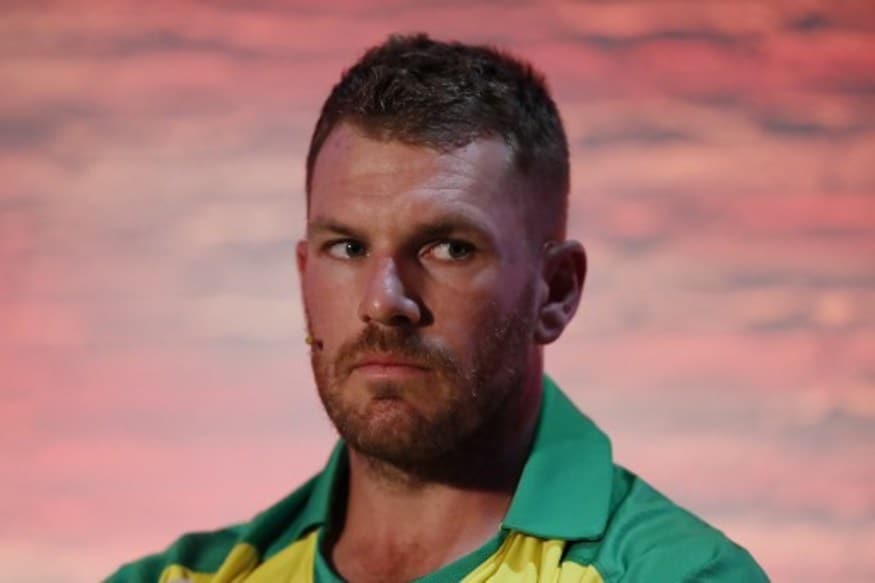 Aaron Finch insisted that David Warner and Steve Smith's return into the national side after serving a year-long ban has lifted the team's spirit and that Australia were in an excellent space going into the World Cup.
Speaking at the pre-tournament captains' press conference on Thursday (May 23), Finch said that he expected a bit of hostility from the English fans towards Smith and Warner but was confident of the duo doing well at the quadrennial event.
"Since Warner and Smith have come back into the set-up they have been fantastic and contributed so much. The morale has been unbelievable," said the 32-year-old. "Once it gets underway, particularly against England, and further on for the Ashes, the crowd will play a part but that is expected everywhere in the world.
"We have plans in place for that, and their (Warner and Smith's) squad input and output in terms of the runs they have been making has been fantastic."
Australia start the tournament as defending champions but according to Finch, India and England were the two sides are favourites to take the title home.
"England have been in great form and along with India are probably the stand out performers. So England in home conditions are definitely the favourites," Finch said. "It is important to have some guys that have that World Cup experience, so to have six players in our squad who have been part of a winning World Cup is great.
"This is a different tournament but it will be a great one."
After a tumultuous year, Australia found a second wind to their game just ahead of the World Cup defeating India on their home soil 3-2. They then whitewashed Pakistan in UAE and head into the marquee event brimming with renewed energy.
Finch admitted the series win against India was huge and gave the side the much-needed belief.
"The belief we got from that series was huge, you hang in there and you can turn anything around," Finch said. "You have to keep hanging in there and believe when you get to the big moments that you can create something.
"As a team we are really excited, we have been together since May 2 and tried not to put all our energy into the preparation. You cannot win it before it has started.
"So we are trying to make sure we are fresh, but we are excited. There will definitely be nerves about but that is natural. We cannot wait and I wish it started tomorrow."
Williamson Not Concerned About Potential Ring Rust
New Zealand captain isn't worried about not having enough game time going into World Cup and said that the IPL as well as a few practice matches back home have kept the side in good stead.
"The nature of having a tournament on the other side of the world meant we didn't have our domestic competitions going on or any ODI series in our own country," Williamson explained. "That's just the nature of the beast but we had plenty of players involved with the IPL and some warm-ups in Australia, which was very beneficial.
"The international game is evolving and ever-changing – you're playing all over the world at different times, so you're just trying to prepare mentally as well as you can."
Four years ago, New Zealand made it all the way to the World Cup final before falling short against a rampant Australian unit. Of the eleven that played the 2015 final, Williamson, Martin Guptill, Ross Taylor, Matt Henry and Trent Boult are all in the squad again this time around and the captain was confident his side had the pedigree to go all the way.
"We have a few guys who were in last World Cup so have some experience, but there are lots of new players also, which is good," Williamson said.
"There has been a lot of talk around rankings, favourites and underdogs. But all the teams are balanced – on the day anything can happen, which should mean some very exciting cricket.
"We want to be playing our brand and style of cricket as well as we can, so that's our focus for the next six or seven weeks."