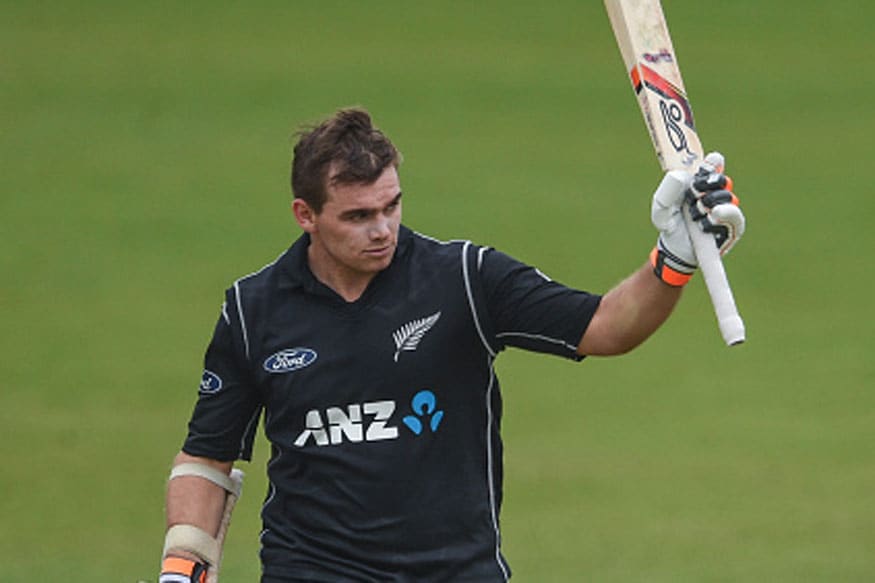 New Zealand have been dealt an injury blow right at the start of their World Cup campaign with Kane Williamson confirming that Tom Latham will miss the side's two pre-tournament warm-up matches against India and West Indies.
Latham took a hit on his finger during New Zealand's practice game against Australia in Brisbane last week and was immediately taken off the field to assess its condition. Scans have revealed a small fracture on his left middle-finger which will take some time to heal.
"Tom won't be available for the first two warm-up games," Williamson said at the captain's press meet. "We are hoping he progresses nice and quickly and we will have to address it as the days go by."
It is not yet clear whether Latham will be fit for New Zealand's opening World Cup match, when they take on Sri Lanka on 1 June in Cardiff. Should he not get fit in time, it will mean a debut for backup wicket-keeper Tom Blundell.
Black Caps bowling coach Shane Jurgensen though was hopeful that Latham will get fit in time by the time main draw gets underway.
"He's going well, he's improving all the time," Jurgensen said. "He caught some tennis balls today, which is a really good start.
"Probably unlikely for the warm-up game, but he's improving really well and each day. So we'll take it as it comes and see how it develops over the next week or so."
Williamson further exclaimed that having not played an ODI since February 19 of this year, New Zealand were itching to get back on to the field and was confident his side will do well this time around as well.
"It's been great get together for the last few days," he said. "We've not played together for a couple of months but we're not the only ones in that boat.
"The guys are excited to be back in camp which is really refreshing, and we're looking forward to the challenges that we have got coming up."