South Africa's World Cup lasted only four days. It started on Saturday in Cardiff, where they beat Afghanistan to register their first win in five games, and it has all but ended in Birmingham, where New Zealand have, for the third time in three tournaments, edged past them in a pressure situation. But the thing about those four days is that they were embroidered with hope and we all know there few things that hurt more.
Every member of the South African camp said the task ahead was clear-cut: win every game. Not simple, but obvious. Not easy, but easy to understand. Maybe not likely, but certainly possible. Now it has become almost impossible, and there are still three games to play. It will be difficult to keep up appearances for two weeks, especially because there is nowhere to hide.
South Africa's problems run far deeper than just a poor tournament, where they are coming to a head. There are systemic issues in the administration that are bleeding onto the field and this should prompt them into both introspection and action. Start with honesty and then fix what's broken.
The former means forgetting the well-worn line about how this could be the competition where the script plays out in reverse, a phrase that always sounded like nothing more than a bedtime tale which South Africa told themselves to soothe their growing angst. Starting as poorly as they did was as inexcusable as selecting an injured strike bowler who had to be sent home and their batting ineptitude.
The latter we cannot be solved tonight or even tomorrow. It will take time and effort and requires commitment and courage from the decision-makers. The house will need to be cleaned, something that is inevitable because of the number of high-profile retirements but something that will also need to be forced.
Should du Plessis, for example, who leads this team with such aplomb continue in the role when he has admitted another fifty-over World Cup is beyond his reach? The change may need to start from the very top, with a new captain (and quite possibly a new coach) but there also needs to be a new philosophy. South Africa have to figure out why they cannot get over the line in big tournaments and at the moment they don't seem to know.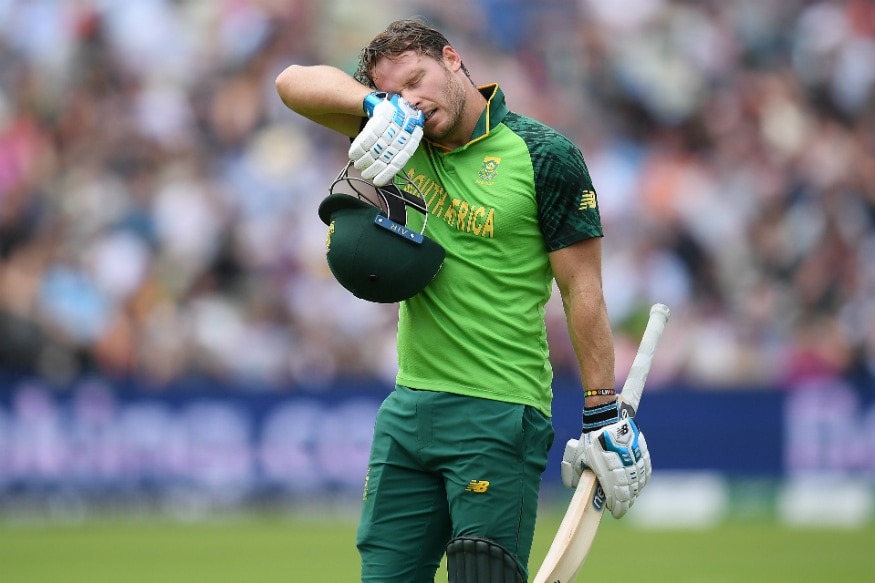 One of the reasons may be the over-reliance on old favorites who routinely let them down in the most important moments. Though can be spiteful to single out players, someone like David Miller must come under the microscope. We have already scrutinised Hashim Amla and JP Duminy but Miller too had performances in this tournament, and perhaps even over the course of his career, which need deeper examination (watch this space).
For now, it suffices to say that he, more than anyone else, has underwhelmed too often. Miller is no longer the whizz-kid who was picked to produce a few fireworks almost ten years ago. Yes, it's been that long and it feels like we are still waiting for Miller to live up his reputation. Today, he had a massive opportunity to do that with the bat and several chances to do something special in the field. He squandered all of them.
To be fair to Miller, it must also be said that wasn't the only one to let a big chance slip. South Africa should have had Kane Williamson out in the 38th over, with Imran Tahir's last ball but no-one besides the bowler appealed. Quinton de Kock didn't hear the nick, which was, at worst, an honest mistake but in all likelihood, just rotten luck and South Africa can hardly complain. They had the rub of the green earlier when Martin Guptill stood on his stumps and Ross Taylor tickled an edge down the legside.
They won on the swings and lost on the roundabouts in the field but the real problem lay in what happened in the batting, on the slide, was the real problem. South Africa just have not had the runs and their big players have not stood up. That includes du Plessis, who put his hand up as not being good enough in this tournament.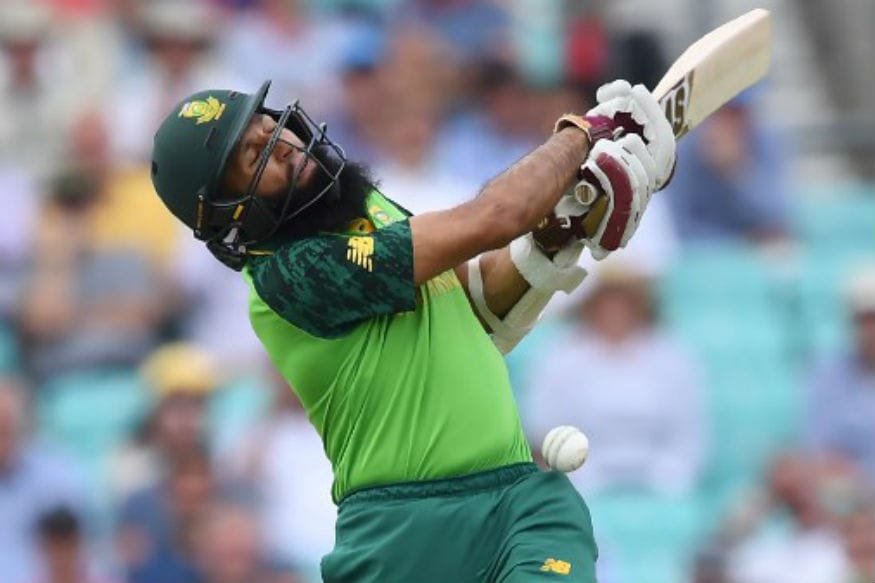 While Amla will be criticised for his slow-go but his half-century came off only three balls more than Kane Williamson's. What Amla should be scolded over, if anything, is the way he was dismissed, playing a risky shot when he should have been settling in. His ODI career looks all but over and it is important that what scarred him does not smear others.
There was a danger of that happening when Lungi Ngidi dropped Williamson off Andile Phehlukwayo. For the few seconds, before we knew it was a no-ball, South African hearts who have felt this before would have stopped because in that moment, the real danger lay. Mistakes like that stick in the memory and if that had been the reason South Africa were booted out, it may have tainted parts of the next generation, who will need to dust this off much quicker than the previous lot did after 2015 and 2011 and and and ….
The ghosts of Auckland were here throughout but no more glaringly than in the atmosphere. Cheers for New Zealand were always louder. At Eden Park, the stadium DJ was the 12th man. The haunting words of Alesso's Heroes (we could be) sounded out just as Dale Steyn was about to deliver the final over. At Edgbaston, Queen's Under Pressure played as Ngidi ran in. It hardly seemed fair but it happened and the quicker South Africa can learn to embrace these situations, the sooner they may be able to move on.
This time may not be as bad as the last because there is still time to redeem themselves and because it's not quite as close to home as the last. Still, it's near enough to sting. Colin de Grandhomme, whose 10 overs only cost 33 runs and whose 60 took New Zealand home, is actually from next door. Born in Harare, in another lifetime, de Grandhomme might have been in Deventer playing against the Netherlands today. In another lifetime, the World Cup would have started on May 30 and ended on July 14, both games in London. In another lifetime, the hope will feel like heaven.