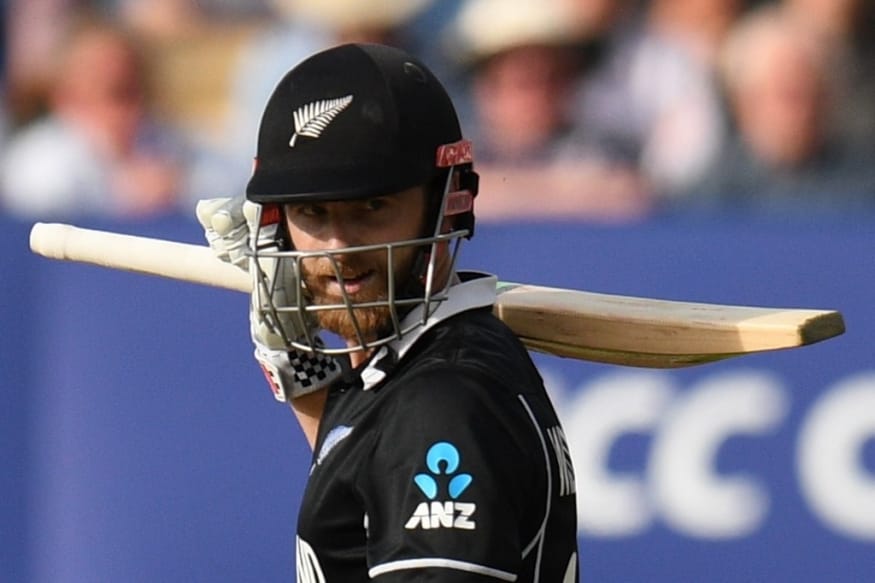 While it may not have been as high-scoring as the one in 2015, New Zealand and South Africa played out another thriller on the World Cup stage. And just like four years ago, it was the Kiwis that emerged victorious, chasing down 242 runs with four wickets to spare.
Kane Williamson you beauty!!! #NZvsSA #CWC2019 #BACKTHEBLACKCAPS

— Grant Elliott (@grantelliottnz) June 19, 2019
Only Williamson CAN #NZvSAF #worldcup

— Irfan Pathan (@IrfanPathan) June 19, 2019
If Bangladesh don't pull off a near-miracle tomorrow against Aus, highly likely we're gonna be left with AT LEAST ten dead rubbers in the league phase. Congrats, cricket! 👌 — Srinath (@srinathsripath) June 19, 2019
NZ win by 4 wickets! The ever brilliant Kane Williamson wins it in the end with his incredible skill. Why Phehlukwayo was left to bowl the final over is beyond me, not today, not the way he was bowling. Well played NZ. SA I'm sorry, but you didn't deserve this #CWC19 #NZvSA — ThePoppingCrease (@PoppingCreaseSA) June 19, 2019
Game of the tournament. Game that will be remembered beyond the tournament. #NZvSA #CWC19

— Harsha Bhogle (@bhogleharsha) June 19, 2019
Having won the toss and opting to bowl first, New Zealand were excellent with the ball and on the field. While they weren't able to take wickets at regular intervals, they did manage to keep the run-flow down and eventually, South Africa only managed to post 241 on the board.
Shane Bond: 82 matches, 147 wickets at 20.9, sr 29.2 Trent Boult: 83 matches, 151 wickets at 24.9, sr 29.6 — cricketingview (@cricketingview) June 19, 2019
Lockie Ferguson's wicket is a direct nomination for ball of the tournament. #CWC19 #NZvSA — Sreshth Shah (@sreshthx) June 19, 2019
South Africa reach 148, and only 144 balls slower than Eoin Morgan.

— Dave Tickner (@tickerscricket) June 19, 2019
Colin de Grandhomme gets through 10 overs for 33. Very tidy, but SA hardly looked to attack him.

— Lawrence Booth (@the_topspin) June 19, 2019
I reckon this is a good score by South Africa. They can topple NZ if they manage to get some quick wickets early in their innings. #NZvSA — Talha (@talha33) June 19, 2019
Very happy with the type of pacers who are succeeding this tournament. The likes of Ferguson and Wood are key to controlling innings in the middle. — Alagappan V (@IndianMourinho) June 19, 2019
South Africa were good with the ball in the early stages, picking up wickets at regular intervals. Kane Williamson held up from one end, as Jimmy Neesham and Colin de Grandhomme contributed from the other end. From lucky escapes, drop catches and intense back and forth between bat and ball, the run-chase saw all.
The bounce is tricky here. Guess Ngidi's cross seamers and new-found slower variations will be a handful. Surprisingly, Phehlukwayo hasn't bowled as much short as he should be bowling today. #NZvSA #CWC19 — Rohit Sankar (@imRohit_SN) June 19, 2019
#KaneWilliamson makes such a big difference to the #blackcaps . Paces his innings so well.. Great control and great skill. Reads the games beautifully #NZvSAF #wc19 — Hemang Badani (@hemangkbadani) June 19, 2019
Imran Tahir should have had 3 wickets, plus Neesham alone 3 times and 3 wickets in his last over alone. Instead he goes wicketless! — Nitin Sundar (@knittins) June 19, 2019
Ha, Williamson isn't walking like Rossco. Well done South Africa, didn't expect you to review that, nope! — Srinath (@srinathsripath) June 19, 2019
The WC's fate hangs in the balance.. SA lose today and Bangladesh lose tomorrow would seal pretty much the final 4. Can SA pull this one? #WC2019

— Gaurav Sundararaman (@gaurav_sundar) June 19, 2019
Brilliant this from New Zealand & South Africa. Game of chess, caution and aggression. Just the type of game the World Cup needed. Can only assume there will be more now that there's more at stake. #CWC19 #NZvSA

— Raunak Kapoor (@RaunakRK) June 19, 2019
Is this an exorcism in progress? South Africa channeling all the chokes from all the games since 1992 into one game, to purge themselves of the hurt? — if Shrikant,who can? (@HomerOpines) June 19, 2019
🔸Dropped catch 🔸Missed run-out opportunity 🔸Failing to spot an outside edge 🔸Untimely no-ball All the ingredients of a typical South Africa World Cup exit.#CWC19#NZvSA — Deepu Narayanan (@deeputalks) June 19, 2019
But eventually, Kane Williamson finished with game with a boundary in the penultimate over and a six in the final over to ensure New Zealand maintained their unbeaten record.
What a marvellous innings from Kane Williamson. Fantastic game of cricket and his calmness stood out in taking New Zealand home. Terrific stuff #NZvSA pic.twitter.com/ZxFgagPZl4 — VVS Laxman (@VVSLaxman281) June 19, 2019
Kane Williamson nerves toughest earthly material.

— Andrew Fidel Fernando (@afidelf) June 19, 2019
CHILLS ALL OVER. What a brilliant finish. Some sensational death bowling by SA but in the end... Kane was simply... #CWC19 #NZvSA pic.twitter.com/pOef8p6Tf8 — Melinda Farrell (@melindafarrell) June 19, 2019