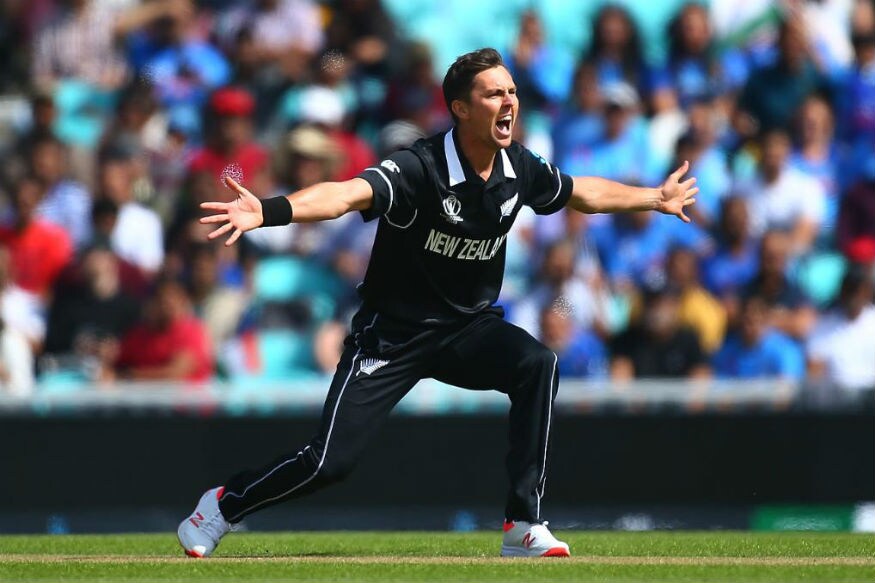 New Zealand pacer Trent Boult is happy with the swing on offer from the balls being used at the ongoing World Cup, saying that the "different gloss" renders them helpful at the start of the innings.
"The ball is actually different for this tournament," Boult told reporters after New Zealand clinched a narrow two-wicket win against Bangladesh in their last outing. They have got a different gloss on them. Or they are painted differently, so I don't know if you have talked about it too much but there has definitely been a little bit more swing.
"Where the white balls have been quite prominent in that you can see their quarter seams, and everything with the ball but now it is fully covered. It is nice to hold in the hand. It is moving a little bit. Yeah, we are happy," he added.
There was debate around the white Kookaburra ball when it almost stopped swinging after the 2015 World Cup ended, but Boult, who registered figures of 10-0-44-2 against Bangladesh said that while the ball is swinging more this time, it is not a considerable change.
"I can't really remember the ball (used in 2015), to be honest, but I can remember it swinging," he said. "I don't know. It is just one of those things. It hasn't swung like that in New Zealand ever since.
"It is hard one. I want to say a lot of it is the ball. But, yeah, conditions have been pretty good all around the world. But I believe there should be a period at the start of play where it is battle of bat versus ball. And it is an even one. It is nice to see the ball moving like it is at the moment," the Kiwi left-armer said.
Boult also observed that the ball currently being used was very similar to the pink ball used in day/night Tests, which has more lacquer in it, enabling it to last 80 overs.
"I have no idea why they have done it like that to be honest. The pink ball was like that. With the pink ball, you couldn't see the quarter seam. Whether they have gone with feedback on how the pink ball performed, I am not sure," he added.
Boult has picked up three wickets in the World Cup so far, and will be hoping to add more to his tally when New Zealand take on Afghanistan in their third match of the tournament at Taunton on Saturday.