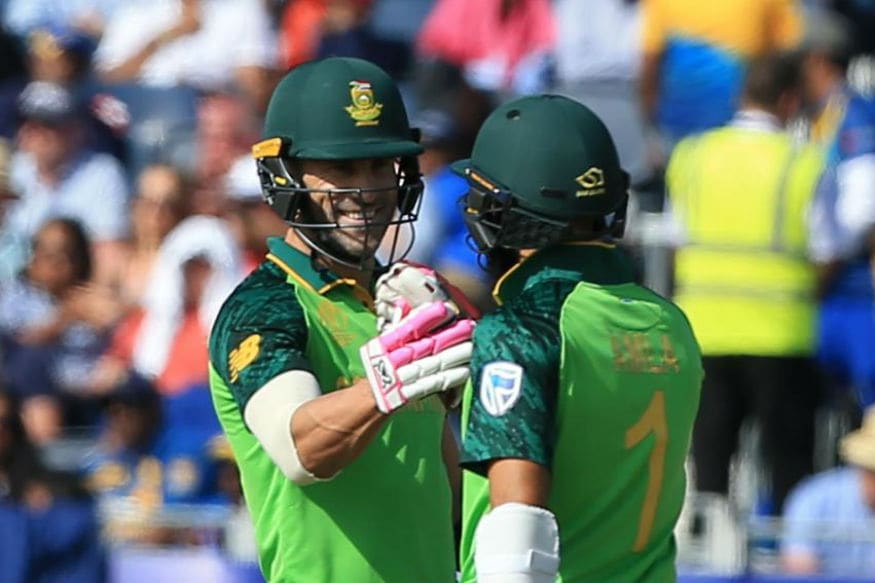 Since the start of the ICC World Cup 2019, South African opening batsman Hashim Amla's poor form has been a talking point leading onto the question about if this was the end of the road for him.
After their registering their second win in the tournament against Sri Lanka, Proteas skipper Faf du Plessis cleared the air and said that Amla is not going to call it quits.
"He said he wants to keep going, so I think, you leave it to a great player to make that decision himself," du Plessis said.
South Africa's final game at the World Cup will be against Australia, the last time Imran Tahir and JP Duminy play for the national side in ODI cricket.
"I see certainly great players almost planning their exit so, you know, if Hash is doing well and he still wants to play, he will keep playing," du Plessis said.
Amla, whose struggles led to speculation about him following Tahir and Duminy, played a gritty knock of 80 and remained unbeaten in the win against Sri Lanka.
"Obviously, performances would be important for him to make sure (he is around). If you are not consistently putting the runs on the board and someone else is pushing you out the team, then you are competing with someone else," du Plessis said.