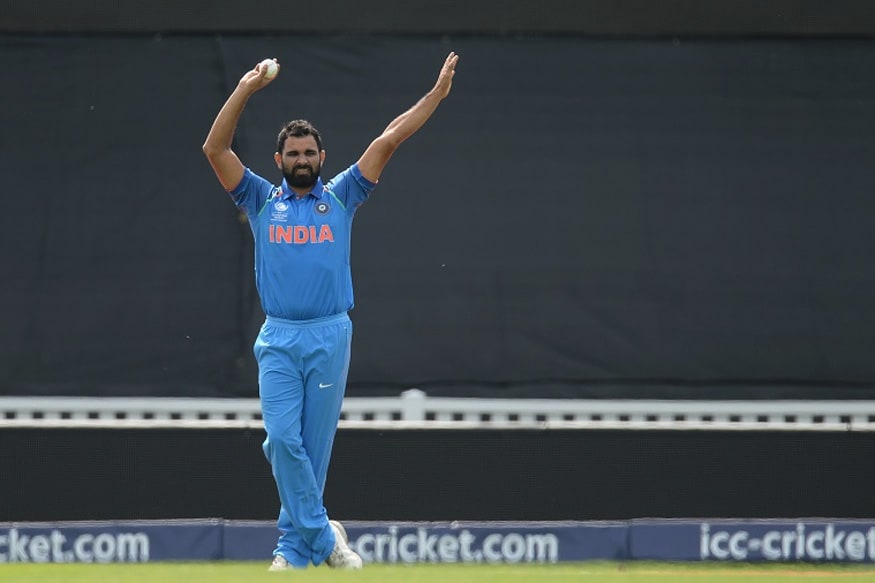 One of India's most prolific bowlers at the 2015 World Cup, Mohammed Shami is grateful to the Indian team coaches and those at the National Cricket Academy in Bengaluru for helping him regain his mojo after he had missed playing ODI cricket for two years.
Injury after the World Cup semi-final defeat against Australia forced him out, even as new, young fast bowlers emerged in the likes of Jasprit Bumrah and Bhuvneshwar Kumar. It was a period marked by weight gain and a struggle for rhythm.
But, Shami has put those dark days behind him and is back in full flow ahead of the 2019 World Cup in England.
"In the last 18 months, I have continuously worked on my fitness and have been constantly trying to improve my game, [and] on what will be better for my team," Kings XI Punjab paceman Shami said in Mohali, ahead of their IPL-12 game against Rajasthan Royals.
"Yes, I was a bit heavy after my injury and didn't play ODIs for an extended time, but I have played ODIs recently. Especially in the last six months, there have been some outstanding changes in my life. I am happy with whatever I have achieved. I lost so much of weight, my body has that flow now and the rhythm, I feel, is similar to when I started [my career]. I will try to maintain the same rhythm in the future for the World Cup.
"There's a lot of difference [with my bowling] when compared to, say three years back. I have done a lot of hard work. I've worked with the coaches, and the confidence that I got with the Indian team, backing me when I was trying to improve my fitness levels, the management, the NCA - they all backed me with all their heart. I was also dedicated to take on the fitness challenge in front of me. I accepted that and the result is now in front of you."
While fitness was one of the concerns for the fast bowler, his set of personal problems threatened to have a lasting effect on his career. Shami had to take a break from the IPL last year after suffering a head injury in a road accident.
But since spending more time on the sidelines of the ODI side, Shami returned to the fold in October and was soon back to his usual wicket-taking ways. He is KXIP's highest wicket-taker so far this season with eight from 10 games.
"I'm very happy that I have got a second chance in a World Cup," he said. "As far as performance is concerned, they way I had performed in 2015, how I approached it with confidence, I am hoping that there's an increased confidence in me. And whatever confidence that I have, in terms of my performance in the last seven-eight months, I want to carry that confidence and put my best foot forward for my team."
Through the course of the current IPL there has been a lot of chatter about fitness and workload management, but Shami feels it is ideal preparation ahead of the World Cup.
"Playing these matches [in the IPL] help in terms of fitness and mental preparation," he said. "It's a challenging tournament before the World Cup and it is very helpful in the preparation, mentally and physically."