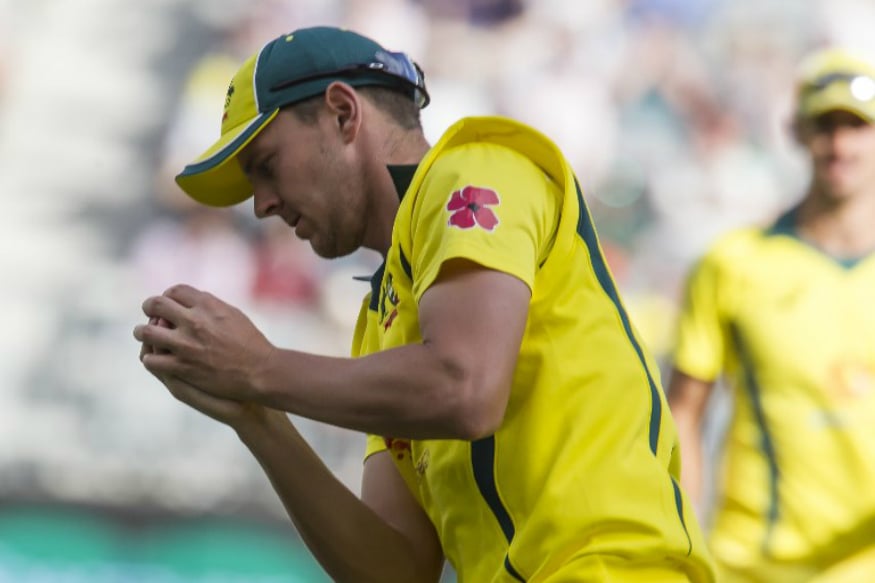 Josh Hazlewood has been left bitterly disappointed after being omitted by the selectors for the upcoming World Cup in England & Wales twice over.
Not named in the original 15 for the quadrennial tournament, the 28-year-old was ignored once again last week when selectors replaced Jhye Richardson (dislocated shoulder) with Kane Richardson. It was certainly a bold call but not having enough game time under his belt over the past few months owing to a back injury is what went against Hazlewood.
"It was obviously bitterly disappointing," Hazlewood told AAP on his World Cup omission. "It only comes around every four years. I was lucky enough to experience it on home soil last time. It'll probably hit me a bit once the tournament starts and you're watching on TV.
"It's pretty hard. It's not just a normal ODI series, it's a World Cup. Not playing cricket for four months went against me. I can see their side of things."
Hazlewood though has still not lost all hope. Having played a part in Australia's win at the 2015 edition, the pacer is confident if one of the pacers get injured mid-way through the tournament, he would be one of the first few replacements the selectors might seek.
"I guess if someone went down halfway through the tournament then my chances would be a bit better (compared to last week)," Hazlewood said. "You never know."
Looking at the bright side of things, Hazlewood said not being at the World Cup will mean him getting more red-ball practice ahead of the much-anticipated Ashes which gets underway on August 1. The right-arm quick has been included in an Australia A squad that will tour England prior to the Ashes, which will help him acclimatize to the conditions in advance.
"It'll obviously mean I have a few more four-day games with the Dukes ball in England, so that's going to be fantastic for me," he said.
"And probably put me a step ahead of a few other guys who are only going to get the one red-ball game before the Ashes."