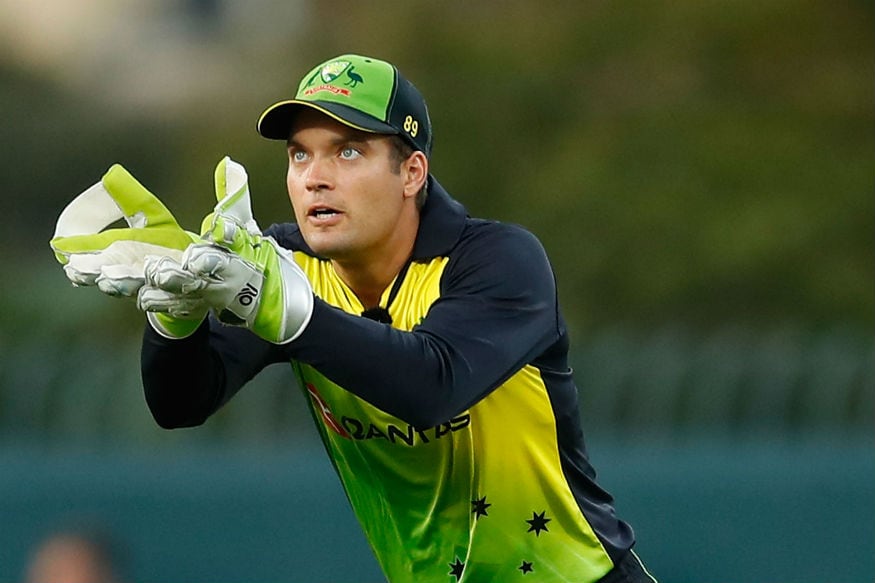 Former Australian wicket-keeper Ian Healy has raised concerns about the defending world champions deciding to go with only one keeper in their squad for the 2019 World Cup.
Led by Aaron Finch, Australia's only wicket-keeper in Alex Carey as they left Peter Handscomb out of the side to accommodate Steve Smith.
Healy, who questioned the decision of having only one keeper, said that it could backfire and expressed concern about a "doomsday scenario Australia is not prepared for".
"I still worry about a warm-up incident; if Carey goes down in warm-ups or in the first 10 overs," Healy told Fox Sports. "I'm a little bit concerned (we don't have a keeping back-up)."
Handscomb, Matthew Wade and Test captain Tim Paine have all been named in the Australia A squad who will be touring England and could be drafted in to replace Carey should there be in an injury.
A bigger problem that could arise is what happens if Carey is injured minutes before the game or during the game, as Australia will not have a replacement to call up then. Their best hope is likely to be David Warner who has one dismissal while keeping in one Test.
Healy says that Handscomb could have been the perfect addition to the squad. "I thought that back-up role was going to be good for him at the World Cup," he said.
"He's very capable of doing it in the one-day game as we've seen for Victoria. I had him in my World Cup squad as a batsman and someone who could do the 'keeping job if there was a warm-up accident or something like that ... I would have had a bit of wicket-keeping back-up in the 15."
Handscomb has been one of the stars for Australia, who are on an eight game unbeaten streak, this year. He averages 43.54 in ODIs and has a ton along with three half-centuries this year. However, with Smith returning after his suspension, Handscomb was the one who unfortunately had to take the axe.
Australian coach Justin Langer admitted that Handscomb was "brutally unlucky" to have missed the flight to the World Cup and said it was a hard decision to take.
"Selection is always hard, there's no doubt about that. It's the toughest part of the job. It has been for as long as I've been coaching but certainly last Tuesday was really tough," Langer told RSN Radio.
"I can give you all the cliches, I can try to find some good reasons, but the truth is I can't tell you how close he was to being selected. He had a brilliant time of it. He played exactly the role that we talked about for the back end of the ODI summer and in India and the UAE. He did a great job."
Langer also backed Smith to perform the role Handscomb's role at the World Cup. "He's (Handscomb) super fit and a terrific young bloke. He gets on and does his job. But we just felt that Steve Smith would play that same role and Steve Smith is one of the all-time greats of Australian cricket."