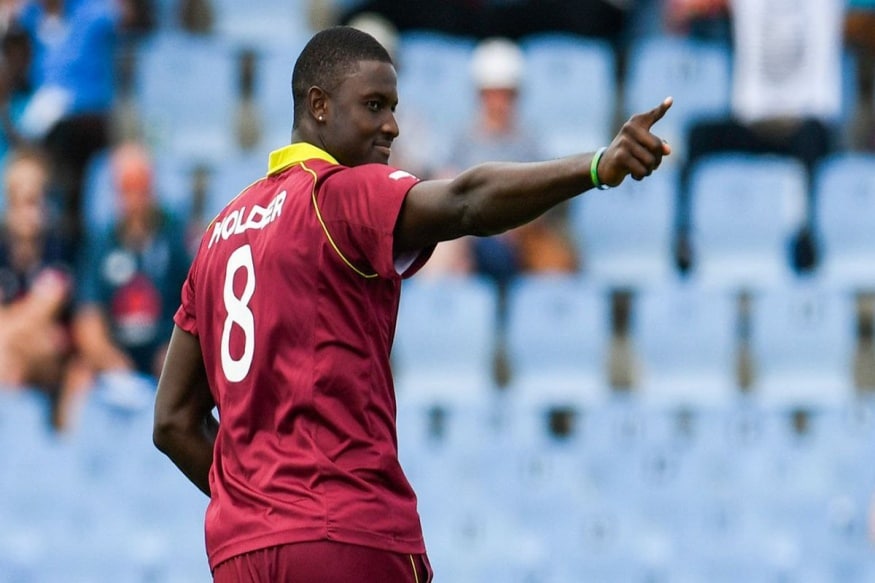 West Indies have a plethora of potential match-winners in their squad for the ICC World Cup 2019 and skipper Jason Holder believes it is just a matter of the team gelling well and playing attractive cricket, something he believes the side are capable of.
"Andre Russell is one of those guys who is really impactful, he's an impact player and he's a match-winner, so we expect guys like him to play a big role in our World Cup campaign," Holder said after the warm-up match against South Africa was called off due to incessant rain.
"It's a matter for everyone to come together. We also have guys like Nicholas Pooran, Evin Lewis, I could go through a whole host of names in this squad who are potential match-winners. It's just about us bringing it together collectively and us delivering an attractive brand of cricket," he added.
Another player who can be counted on the list of game-changers is Chris Gayle, who surprised many when he took the field against the Proteas, something Holder attributed to everyone needing to manage their time on the field – including the veteran.
"Chris is definitely up for it and we're just trying to manage him over these two games, giving everyone a chance to get a hit out and a bowl.
"It's one of these things where we just try to keep everyone as fresh as possible. Chris is one of the guys who carries a bit of age and he's a senior guy within the squad.
"Although we want him to be out having a knock in the middle, we still want to manage him in terms of his time spent on his feet as to everyone else in the team.
"It's a situation where we are just trying to manage everyone and I think everyone is equally committed as they should be and we're just looking to start the tournament well."
The warm-up game ended in a washout after just 12.4 overs and while Holder expressed some disappointment at the way the match ended, he made it clear he wasn't worried about the squad not having enough game time under their belt.
"It was not ideal today, but it's out of our control. Obviously, it's a situation where we need to hope we get some cricket in the next two days against New Zealand.
"I'm definitely not (worried about being undercooked). We just came from Ireland and playing the Tri-Nations Series there, so we've had a lot of cricket leading up to this.
"Guys have been playing IPL cricket and everyone was playing cricket leading up to this tournament, so I think we're all well attuned to the conditions."
He did, however, stress on the need to improve on their brief showing in the first warm-up game as he felt the bowlers could do better with the consistency of their line and length.
"The two batsmen (Hashim Amla & Quinton de Kock) played really well and the wicket played well. We have to make some slight adjustments in terms of our length as we were probably a little bit too short.
"We offered a bit of width at times as well, so in these conditions where the ball doesn't do as much, I just think we need to be as accurate as we possibly can in terms of line and length.
"Then we can try and create some problems there and I think if we can stack up some dot balls and stack up some pressure overs together, more often than not you get the wickets you want."