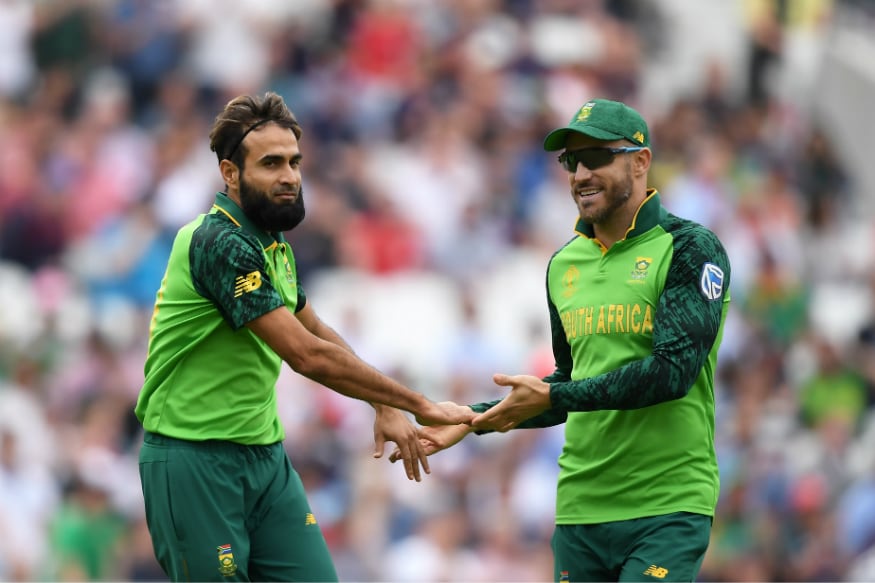 South Africa skipper Faf du Plessis was full of praise for leg-spinner Imran Tahir after they sealed a nine-wicket victory over Afghanistan in their ICC World Cup 2019 group stage match on Saturday (June 15).
"Today was a good day for us. We spoke a lot about it and today we were good. Given the nature of the wicket, conducive for seam bowlers, it would have been a challenge," Du Plessis said at the post-match press conference.
"It was important to get a good start, the wicket was not very conducive to spin. Morris and Tahir were fantastic in the middle overs as they got wickets.
"He (Tahir) has single handedly made us a strong team in the last two years with his ability to take wickets in the middle overs."
Du Plessis also said that the plan while chasing was for both Quinton de Kock and Hashim Amla to see off the new ball before launching into the opposition.
"Naturally Quinton plays quite freely but it was important for him to see off the new ball. We needed a 60 or 70-run stand upfront and we could have worked on the run rate later.
"It was important for Amla to get amongst the runs, he will be important for us in the upcoming games. In the next four games, net run rate is not going to play a massive role if you win those games.
"So we need Hashim to score runs for us, hence he needed a not-out innings today."
Meanwhile, man of the match Imran Tahir said he was happy with the way he was bowling and that he was glad the team got off the mark at last.
"Yeah, I really enjoyed my workout today, pleased with the way the ball came out. I had a role to play for my team and I have been working hard; really pleased with our win today.
"I did get some turn, but it was more wicket-to-wicket and I wasn't trying too many variations. At the start it came out well and then I tried some different variations."