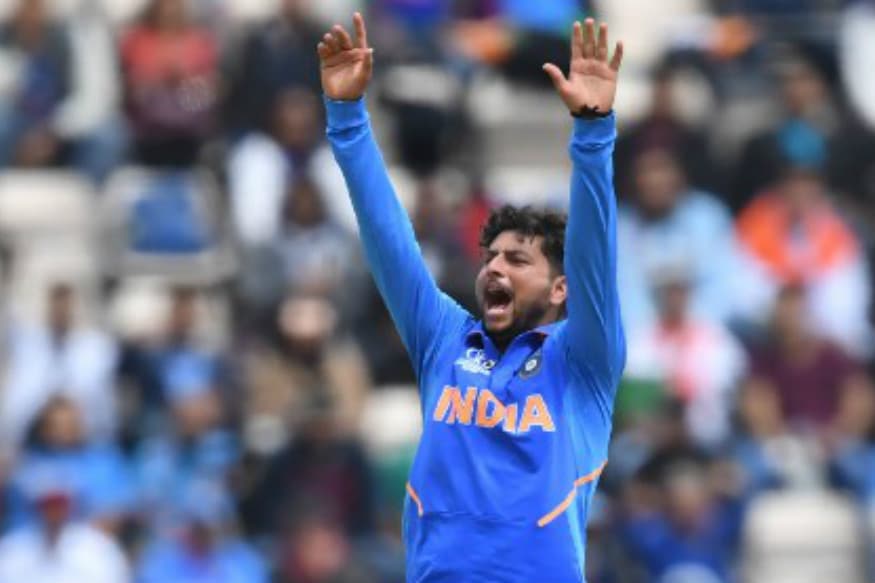 Manchester: India have defended totals of 224 and 268 in the last two matches, stepping up to win after the batsmen produced middling totals. India won a thriller against Afghanistan by 11 runs in Southampton, before crushing West Indies by 125 runs in Manchester on Thursday (June 27).
The performances of the bowlers made Kuldeep Yadav call the Indian bowling unit a 'complete attack'.
"It's been two years for me, I'm lucky to be a part of this team. Everyone is contributing really well. I'm also contributing, which is a good thing. We have really good fast bowlers and spinners, and we have a complete bowling attack," he said after India's win over West Indies.
"We can't compare to other attacks, but we think we have a good attack. Other teams have good attacks too, Australia have a good attack. We have a good attack that can defend any total. We have a complete attack - the fast bowlers and spinners are doing well."
Kuldeep has got only four wickets from five matches, but said that was because batsmen are not taking chances against him. He pointed to his low economy of 4.40, which is only bettered by Mohammed Shami's 3.46 among the frontline bowlers.
"To be honest it feels good. I'm bowling well, the batsmen are not picking and they aren't going for big shots and looking to build and control," he explained. "So it gives a confidence, that wickets are not coming because...wickets come when batsmen try to score big. I've been bowling well, giving less runs and keeping it tight in the middle overs. The plans are coming well.
"Spinners get wickets when batsmen take chances. They know they can't take chance against spinners. That was their plan. If I don't get a wicket, the fast bowlers will take wickets. At the end, you have to look at the team's needs. If the run-rate increases, there will be pressure on them. We have to control games in the middle overs and get wickets in the end stages - be it fast bowlers or spinners."
Talking about Thursday's match, Kuldeep said they were targeting a total of 240 before MS Dhoni's late burst took them past 260.
"Around 40 overs, we thought 240 would be a good total but Mahi Bhai ended up hitting two sixes in the last over," he said. "It gave us a boost and momentum going in. Obviously it was a challenging total, we thought the wicket would turn later on. Shami picked up two early wickets, then Hardik and I got one each and things were different."