The questions and discussions around India's No. 4 conundrum are never ending. With no clear choice, the team management's stance has been non-committal. Coach Ravi Shastri himself wasn't too concerned, saying they'd go with 'horses for courses', adding they have multiple players who can bat at No. 4.
One of the options for whom support is growing by the day is KL Rahul. The Karnataka batsman is clearly the batsman in form among his competitors - he had a much better Indian Premier League than Dinesh Karthik or Vijay Shankar.
However, it's hard to judge if the T20 form can be extended into his one-day game, especially in the middle order. Rahul is largely untested in the middle order, Karthik was given a decent run at No. 4 before being pushed down to a finishing role, while Vijay is yet to bat No. 4 in ODIs.
It speaks volumes of Shikhar Dhawan and Rohit Sharma's consistency that a batsman of Rahul's class has played only 14 ODIs since making his debut in 2016. Rahul's numbers are decent - 343 runs from 13 innings with one century and two half-centuries.
However, both the half-centuries and the lone ton came when Rahul opened the batting. Rahul the top/middle-order batsman is yet to taste any sort of success; in six innings outside the opening position, he has only 63 runs at an average of 12.6. Rahul the opener averages 56.
India realised that they couldn't separate Dhawan and Rohit, and tried to accommodate Rahul as a middle order option a few times over the last two years. The experiment started first in Sri Lanka in 2017, where Rahul looked like a fish out of water as a non-opener. In three innings, he made scores of 4, 17 and 7. Rahul struggled to start his innings against spin, falling to Akila Dananjaya's off-spin in each of the three innings. In short, he needed pace on the ball, which he wasn't getting on the slow tracks in Sri Lanka.
The Rahul-in-the-middle-order experiment stopped right there, but made a comeback after a stellar IPL 2018 where he scored 659 runs at a strike-rate of 158.4. There was no way the selectors could ignore Rahul's form, and he found his way back at No. 4 for the England tour that followed.
However, Rahul got only two chances in the middle order then, and made 9* and a two-ball duck. He was sidelined, as India went for other options in Ambati Rayudu and Dinesh Karthik. India gave clear signals that they were considering him only as a reserve opener: the only match he played after that for a while was against Afghanistan in the Asia Cup as an opener when India gave the regulars a break. He scored 60 in that game, but was dropped as soon as Rohit and Dhawan returned. Such was the clarity in the team's thought process - Rahul was seen only as a reserve opener.
That remained their stance for the next six months, before they once again toyed with the idea of Rahul in the middle order. Pushing Virat Kohli down to No. 4 - an experiment India were open to conduct before the World Cup - Rahul batted at No. 3 in the Mohali ODI against Australia. However, the move gave no real insight as Dhawan and Rohit batted for 31 overs. Rahul then made 26, his highest score as a non-opener.
He was promptly dropped for the next match, with India reverting to Kohli at No. 3 again.
Chief selector MSK Prasad said at the team selection press conference that they're seeing Rahul as a third opener, at least initially. However, it won't be a surprise if that changes.
It wouldn't be wrong to say Rahul is the most talented and in-form batsman among the options India have for No. 4. Despite his earlier struggles in the middle order, the way he batted in IPL 2019 would have given pointers that he could improve on his middle-order failures. Rahul in IPL 2019 was a very different batsman than Rahul of IPL 2018. In 2018, he was a dasher with a strike rate close to 160. More than 69% of his runs came in boundaries.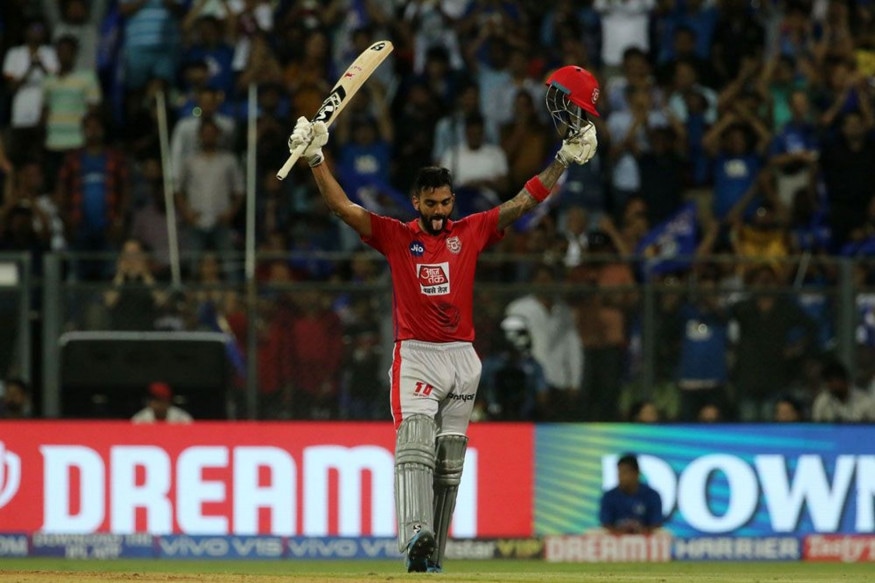 In 2019, Rahul's strike rate was just above 135, with 58% of his runs coming in boundaries. He showed he could do the job by batting deep and getting runs through hard running - aspects that are needed in middle overs.
Yet, he could lose the spot to Vijay, who has taken whatever chances thrown at him in one-day cricket. Kedar Jadhav's injury could play a big part too, for India would need Vijay's bowling option if Jadhav isn't fit. Will Rahul the middle-order batsman get another go? Answers unlikely at least until the warm-up games!