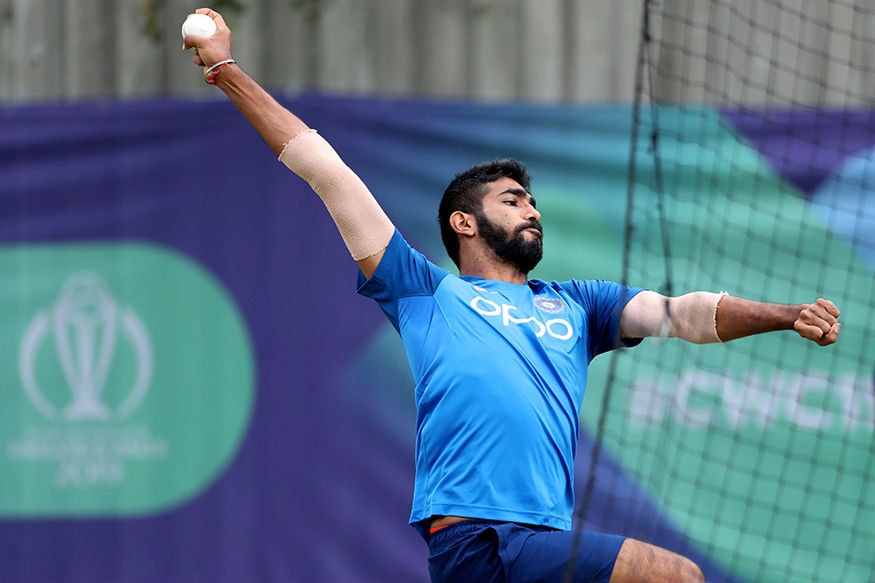 Southampton: "What you see him bowling in the match, he bowls exactly like that to us in the nets. He doesn't care who is standing in front of him. He will bounce people, he will try to get people bowled, he will york people with the new ball and that's the reason for his consistency. He doesn't change his game because he's in the nets compared to the game.
"He goes in with match intensity. He will do short and sharp, but those 15 minutes you have to make sure you are on top of your game otherwise it can be trouble. So he keeps all the batsmen really focused on what they need to do."
As Virat Kohli revealed earlier in the World Cup, Jasprit Bumrah's intensity in the nets is no different from that in the game. At times, though, it can be to the peril of a teammate as Vijay Shankar found out on Wednesday (June 19). A yorker from Bumrah injured his foot, and Vijay didn't practise the following day. Fortunately for India, it's learnt that the injury is not serious.
"We don't obviously want to injure the batsman, but sometimes when we play in the nets, nobody tells the batsman not to hit. He hits you as well," said Bumrah when asked if he has ever considered toning down his intensity while bowling to teammates. "So that's not the aim. It's unfortunate that he got hit, but he's okay. He's fine."
"But you have to do all your preparation, you have to practise all your deliveries. Best preparation for me is to bowl to batsmen. I try to do all of that. Sometimes it happens, you're unfortunate sometimes that you're hit. It's part and parcel of the game. You're not focusing on all of that. You're just focusing on your preparation and the batsman too does what he wants to."
Bumrah also gave an insight into his training methods, saying he practises all his deliveries in the nets so he can just repeat them in the match.
"Sometimes you do that (plan according to batsman)," he said. "Sometimes you want to try something in the match and you try that in the nets so it's easier. You want to execute everything in the nets so in the match it's just about repetition. I try to do all of that, be it anything - death bowling or new ball. You keep an eye on the batsman's videos and whatever you feel you have to do, you do in the nets."
The World Cup has not always been about scores in excess of 350, as Kohli had predicted before the tournament. According to Bumrah, England have the 'flattest wickets' and the 'most difficult place' for bowlers. Bumrah, though, has had a good tournament picking up five wickets in the first two games before being slightly expensive and wicketless against Pakistan.
The key to bowling in England, according to Bumrah, is to prepare for worst-case scenarios before adjusting according to the pitch.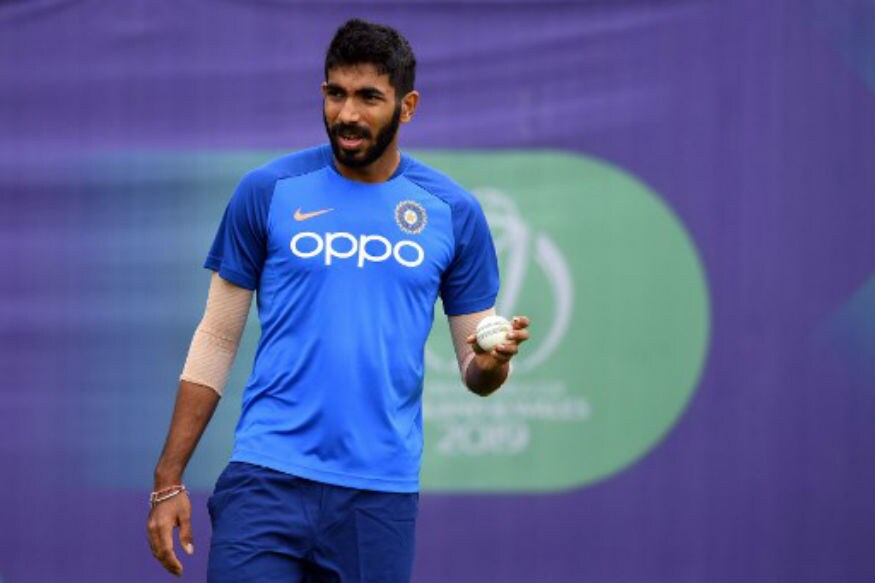 "In white ball cricket, since I've been playing, England has the flattest wickets," said Bumrah. "It's the most difficult place for a bowler. Usually there is no help, sometimes it feels that when it's cloudy the ball swings but it doesn't swing, nor does it seam. So at that time we depend on our accuracy a lot, and on our clarity. So we know it's going to be flat (wickets) and we take that into consideration and think how to adjust. If there is a little help, then adjusting becomes easier. So we prepare for the worst situations and then if there's help, then it's good.
"So far, in the first game we played here, there was some help with the new ball but it was still a decent wicket, as soon as the ball got older it got better to bat on. Oval was a flat wicket as everybody saw. There are decent wickets, there is some help sometimes but you don't focus on all those things. You see on a given day what works for you, you quickly analyse the wicket whether there is no help, so you go back to your strengths. Sometimes when there is help, you swing the ball and try to get some wickets. But most of the time it is easier to analyse the wicket, and decide on the day how we're going to bowl."