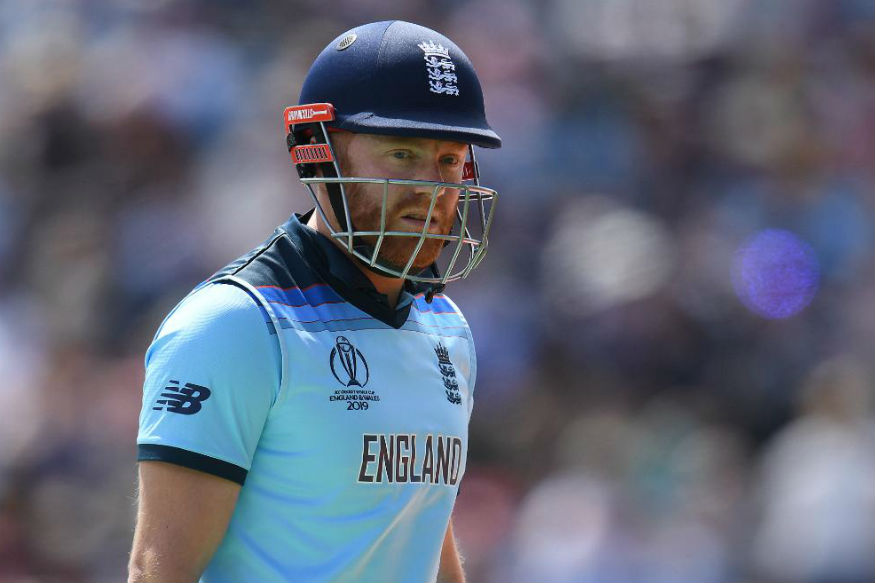 Jonny Bairstow scored his second hundred in World Cup 2019 against New Zealand at Chester-le-Street to move into the top 10 run-getters list of the tournament, with 462 runs at an average of 51.33.
The swashbuckling England opener has enjoyed a fantastic time in coloured clothing at the top of the batting order. The Champions Trophy in England in 2017 saw Bairstow open the batting in ODIs for the first time for England. Unfortunately, it happened in Cardiff against Pakistan in a game that saw England being ousted from the tournament.
Bairstow was the team's second-highest run scorer with 43 in a low scoring match and has since only ever batted at the top for England. He followed up that 43 with an unbeaten 100 in his next match at the top - against West Indies in September 2017. Since the end of the Champions Trophy, Bairstow is the world's third-highest run scorer after the daunting Indian pair of Virat Kohli and Rohit Sharma.
Bairstow has 2101 runs in this period at an average of 52.52 and a strike rate of 112.05. He has also hit nine hundreds and six half-centuries from the top for England. What stands out in Bairstow's approach, like his opening partner Jason Roy's, is the strike rate. The two English openers are the only ones in the top 10 run getters list to strike at a rate greater than 100.
For England, that is a pretty novel approach in ODIs. Having transformed their ODI game post the 2015 World Cup, England needed enforcers at the top and Bairstow and Roy have been just that. They are the most successful opening pair in England's ODI history with 2099 runs in 31 innings at the top - an average runs per dismissal of 67.7 - with ten-century stands and seven half-century stands. Ian Bell and Alastair Cook come a very distant second.
Despite Roy missing more than a couple of matches owing to injury, the two are the fourth-best partners in World Cup 2019 with 424 runs in five matches together - an average of 84.8 including three-century partnerships. With the 123-run opening partnership against New Zealand, the two have now recorded three successive century stands in the format - a 128-run partnership vs Bangladesh and a 160-run stand against India preceding this partnership.
Bairstow is also the most successful England opener in ODIs of all time considering average at the top (min 10 innings). With 2144 of his ODI runs coming as an opener, Bairstow has an average of 52.29 at the top, the best by any England opener in the format. That these runs have come at a brilliant strike rate of 110.97 underlines Bairstow's value. He and Roy have nine centuries apiece at the top, a tally bettered only by the recently retired Marcus Trescothick.
Bairstow's approach is mostly reliant on scoring boundaries and this is evident when you see that in his two hundreds in this World Cup, Bairstow scored 25 fours and seven sixes combined. A total of 65.43% of runs in these two matches combined came in boundaries for him.
An outstanding player at the top, Bairstow's consistency has allowed Joe Root and the middle-order to seamlessly step in during the middle overs. Add in Jason Roy's presence and the rapport between the two openers and England, having qualified for the semi-finals with this win over New Zealand, are peaking at the perfect time in this World Cup.