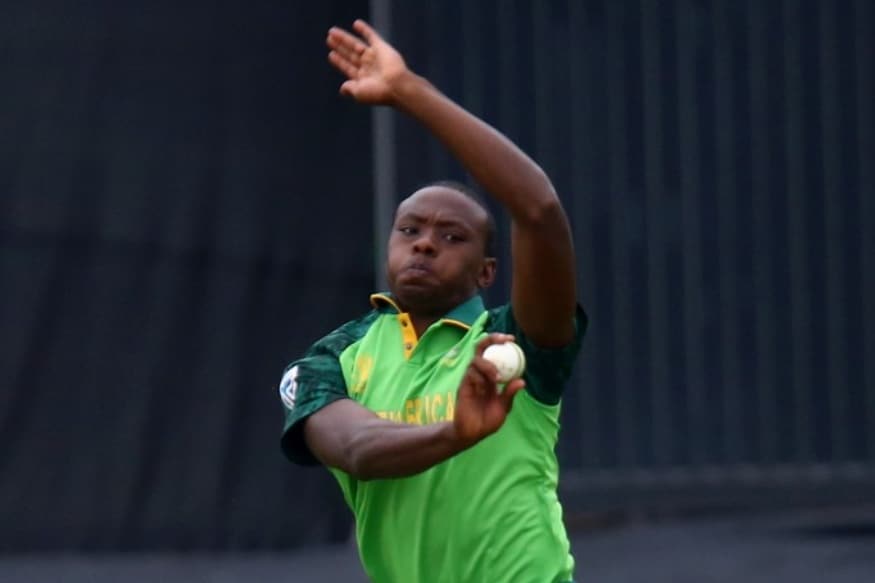 London: Jofra Archer for England. Mitchell Starc for Australia. Mohammad Amir for Pakistan. Lockie Ferguson for New Zealand. Jasprit Bumrah for India. Lasith Malinga for Sri Lanka. Sheldon Cottrell for West Indies. Mohammed Saifuddin for Bangladesh. Who for South Africa?
The answer should be Kagiso Rabada.
He was supposed to lead their attack. But the much-vaunted quick has looked a shadow of the lean, mean, speed machine who stormed onto the scene in the last few years. Here, he has barely made his presence felt, let alone make a proper impression on this World Cup.
Rabada sits 25th on the tournament wicket-takers' list, behind the entire South African frontline attack, with six sticks at a bloated average of 50.83. His economy rate of 5.25 is decent but it only indicates that batsmen have been careful against him, not that he has actually posed a threat.
Amir leapt to the top of the bowling charts in this match with his dismissal of Faf du Plessis, which signaled the end of any chance South Africa might have had of successfully chasing 309. With 15 scalps, Amir now has the same number of wickets as Archer and Starc. Hot on their tail is Ferguson with 14, followed by Mark Wood (12) and Pat Cummins (11). South Africa's leading bowler is Imran Tahir, with 10 wickets, a nod to the value of experience and importance of leg-spin but an indictment on a team who came into this competition boasting of having a pace battery that could defend anything. They can barely attack, let alone defend.
In the opening overs, South Africa have looked particularly poor and they have been generous to the opposition openers. Some of that comes down to the inexperience of the person sharing the new ball with Rabada - Lungi Ngidi, who has lamented that his wickets have only come later on when he has learned to adjust his lines, Chris Morris, for whom there are still question marks hanging over his consistency and Beuran Hendricks, who should not be judged on anything because he has only just got here - and some of it is because of Rabada's inability to be effective upfront.
Apart from his opening spell against India, which was well-directed and brought early reward, Rabada has failed to make early breakthroughs. But unlike his team-mates, Rabada has been around long enough to do better.
His career is 72 ODIs old and he has played everywhere and everyone from Australia to Bangladesh. He should have been able to show that knowledge in this tournament, especially as he has done on a big stage before. Since he took 6 for 25 in the under-19 World Cup in 2014, Rabada has been seen as the man to take South Africa forward and until now, he has lived up to the billing. He is already their eighth highest Test wicket-taker and ninth highest ODI bowler. A dip in form shows he is only human but we don't actually want to believe superstar sportsmen are, do we?
It only stings more that the dip is relatively recent and comes after peak performances for someone else. Two months ago, Rabada seemed in the form of his life, leading the IPL table with 25 scalps in 12 matches at an average of 14.72 before being forced out of the tournament with a back niggle. And that's where these World Cup showings stem from.
Although Rabada was declared fully fit for the World Cup and played in the opener, you would be forgiven for suspecting there may be something he hasn't quite shaken off. Equally, you might be wondering whether Rabada's best efforts at the IPL have come at the expense of his country and if he should be managed better in future. Then, that sends us down a rabbit hole of questions about franchise T20 verses the international game and about the lure of money versus the love of the badge.
Rabada is the second player at this tournament after Quinton de Kock to put the IPL on a level with, if not above international cricket, even though it has since emerged that South Africa would have preferred him not to go. Faf du Plessis revealed that there were attempts to keep Rabada at home which failed and then further attempts to get him back halfway through which also failed and then eventually he returned injured, so the plan failed. As a result, Rabada was "not fresh," in his captain's words and is down on pace. And as a result, South Africa, overall, are struggling.
Champion teams need champions bowlers, particularly champion opening bowlers. They need one man who sets the tone, who swallows fire, who sweats bullets, who stares the opposition batsmen down, who snarls at them and snuffs them out. They need someone scary and skillful. South Africa got used to that being Dale Steyn but now, it needs to be Rabada, who has got to the point where placing extra responsibility on him is not unfair but expected.
Du Plessis called this the first major stumbling block of Rabada's career, an opportunity to take stock and get better and most importantly, a chance to get his confidence back. The World Cup is over for South Africa, but Rabada could play in another two. It's too early to think about 2023 but, if they are to have a chance, it has to be Rabada for South Africa then.