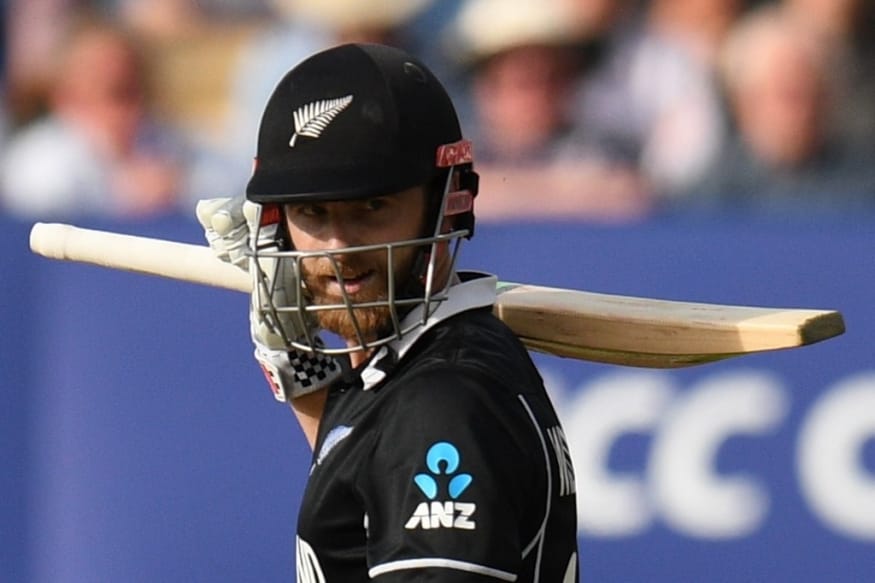 35, 0, 12, 0, 5, 29, 2: These have been the opening-wicket partnerships for New Zealand after their thumping 10-wicket win against Sri Lanka (partnership of 137) in their tournament opener in the 2019 World Cup.
That is an aggregate of 83 runs in 7 innings and a partnership average of barely 12 runs per match!
Overall, the New Zealand openers, have combined to average 21.35 – the lowest in the tournament with just two individual fifties (both in the opening fixture).
That is how poorly they have fared in the tournament.
It is in this context and situation, batting at number 3, that Kane Williamson has aggregated 481 runs in the tournament in just 7 innings at a staggering average of 96.2 – the highest in the tournament. His exploits include two hundreds and a fifty.
55, 41, 72, 7, 24, 42, 14: New Zealand score when the second wicket has fallen from Match 2 onwards.
Given New Zealand's opening woes, Williamson's strike rate of 77.2 is not surprising and a further indicator of the situation in the match he came to bat – mostly in a crisis with the need to re-build the innings.
Williamson has scored tough runs under pressure and not failed even once in the tournament – 40 off 72 against Bangladesh, unbeaten 79 off 99 against Afghanistan, a match-winning unbeaten 106 chasing 242 against South Africa, another Man of the Match performance against the West Indies (148 of New Zealand's total of 291), 41 against Pakistan, 40 against Australia and 27 against England.
He has scored almost a third of the total runs scored by New Zealand in the tournament (30.23%). This showcases what a prolific scorer he has been for them in the tournament and their dependency on him.
He has been the playmaker for New Zealand at number 3, rescuing them from terrible starts, resurrecting the innings, playing the anchor's role and then accelerating later.
He has received very little support from most of the other New Zealand batsmen in the tournament. Their second-highest scorer, Ross Taylor, has aggregated just 261 runs in 7 innings at an average of 37.28 and strike rate of 75.87 with just two fifties. Other specialist batsmen like Martin Guptill average 23.71, Colin Munro – 25 and Tom Latham – 16.33
Thus, the pressure has been on Williamson to deliver and he has carried the burden almost single handedly for New Zealand.
Amongst number 3 batsmen in the world, since 2017, Williamson has the fourth-highest aggregate after Virat Kohli, Joe Root and Babar Azam. He has scored 1915 runs in 42 innings at an average of 50.39 and strike rate of 78.96.
Overall, his average of 47.89 is the second-highest (marginally behind Taylor) for New Zealand in their ODI history.
Williamson has been a match-winner for New Zealand. 9 of his 13 hundreds have resulted in a victory for his team (69.23%). Comparatively, 13 of the 20 hundreds (65%) scored by Taylor have resulted in a win for New Zealand.
Williamson also has a sense of the occasion and the ability to raise his game on the big stage. He has scored 1159 runs in 26 such matches in world tournaments (World Cup and Champions Trophy) at an average of 61 – second-only to Glenn Turner (61.20) for New Zealand. He has registered three hundreds in these tournaments – the most by a New Zealand batsman (along with Nathan Astle).
Williamson will be the major threat for India in the semi-final at Manchester on the 9th of July. India would take encouragement from the fact that his form has tapered in the second-half of the group stages and his record against them is also amongst his worst against any country – 895 runs in 23 innings at an average of 38.91 and strike rate of just 74.27, including one hundred and 7 fifties.
Containing New Zealand's number 3 and getting him out cheaply will be half the battle won for India.