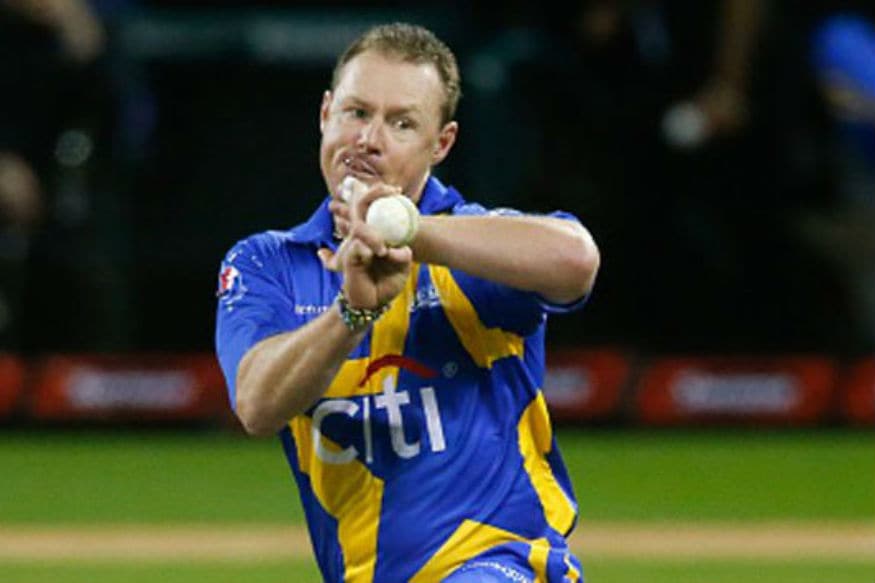 The last time the ICC World Cup was held in England, one man single-handedly set the tournament on fire — South African all-rounder Lance Klusener. Although his team crashed out after a heart-breaking tie in the World Cup semifinals to eventual champions Australia, Klusener ended up as the man-of-the-tournament with 281 runs at an average of 140.50 and a strike rate of 122.17, plus 17 wickets at 20.58.
More than his runs, just the manner and situation in which they came — all down the order with spiraling run-rate and bowlers aiming for the block-hole — that still makes everyone admire Klusener, in days where T20 cricket was only part of people's dream.
As the World Cup returns to the same shores, Klusener spoke exclusively to CricketNext about his preparation for the remarkable showing in 1999, his opinion on the best finishers in the game as well as the all-important India-Pakistan fixture on June 16 in Manchester.
Excerpts from an exclusive interview:
Q) One of the most memorable aspects of the 1999 World Cup was your batting for South Africa. Give us an insight how you prepared yourself to bat especially in the death overs.
LK: The most important thing was practice. I was injured just before the World Cup started. I just hit a lot of balls with the bowling machine. It was relentless hitting, just trying to hit every ball for six in the slot, that really was the key for me.
The idea was to get strength from the volume of practice that I did, so when you were standing in the middle there is no doubting yourself to a ball that bowler had missed his slot. I hit in the region of 500-600 balls a day with the bowling machine, because I was injured and I had the time. Cricketers don't necessarily have that time but if you do one should invest in it.
Q. How has batting in the death overs evolved since then? What are the needs and requirements from a successful striker in the last 10 overs these days?
LK: The important thing is reading the game very well. That's something that India's MS Dhoni does. You need to time your chase, you have got to know if you can hit on the short side, can I hit with the wind, is there a bowler I can target, what is the right time to go or is the ball reversing.
For me it is important to take all those things into consideration. Of course you do need to take chances; but when you take all of the above into consideration, taking that chance becomes less risky.
There are a lot of different variations that batsmen face which we never faced in our day — there was only a yorker or slower ball. Nowadays there is lot more to think about. It's not just about striking, it's about marshalling the tail as well as marshalling the conditions.
Q) When it comes to ODI cricket, who are the best finishers in the game currently?
LK: For me MS Dhoni is the best finisher that this game has ever seen. How he constructs his run chase, who he is batting with and ability to hit the ball to the boundary when he needs it. He is very similar to a guy like Michael Bevan, against whom I had the privilege of playing a lot of my games.
Q) The present South African seems to be lacking a finisher. Do you think this aspect will hurt them in this World Cup?
LK: I think there is a lack of quality in all-rounders of South Africa. We have to remember that a guy like Andile Phehlukwayo is quite young, Chris Morris has been in and out of the side and Dwayne Pretorious is also fairly inexperienced at the international level.
There are a lot of challenges and we need to be patient. It's easy to compare them with likes of Pollock, Boucher, Boje or myself. So if you compare them with those or the likes of Dhoni, yes they will be lacking. You do need help and bit of a platform to make up for that.
Guy like David Miller, I would like to see him bat a little lower — he is a hitter and a finisher, No. 4 or 5 is too high a position for him. But he is forced up the order due to a lack of quality anywhere else. It does hurt South Africa but if you don't have good finishers, you need to find some other way like other good teams do to put big scores on the board.
Q) You have been spending some time in Pakistan now and close to the Pakistan team. How much of a boost was the Pakistan team's win over favourites England last night?
LK: The England win was a massive boost to Pakistan. I think a lot of commentators and people in Pakistan were worried about the effort, commitment and braveness of their players after their poor display in the first game.
However, they managed to turn it around; the way they played the short ball in the second game was fantastic to see and the win was an added bonus. People in Pakistan were extremely happy but my message to them would be to keep their feet on the ground because there is a long way to go. The World Cup is not won in beginning of June. If Pakistan can finish in the top 4 they will have a fantastic chance as we know the spirit of Pakistan team in any World Cup.
Q) Apart from a couple of games with high scores, fast bowlers have had some say in a few games in this World Cup so far. What are the bowling trends you have noticed so far in this World Cup?
LK: Let's not forget that the World Cup is in England. Early on in the game there is a little bit of seam and swing. Teams need to be able to absorb that. It tends to get little bit easier as the day progresses.
However in 1999 there was only one new ball; now there are two and the seam stays quite pronounced. Seam and swing does stay for a little bit longer but if you can survive that you can let your hitters have fun at the end.
It depends on the conditions; in some places 230-240 is a good total and then we saw in Pakistan-England game that 350 was a good total. Teams need to read the conditions well and be careful of not playing the stats game. Read the weather along with stats when it comes to deciding what to do at the toss.
Q) What do you think will be the keys to India's success in the World Cup?
LK: I think the keys to their success will be their all-round performance. I think they have got a wonderful bowling line-up. They have three or three-and-a-half very good seamers who can exploit English conditions. Yuzvendra Chahal, Kuldeep Yadav and Kedar Jadhav can all take advantage of spin-friendly conditions. Bowling is definitely one of their biggest strengths and nice to see that.
They can put any team under pressure. Depending on the condition or opposition they also have the option of playing extra seamer or spinner. Let's not forget the batting, any line-up with Shikhar Dhawan, Rohit (Sharma) and Virat (Kohli) is going to be handful any day. They also have a young upcoming all-rounder in (Hardik) Pandya and I am looking forward to seeing them in action.
Q) In your opinion, who are the three best batsmen in the world and why?
LK: There are lots of extremely good batsmen in this World Cup. I am big fan of Martin Guptill, Virat you can never count out, the return of (David) Warner and (Steve) Smith is also exciting. To narrow my choice down to three is very tough.
There are some wonderful brains as well and not to forget the likes of Jos Buttler and Ben Stokes from England. Those that are able to read the conditions quickly and bat accordingly will be the most successful.
Q) India will face Pakistan in a couple of weeks' time. In your opinion what will be the keys to winning the India-Pakistan game?
LK: An India-Pakistan game is always fun to watch. The challenges there would be how the Pakistan batsmen deal with the Indian bowling.
To contain the Indian batting line-up will be about wickets for Pakistan seamers. It will be about wickets for both sides.
Fielding can have a say too - India's fielding has improved a lot, Pakistan blow a little bit hot and cold with their fielding. If they can put up a performance like they did against England - when everyone is pulling for a common goal - they are going to be a handful.
India is a lot more consistent, you know what you are going to get. Let's hope for a game in which Pakistan turn up with determination. It is going to be a fantastic game.